Big Island Retreat
Big Island Guide Travel Guide
The Big Island Retreat is located in a quiet neighborhood close to Kahalu'u Beach, 15 miles from Kona International Airport and 4 miles south of Downtown Kailua Kona. This property features guest rooms configured as studio suites with kitchenettes and bathroom facilities. The first floor of the guest house is a common area with an atrium, the second floor has several guest rooms all with a lanai, and the third floor features a two bedroom, two bath luxury suite that has ocean views. All the rooms are individually decorated and feature premium bedding.
The open-air style of architecture at the retreat and tropical gardens that surround the property give it a relaxed, casual feel. The rooms are well-equipped, have screened windows, and ceiling fans. They do not have air conditioning. All guest rooms have Cable TV and free Wifi. An outdoor kitchen and BBQ are provided for guests who want to enjoy a meal in the tropical environment. In addition to these amenities, you have a helpful management team to help with questions or concerns.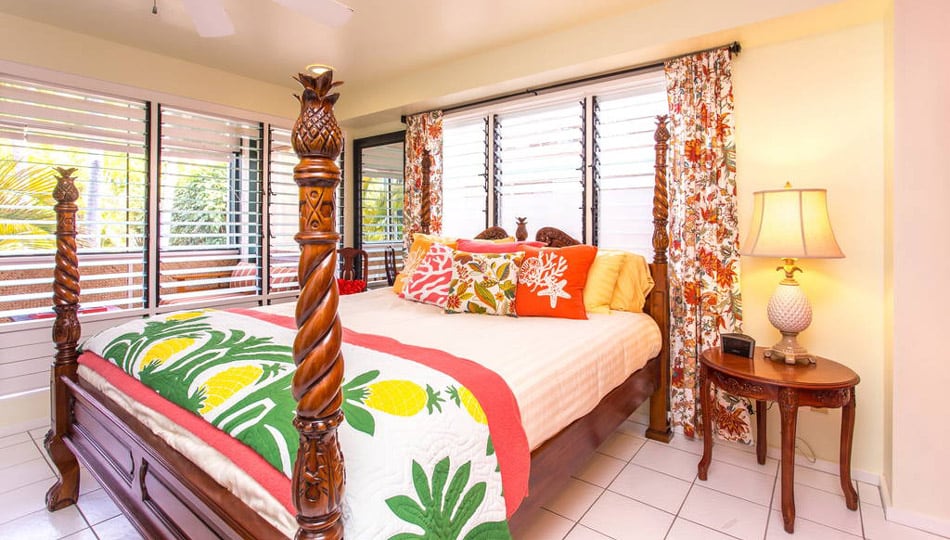 Highlights
Close to shopping, restaurants, supermarkets, and boutique shops
Nearby beaches and water activities
Easy access to snorkeling, Kailua Kona, and other attractions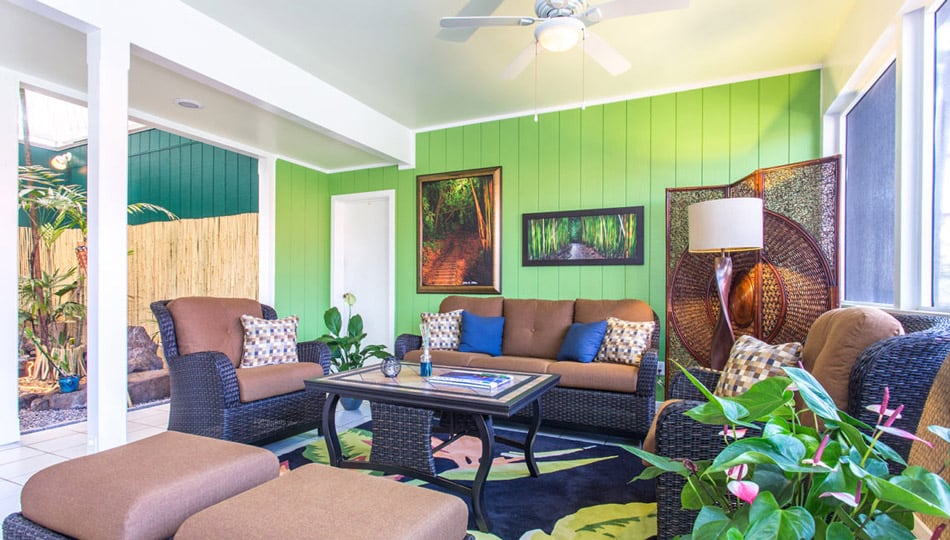 Amenities
Outdoor Community Kitchen Pavilion with BBQ
Terrace
Laundry facilities
Free self parking
Beach umbrellas
Beach towels
Beach sun loungers
Wireless Internet
Kitchenette
Refrigerator
Non smoking
Contact
(808) 938-7988
Website
Location & Map
78-226 Kahaluu Road
Kailua-Kona, HI 96740
* Details may change at any time, please confirm any questions directly with the lodging.