Lava Ocean Tours
Big Island Guide Travel Guide
Lava Ocean Tours Update
Due to no flowing lava the lava viewing tours are not currently running. However, Lava Ocean Tours also offers dolphin and whale watching and waterfall boat tours on the Hilo side of the Big Island of Hawaii.
When lava is flowing, you and your party will experience the wonders of natural creation and have a unique opportunity for photography to preserve those memories forever. The Lava Ocean Tours crew offers incredible insight into the volcanic activity that's so prevalent on the Big Island as well as ancient Hawaiians' relationship to the power of these many active volcanoes.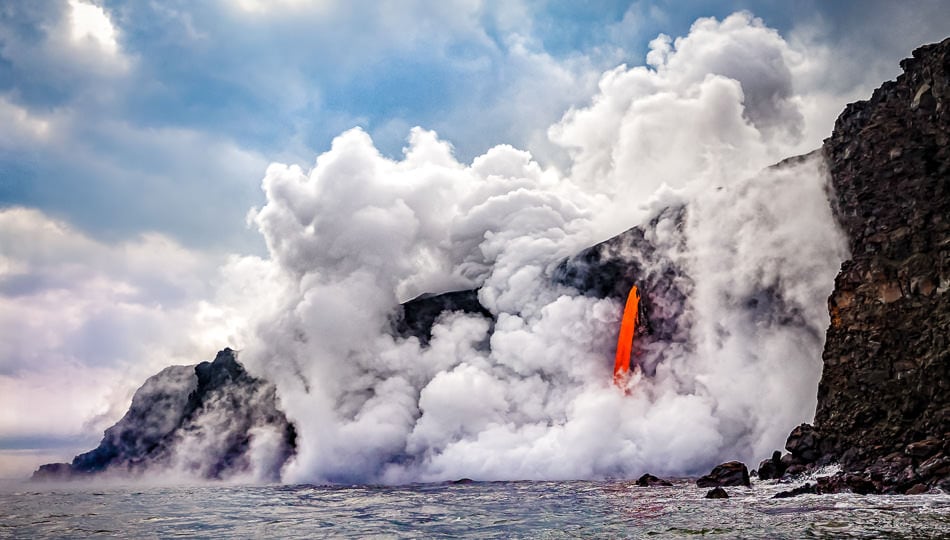 The first company to become a Hawaii State-licensed lava boat tour company on the Big Island, Lava Ocean Tours makes for the perfect adventure to see the lava flows along the island's eastern coast up-close and personal. Taking you right up to the minimum allowable distance, you'll have a unique perspective on the volcanic activity that makes the Big Island so exciting and geologically diverse.
Over a 3 hour tour, you'll see recent lava formations, seaside cliff walls, and depending on the direction and nature of the current flow, lava vents, hoses, and plenty of volcanic steam rising as the lava clashes with cold ocean water. And at one of the most affordable lava boat tour rates on the Big Island, Lava Ocean Tours is one of the best ways to experience these active lava flows from an unforgettable perspective.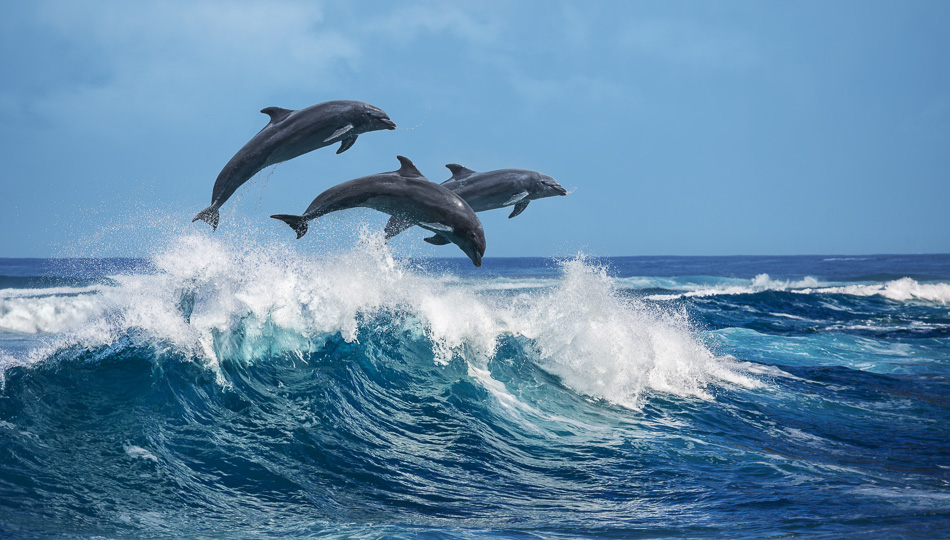 Company Description
With more than 30 years of experience on the water, Lava Ocean Tours was the Big Island's first lava boat tour company. Equipped with two state-of-the-art, custom-built catamarans designed specifically for optimal views, the Hotspot and Lavaone can each hold up to 49 passengers. These Boats are also used for dolphin, whale and waterfall tours when there is no lava present.
Tour Descriptions
No Lava Tours Currently
Dolphin & Waterfall Tour
2.5 hours long
8:30 am, 11am, 3pm
$150 adults, $99 Juniors 6-12
Hilo Bay Whale Watching Tour (Dec-May)
2.5 hours long
8:30 am, 11am, 3pm
$129 adults, $89 Kids 4-12
Tour information was current when posted but is subject to change.
Meet Up & Departure Location
Slip 45, near Suisan Fish Market
Hilo, HI 96720
Contact
(808) 966-4200
Website
Lava Ocean Tours Office Location & Map