Lotus Garden Cottages Bed and Breakfast
Big Island Guide Travel Guide
Lotus Garden Cottages Bed and Breakfast Overview
If a spa-like cottage styled Hawaiian and Asian-influenced decor, small Zen details and surrounded by a lush rain forest sounds inviting, your next booking should be the Lotus Garden Cottages Bed and Breakfast in Volcano Village, Hawaii. The B&B owners recommend scheduling a visit to this exotic oasis to mark a special occasion like an anniversary or an engagement. The cottages are conveniently close to Volcano Village itself, so there are options for dining out for lunch or dinner.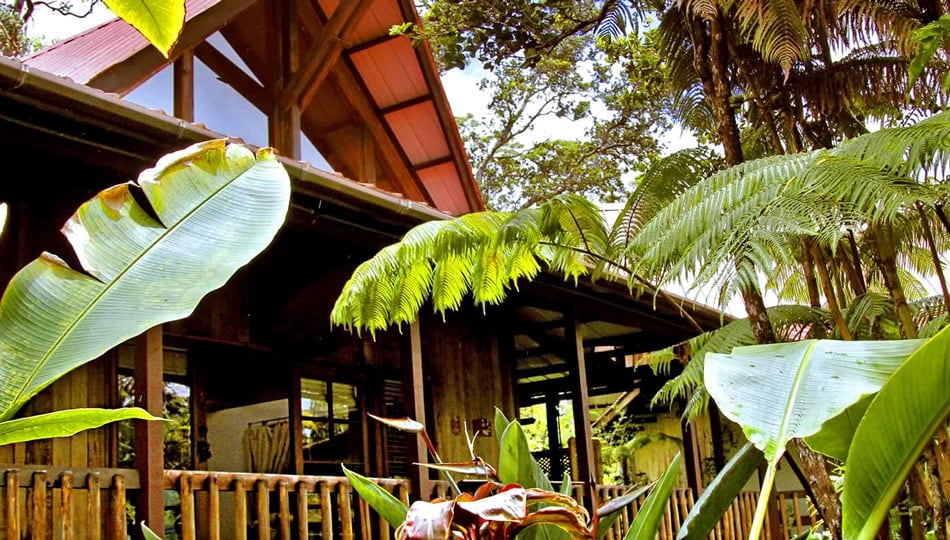 Each cottage is fitted with giant picture windows that provide guests with ample views of the forest as well as the ideal setting for stargazing on a clear night. The interiors are fitted with cedar wood, Korean-influenced bed linens and upholstery to provide a complete break from the hustle and bustle of hectic city life.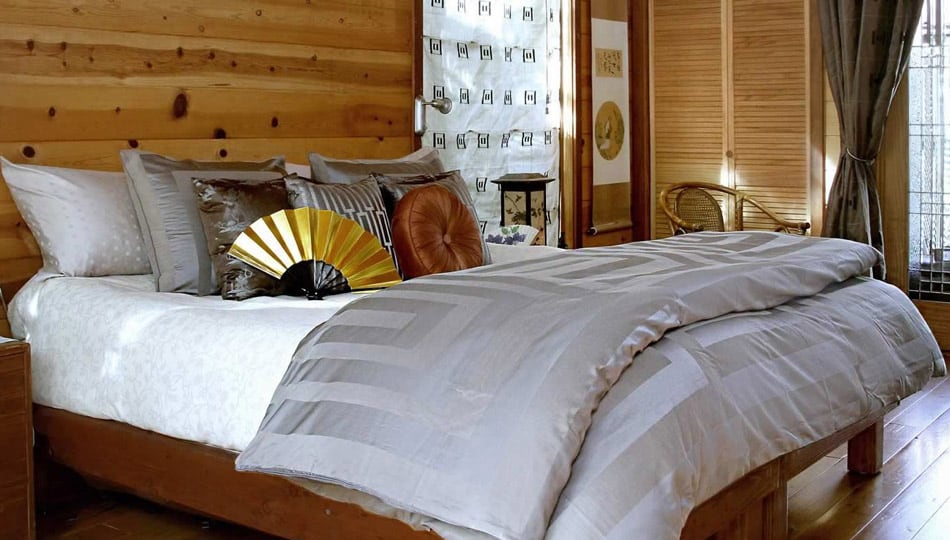 Venture outdoors into your secluded part of a tropical Eden, complete with wrap around traditional Hawaiian Lanais (porches) and lava rock Zen gardens. The four cottage offerings are the Hula Moon Cottage, the Aloha Moon Cottage, the White Lotus Suite and the Rising Moon Suite. Each cottage comes complete with a wrap around lanai, kitchenette, Keurig coffee machine, forest side private Jacuzzi tub, LED HDTV with Netflix and Amazon streaming access, and plush beds fit for royalty.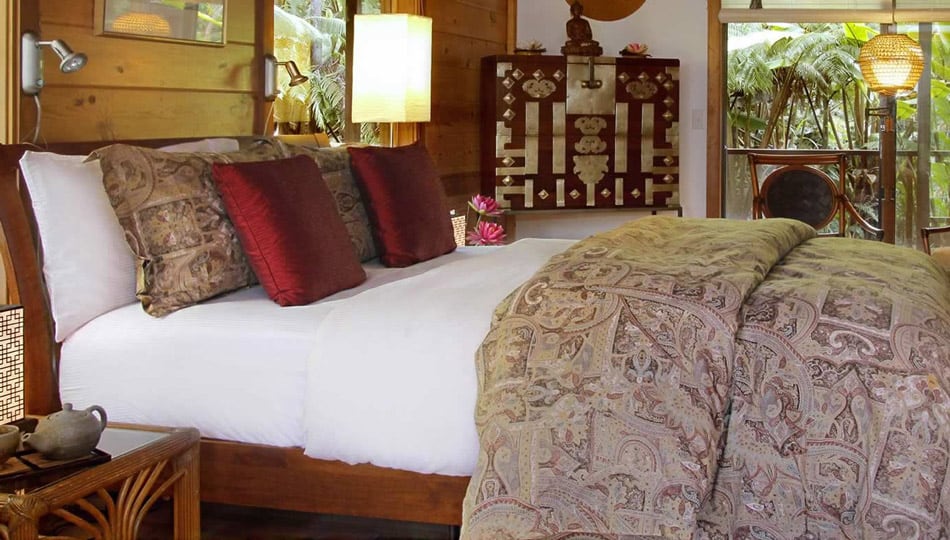 The friendly B&B staff will deliver the complimentary breakfast platter to your cottage every morning of the stay; it usually consists of seasonal tropical fruits, freshly baked breads, muffins, croissants, as well as an assortment of teas and coffees to suit your tastes. Great for fueling up before you head out to Hawaii Volcanoes National Park for a day full of hiking and exploration.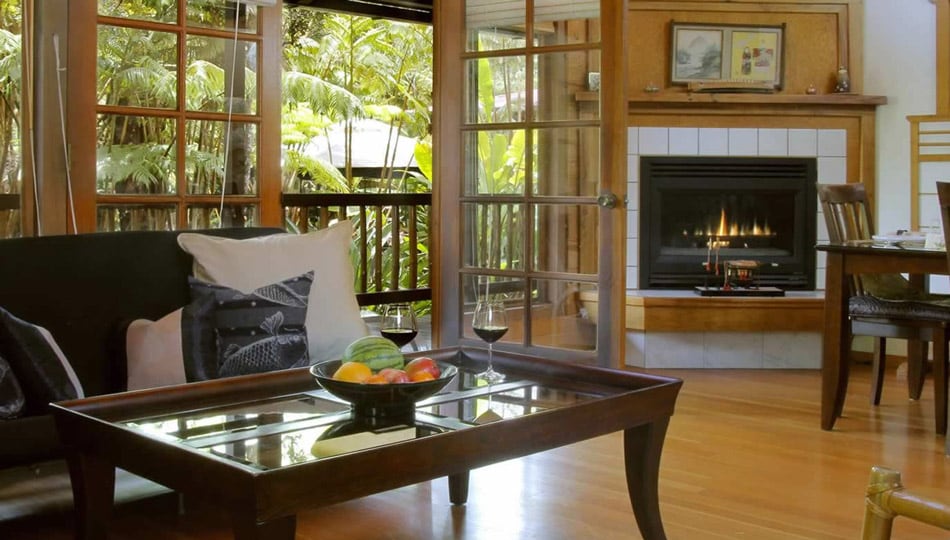 Highlights
Plenty of amenities in a beautiful, modern bed and breakfast setting
Delicious breakfasts and plenty of restaurants located nearby
Luxurious Setting that makes for a relaxing vacation experience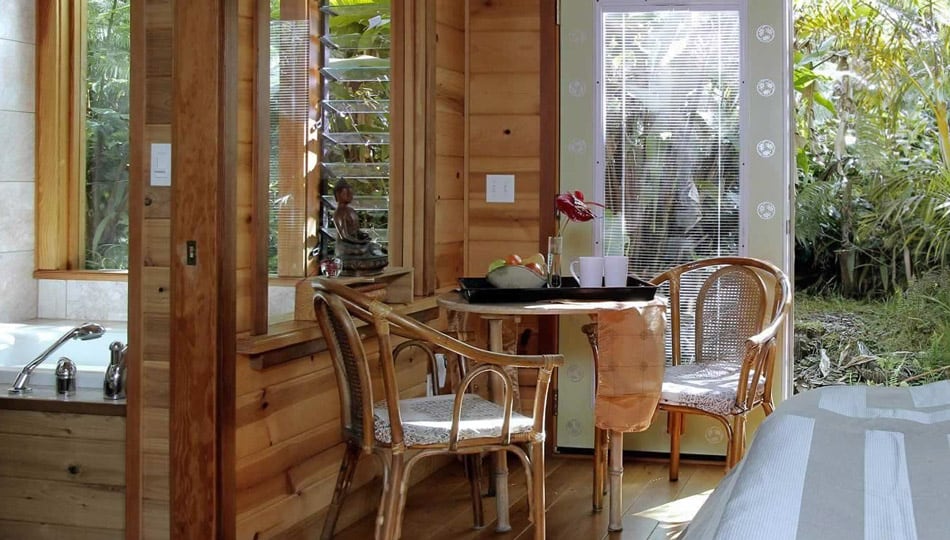 Amenities
Complimentary breakfast
Free parking
Wireless Internet
Kitchenette
Mini fridge
Gas fireplace
Hot tub
TV/cable
Non smoking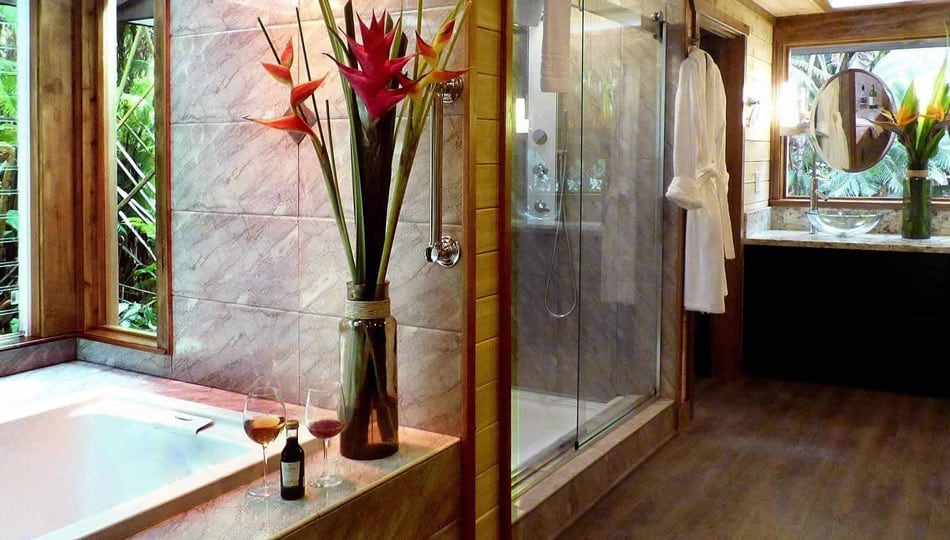 Dining
Fresh breakfast daily
Nearby restaurants
Contact
(808) 345-3062
Website
Location and Map
194245 Kekoa Nui Blvd
Volcano, HI 96785-0213