Robert's Hawaii Tours and Transportation
Big Island Guide Travel Guide
Robert's Hawaii Tours and Transportation
Large and well-equipped, Robert's Hawaii Tours and Transportation makes getting around the Big Island easy, affordable, and convenient. Whether you choose to book an extensive tour throughout the natural wonders of the Big Island or simply need to hire a ride to and from the airport, Robert's Hawaii can likely make it happen for you and your group.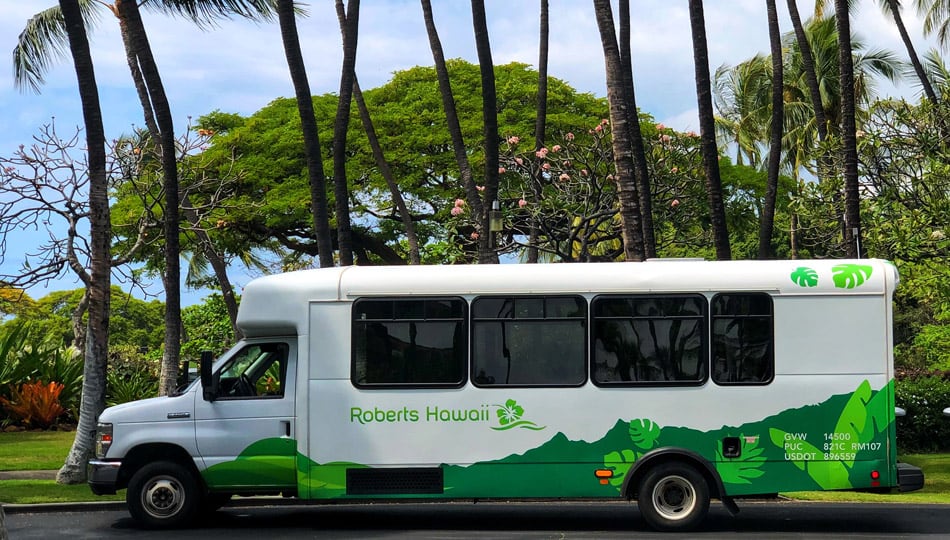 As one of the oldest and best-established tour and transportation companies in Hawaii, the wealth of business and tourism partnerships they've gleaned over the last 75 years of operations means you and your family can enjoy access to the treasures of Hawaii at some of the most competitive rates available.
If quality, convenience, and affordability are at the top of your Big Island vacation needs, Robert's Hawaii can fill that role and handle everything to get you where you need – and want – to go.
Company Description
As one of the most recognizable names in Hawaiian tourist adventures, Robert's Hawaii offers safe and reliable transportation throughout all of the Big Island's exciting natural wonders and attractions. Aboard a group or private shuttle, you and your companions will experience the very best the Big Island has to offer from the comforts of a well-maintained and well-equipped tour shuttle.
Contact
(808) 539-9400
Website
Tour Description
Tour Availability, Times, Descriptions and Pricing were current when posted but are subject to change.
Hawaii Grand Circle Island Tour
Circles the entire island and stops along numerous famous natural and historical attractions.
Daily from 7:30 AM
Adults – $169+ per person plus taxes and fees