Sunshine Helicopters
Big Island Guide Travel Guide
The youngest island in the Hawaiian chain is also the most geographically diverse and interesting, and Sunshine Helicopters brings you closer to these natural attractions of the Big Island than any other aerial tour provider. With open and first-class seating available for its deluxe volcano tour, you'll have incredible access to the Kohala mountains, roaring waterfalls, and dense rain forests in addition to the fiery vents of the world's most active volcano in Kilauea.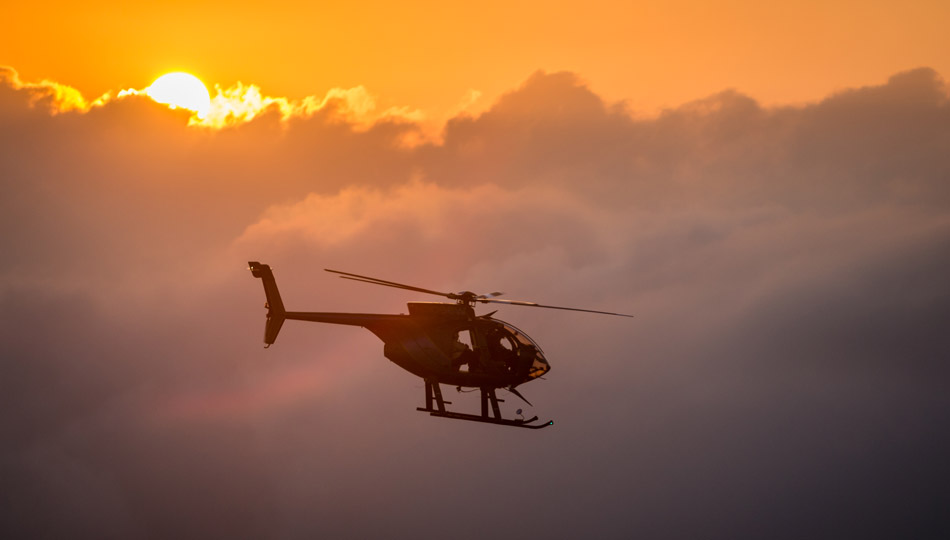 Sunshine Helicopters also offers early bird tours that depart at 7:30 AM, offering incredible near-sunrise views of the volcanic activity to the south of the Big Island, the hidden tropical valleys of Kohala, morning views of the Hamakua Coast, and towering sights of the roaring waterfalls near Hilo.
Encompassing 11 of Earth's 13 climate zones, an aerial tour above the Big Island of Hawaii makes for an unforgettable experience the whole family can enjoy. Sunshine Helicopters makes that endeavor an easy, stress-free reality.
Company Description
Founded by US Army helicopter gunship pilot and Vietnam veteran Ross Scott and his wife Anna, Sunshine Helicopters offers expert pilots and advanced helicopter technology to provide the utmost safety and viewing experience with over 30 years of business at their backs.
Tour Descriptions
Tour information was current when posted but is subject to change.
Volcano Deluxe Tour
Explores Kilauea, Kohala, and the rainforests throughout the Hamakua Coast.
Approximately 1 Hour and 45 Minutes Flight Time
Kohala/Hamakua Coast Tour
Soars above the Kohala mountains and valleys as well as the Hamakua valleys of Waimanu, Pololu, and Waipio.
Approximately 40-45 Minutes Flight Time
Location and Map
Hapuna Heliport
62-100 Kaunaoa Dr
Kamuela, HI 96743
Contact
Website