Discover Kohala Hawaii
The districts of North and South Kohala make up the northernmost point on the Big Island, providing visitors with access to world-class accommodations, ocean-side golf courses and some of the islands best restaurants. Kohala perfectly blends the natural beauty of the Big Island with the standards of comfort expected from a tourist hub.
Known as the Gold Coast because of the fantastic weather and luxury resorts, this is where you will find some of the most beautiful, sun-soaked, tropical beaches and breathtaking natural wonders on the island. As an added bonus, the area is full of unique historical sites you won't find elsewhere on planet Earth. From mysterious pictograph fields to historic royal hiking trails, the Kohala coast won't disappoint.
Kohala Activities
Kohala offers perhaps the best variety and value for visiting families and tourists looking to maximize their Hawaii vacation time. From the white silicate sandy stretches along the immaculate Hapuna Beach to trails and hiking paths through the Kohala Forest Reserve, the natural wonders of Hawaii are within an easy drive of Kohala's luxurious resorts.
World-class golf courses straddle either side of Queen Ka'ahumanu Highway and give way to incredible views of the oceanfront, where a variety of water activities are easily accessible. Snorkeling, surfing, scuba diving, deep sea fishing, and wildlife viewing are all possible just steps from the area's resorts and hotels.
Kohala Geography
Just a few miles north of Kona International Airport along the Kohala coast, visitors will be met with vast, undeveloped lava fields. Beyond the span, however, lie incredible beaches, high-end properties, rolling golf courses, and luxury resorts. Less than nine inches of rainfall comes annually along South Kohala's beaches, ensuring mostly sunny days.
North Kohala is home to dense tropical forests, splendid waterfalls, and vast canyons with scenic views that stretch for miles. Kaunu o Kaleihoohie, the highest peak in the Kohala Mountains, is one of the oldest volcanic structures in Hawaii and is surrounded by protected areas on nearly all sides. At 5,505 feet above sea level, Kaunu o Kaleihoohie is home to the majority of Hawaii's 12,000 endemic species of native plants and flowers, making it a must-hike for outdoor enthusiasts.
City Life in Kohala
Life in Kohala is a mixture of rural living and resort luxury, divided between the Resort Areas of Hualalai, Waikoloa and Mauna Lani and the mountain towns of Waimea and Hawi. The resort areas are tucked into tropical enclaves among epic lava fields along the Kohala coast. They offer luxury accommodations at world class resorts like the Four Seasons Hualalai, Hilton Waikoloa Village, Waikoloa Beach Marriott Resort, Mauna Lani Bay Hotel and Mauna Kea Beach Hotel as well as an amazing selection of well-appointed condos to choose from. Visitors to the resorts enjoy world-class dining, luxury spa treatments, turquoise swimming pools, stunning shoreline, pristine beaches, and bustling shopping centers.
A day trip to Waimea rewards visitors with cooler temperatures, rolling fields and views of ranches more at home with the midwestern United States rather than the typical images one frequently sees of Hawaii. Cresting the hills to Waimea reveals a small mountain community with midcentury buildings repurposed into shops, galleries, restaurants and a brewery offering unique brews with local flavor. Waimea also plays host to several farmers markets booming with amazing local offerings.
Another popular destination along North Kohala is the charming little town of Hawi, which sports a healthy combination of historic attractions, local shopping, and easy access to nearby sightseeing. Spending an afternoon in Hawi means browsing art galleries, checking out the first statue of King Kamehameha I in nearby Kapaau, and eating tasty food at any one of the great restaurants in town.
A former sugar plantation town, Hawi serves as a good home base for the nearby ziplining, fluming, farm tours, and Keokea Beach Park – a perfect spot for a picnic. Hawi even hosts the bicycle turnaround site for the annual Ironman World Championship and a celebration of King Kamehameha Day.
Kohala History
Kohala is home to one of Hawaii's oldest historical sites in Mo'okini Heiau, a living temple that's estimated to be over 1,500 years old. Part of the Kohala Historical Sites State Monument that also houses Kamehameha Akahi 'Aina Hanau, or the birthplace of Kamehameha the Great. The area maintained a traditional and restrictive kapu, or set or rules, that prevented visitors from entering the area until 1978, when the site was rededicated in respect to traditional Hawaiian culture.
The small port town of Kawaihae served as a major shipping and trading port for European ships. During the 19th century, ships brought goods to the Big Island and fishing ships used the port as a home base. The first ships that brought horses and cattle to Hawaii docked in Kawaihae harbor in 1793. The animals were so impressive to King Kamehameha that he placed a 10-year kapu (restriction) on their slaughter so their population would increase on the island.
Due to the temperate climate in North Kohala, the area became a popular region for grazeland and cattle ranching. The Parker Ranch, the largest cattle ranch on the island, is also among the oldest in the United States, predating many ranches in Texas and the southwestern U.S. by several decades. Thanks to the size and diversity of geography within the ranch's borders, the U.S. Marines established a training base on the property during WWII. Today, the ranch continues operation and offers tours, horseback riding, big game hunting, and hosts an annual rodeo.
Present Day Kohala
Home to some of the most impressive and striking scenic views on the Big Island, the region of Kohala offers a diverse and memorable stay for visitors. Visitors yearning for a luxurious tropical vacation will be right at home at one of the many resorts along the western shore of the Big Island. For those who prefer smaller lodges, bed and breakfasts, and inns, they are speckled throughout North Kohala, offering an affordable and comfortable stay near the natural and historical attractions.
Read More
keep exploring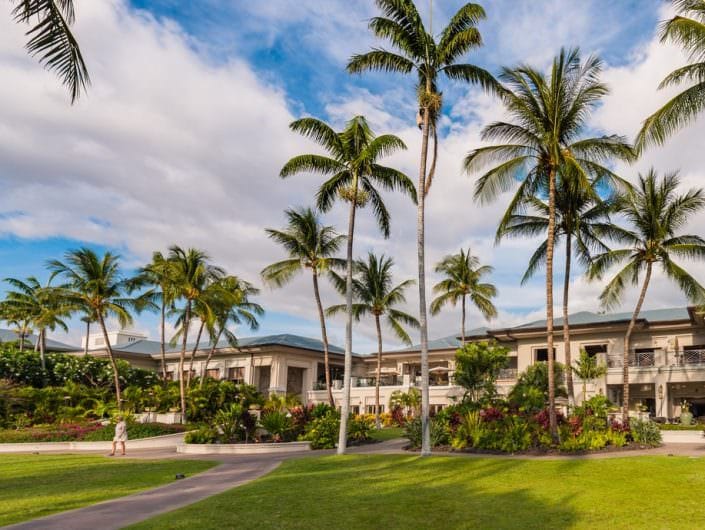 Big Island Guide Travel Guide

Big Island Guide Travel Guide

Big Island Guide Travel Guide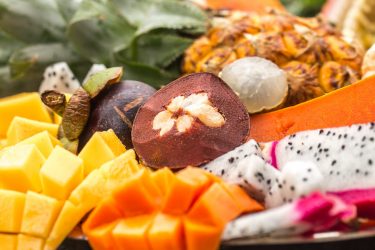 From Hawi and Waimea to the Waikoloa Beach Resort area, the Kohala region is teeming with Farmers Markets offering the freshest produce and handcrafted local goods.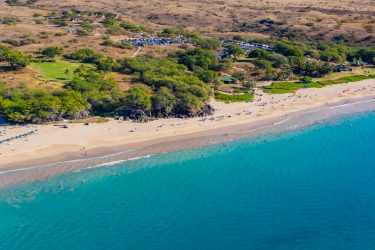 Hapuna beach is an iconic white sand beach on the Big Island of Hawaii that consistently ranks on the top of most best beaches lists from around the world.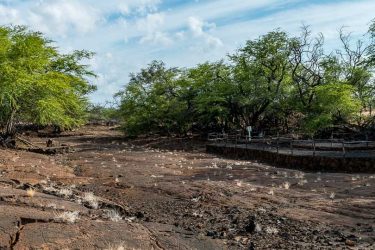 With thousands of lava rock carvings created by ancient Hawaiians, this historical wonderland shines a distinct light on early Hawaiian culture.
Get the latest articles, recommendations,
and trip specials right in your inbox.
don't miss out