2018 Ironman World Championship Recap
Big Island Guide Travel Guide
2018 Ironman World Championship with Big Island Guide
The 2018 Ironman World Championship was Hawaii's 42nd time hosting the event. Held annually in Kailua-Kona since 1981, the Ironman World Championship is considered one of the toughest races in the world. The world's best triathletes gather in Kona each October to compete in one of the most challenging and strenuous athletic competitions anywhere. In 2018 over 2,400 competitors from 82 countries competed. Athletes ranged in age between 18-85 and included some of the fiercest competitors in the world.
2018 Ironman Race Recap
The 2018 Ironman World Championship was one for the record books, with five course records being broken this year. Many of the pro competitors came to Kona with ambitious goals, looking not just for the win, but to claim records.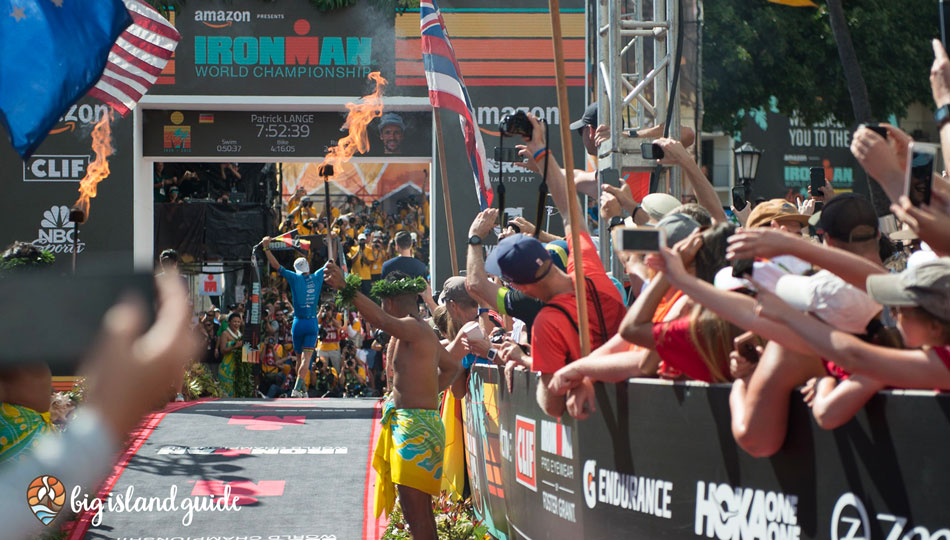 German native Patrick Lange finished first in the pro men's competition and again laid claim to the course record, with a final time of 7:52:39, marking the first sub-8-hour finish in Kailua-Kona. Bart Aernouts of Belgium finished second, also with an impressive sub-8-hour finish at 7:56:41 and Great Britain's David McNamee joined them on the podium for third place with a final time of 8:01:09.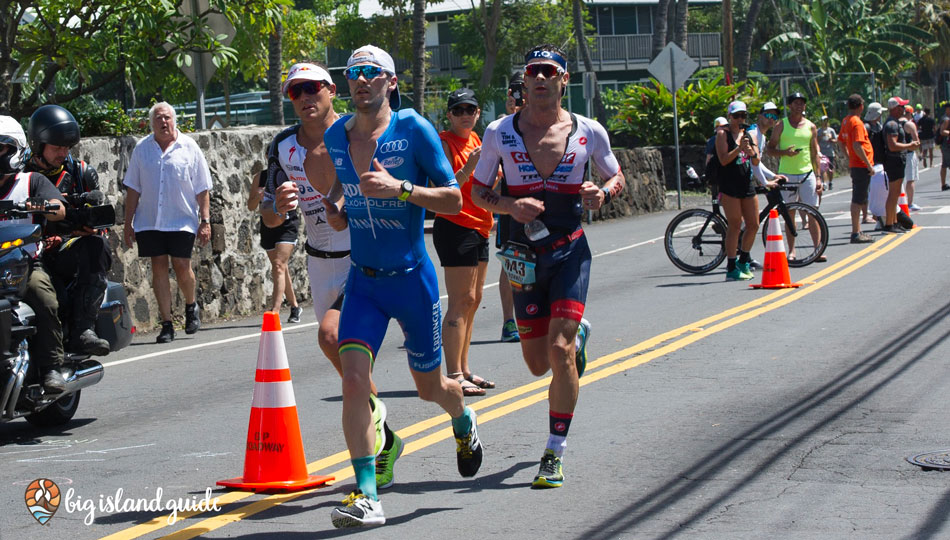 In the women's competition, Switzerland's Daniela Ryf continued her dominance, capturing the gold medal for the fourth straight year while setting a new course record of 8:26:16. Ryf also set a new course record for the bike portion of the race with a split of 4:26:07.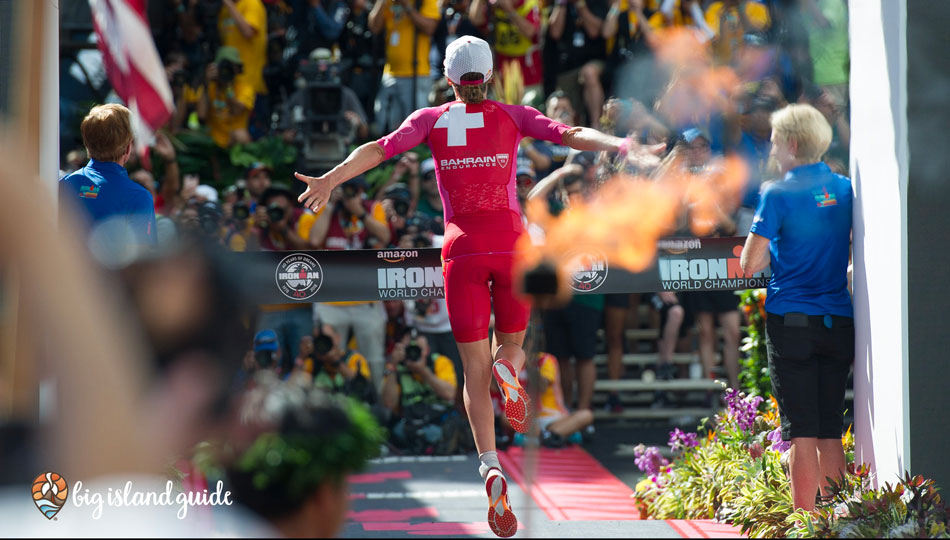 Great Britain's Lucy Charles earned second place with a time of 8:36:34 also claiming the course record for the swim with a split of 48:13 and Germany's Anne Haug came in third at 8:41:58.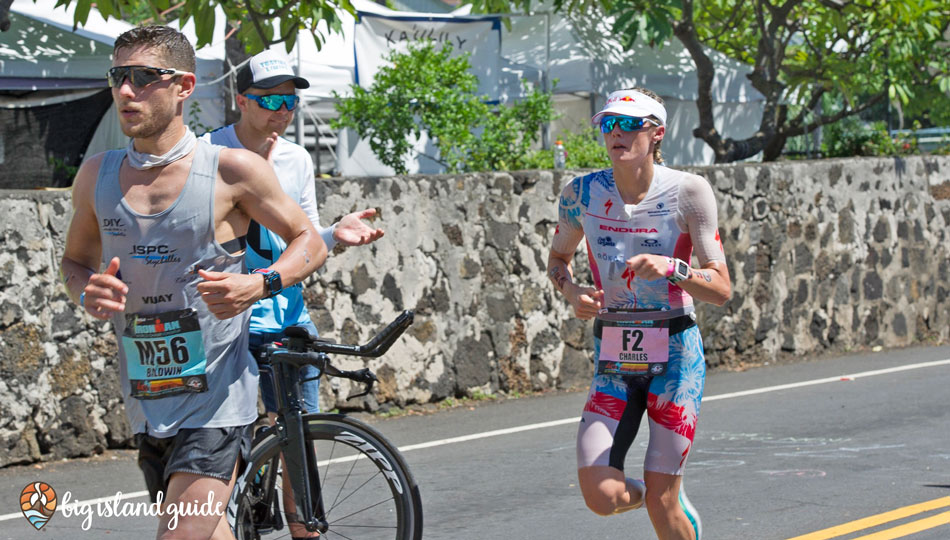 Another notable performance was from Cameron Wurf who led the men's division for much of the day and set a new men's course bike record with a split of 4:09:06, ultimately finishing 9th. The Americans, Sarah True finished at 8:43:42 and Tim O'Donnell at 8:03:17 both claiming 4th place finishes.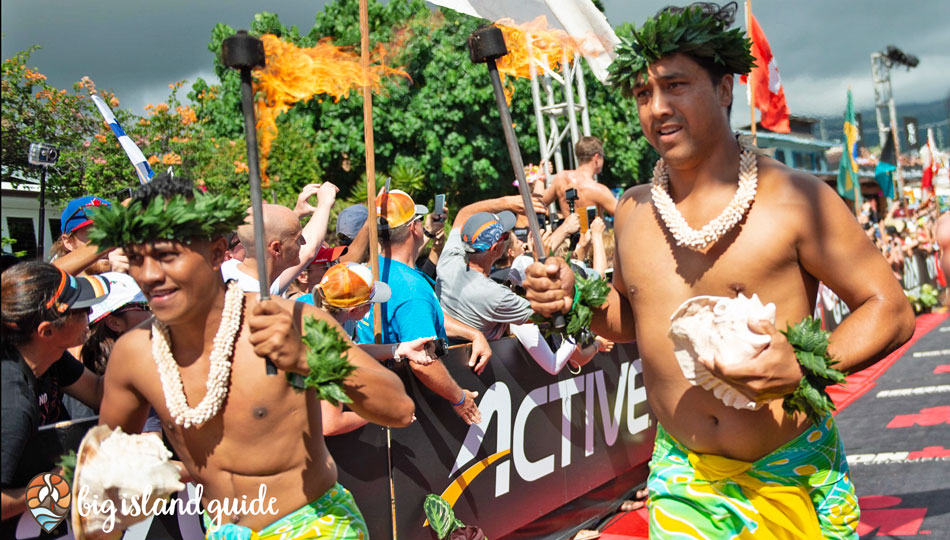 The 2018 Ironman World Championship was thrilling from start to finish and watching record after record being shattered made it even more exciting. As an added bonus everyone at the finish line when Patrick Lange finished got to watch the athlete propose on bended knee to his girlfriend Julia, and she accepted, so another win for the champion.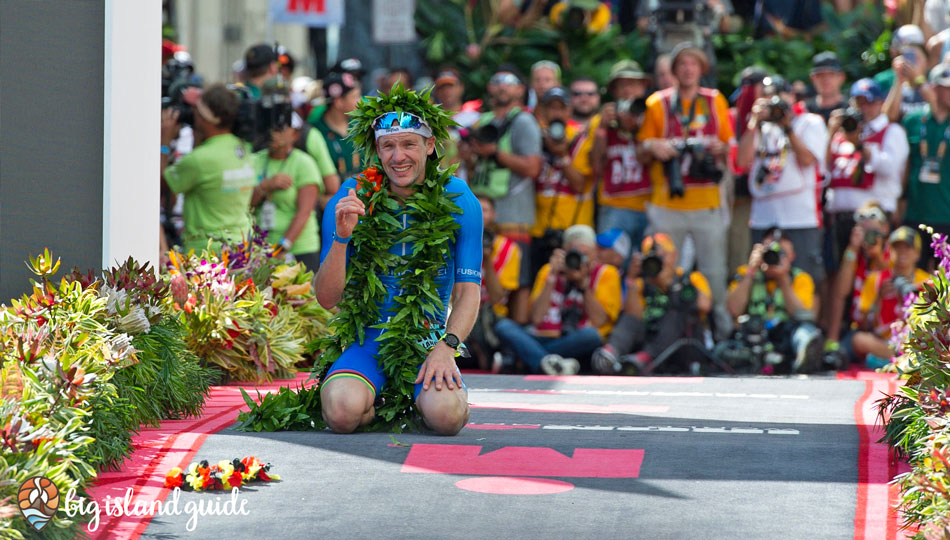 Top 10 Women and Men Finishers in the 2018 Ironman World Championship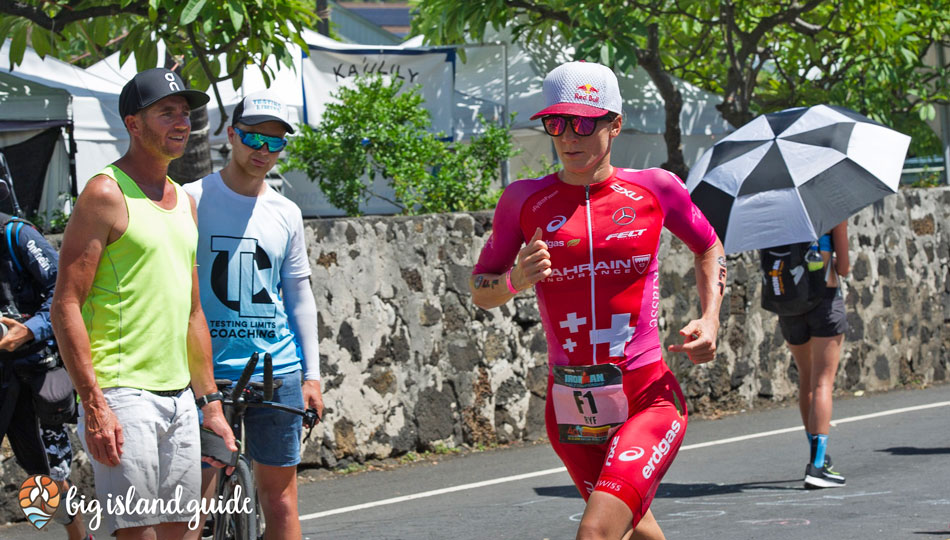 Top 10 Women Finishers in 2018
1. Daniela Ryf
2. Lucy Charles
3. Anne Haug
4. Sarah True
5. Mirinda Carfrae
6. Sarah Crowley
7. Kaisa Sali
8. Angela Naeth
9. Corinne Abraham
10. Linsey Corbin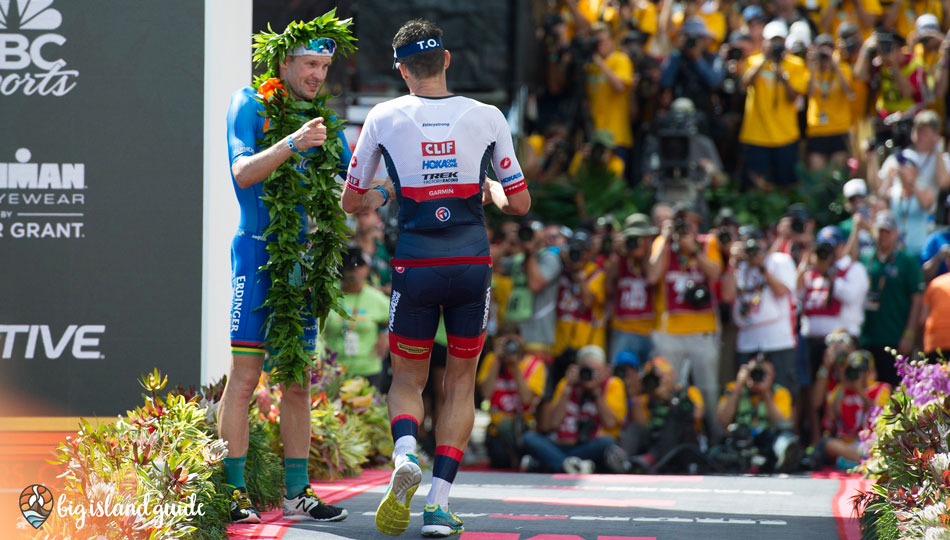 Top 10 Men Finishers in 2018
1. Patrick Lange
2. Bart Aernouts
3. David McNamee
4. Tim O'Donnell
5. Braden Currie
6. Matthew Russell
7. Joe Skipper
8. Andy Potts
9. Cameron Wurf
10. Michael Weiss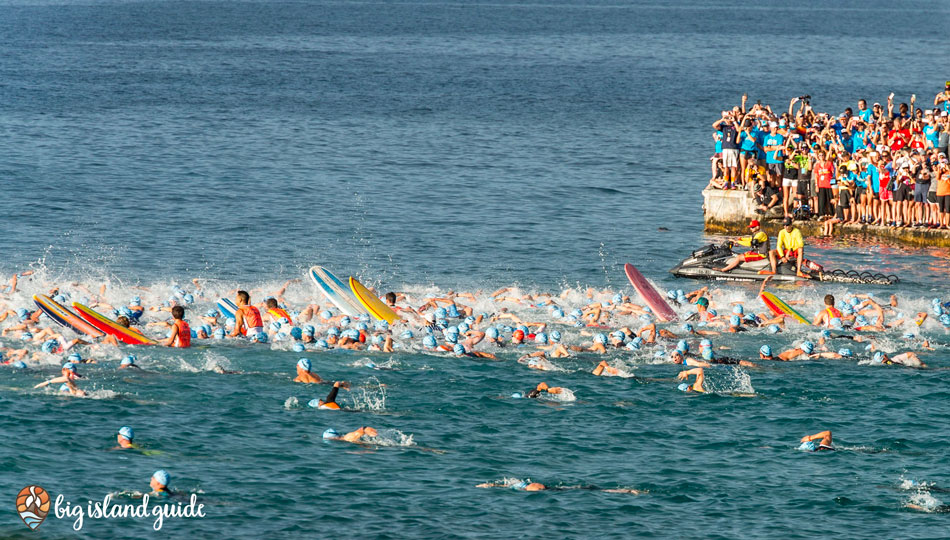 The 2018 Ironman Course in Kailua-Kona Hawaii
Held in Kailua-Kona on Hawaii's Big Island, the race includes a 2.4-mile ocean swim in Kailua Bay, 112-mile bicycle race along the Queen Ka'ahumanu Highway, and finishes up back in Kailua-Kona after a 26.2-mile run.
Watching the Ironman World Championship
If you are in Kona during the Ironman World Championship, then you want to center your day around being in Kailua-Kona. There are many road closures blocking traffic around Kona especially in the downtown area so getting around can take extra time and parking is very difficult. To catch the start of the race you need to be up early as onlookers start to line the streets as early as 4:30 am.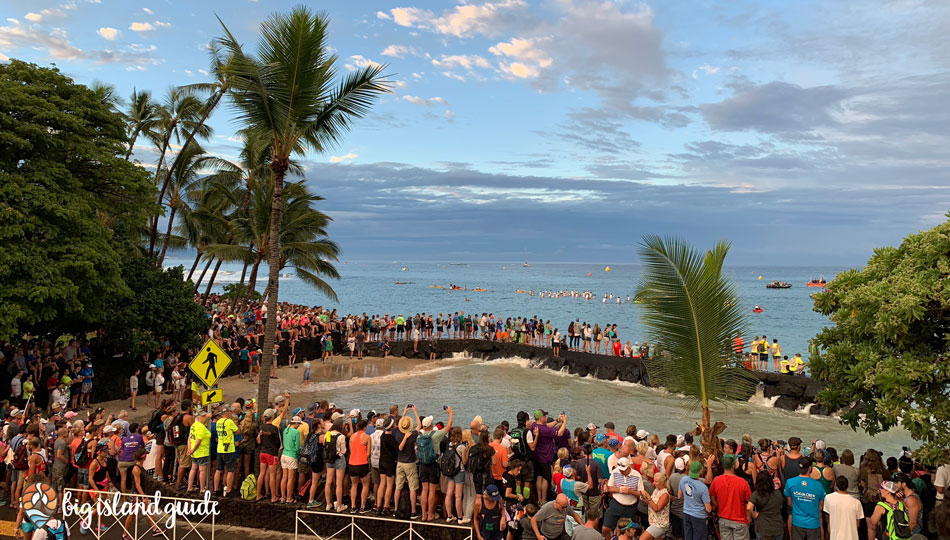 The swim kicks off at 6:25 am with an out and back course starting at the Kailua Pier. Competitors then move to the bike portion of the race, leaving the Kailua Pier transition area, heading up Palani Road, looping around Kona then heading North on the Queen Ka'ahumanu Hwy. Bikers start arriving back at the Kailua Pier transition point around 11:30 am to begin the run, which loops around Kona then continues onto the Queen K Hwy for the long stretch up to NELHA (near the the airport) and back to the hard earned finish line on Ali'i Drive in Kona. The men's pro leaders start to approach the finish around 2:15 pm.
Ironman Finish Line Map

Ironman Raceday Coverage
If you aren't lucky enough to be in Kona for the event, there are several ways you can see live coverage and follow along. Get more information on Ironman's Official Website