Ali'i Ocean Tours
Big Island Guide Travel Guide
Ali'i Ocean Tours
Departing from Kailua-Kona's Honokohau Harbor, you will experience an adventure of a lifetime aboard a cutting-edge craft and in the hands of expert watermen and women. Ali'i Ocean Tours goes all-in on quality experiences and guests have been enjoying their great service since they opened up shop. Offering you a unique window into the natural marine life found around the Big Island, Ali'i Ocean Tours keeps you well-fed, well-equipped, and in good hands.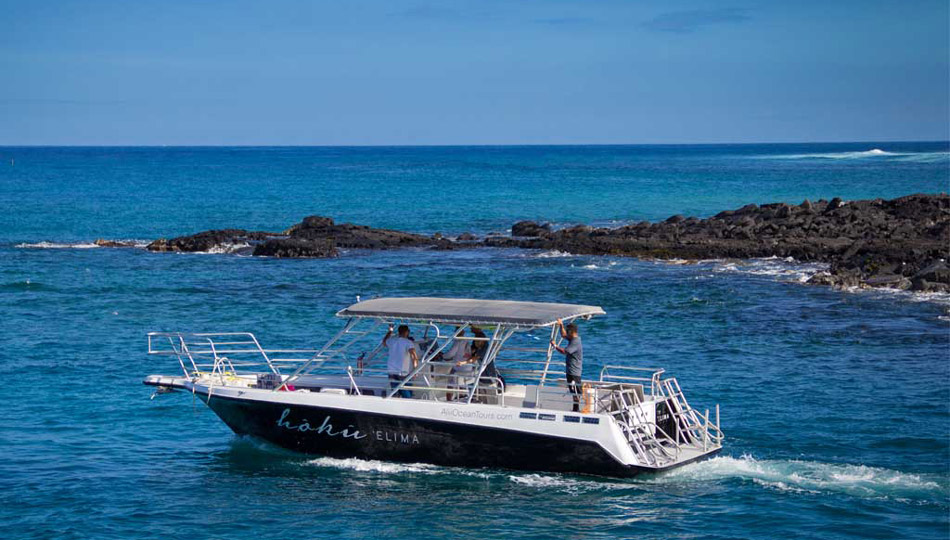 Company Description
Aboard a 38-foot Thresher, Ali'i Ocean Tours strives to keep guests comfortable, excited, and always in position to enjoy the best of the Big Island's abundant waters.
Tour Info
Offering a variety of ocean tours including, snorkeling, dolphin and whale watching, and daytime manta ray viewing. Tour info is subject to change.
Location
Honokohau Marina Slip #J-14
74-429 Kealakehe Pkwy
Kailua-Kona, HI 96740

Contact
(808) 345-2787
Website