Kokua Kailua Village Stroll in Downtown Kona
Big Island Guide Travel Guide
Kailua Kona Hawaii Hosts a Monthly Stroll & Art Fair
Held on one Sunday of each month from 1:00 pm-6:00 pm in Historic Downtown Kailua Kona Hawaii, the Kokua Kailua Village stroll offers shoppers and craftsman an opportunity to participate in a true 'Hawaiian Bazaar'.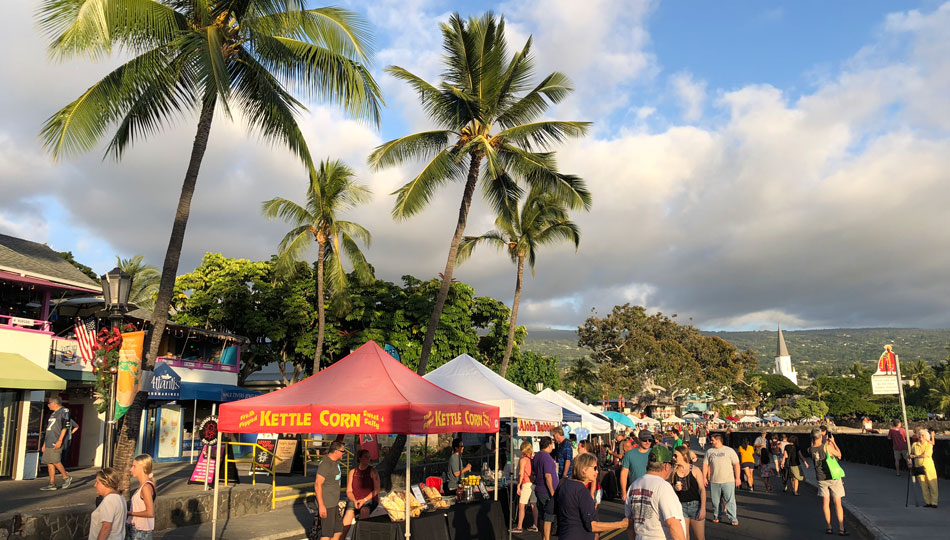 You may wonder why this event is called Kokua Kailua. Kokua is a Hawaiian word, meaning to help others. In a deeper sense, it means to give freely of your time and energy to help better the lives of others and your community. The spirit of this festival is to help one another and to bring everyone together to keep improving the Kailua-Kona community.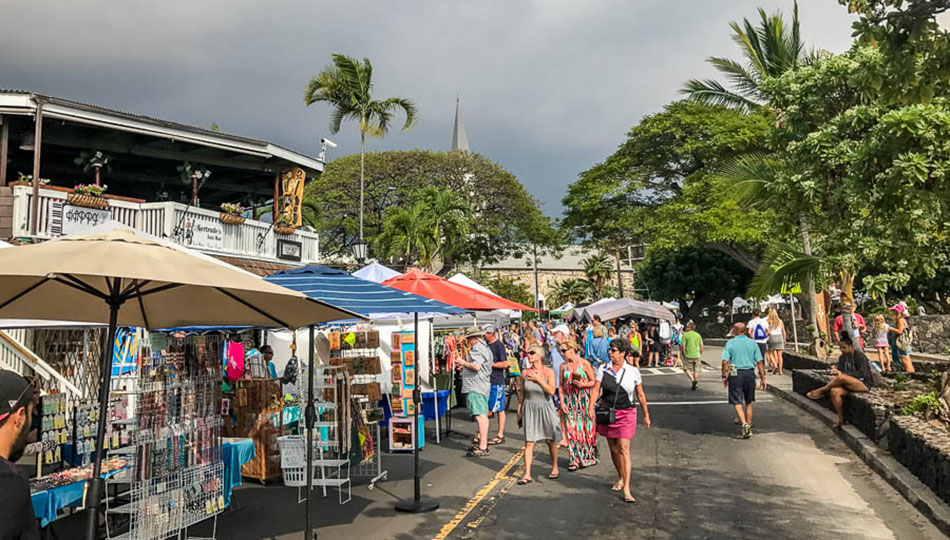 Strollers along Alii Drive will be able to connect with merchants showcasing carved Koa wood art, natural oils, handmade soaps, jellies and jams, clothing items, food, jewelry and more, all promoting Hawaii made products in historic Kailua Village. In keeping with the spirit of kokua, characterized by kindness and a desire to be of help, come support the history, culture and celebrated artisans at Kokua Kailua in historic downtown Kona.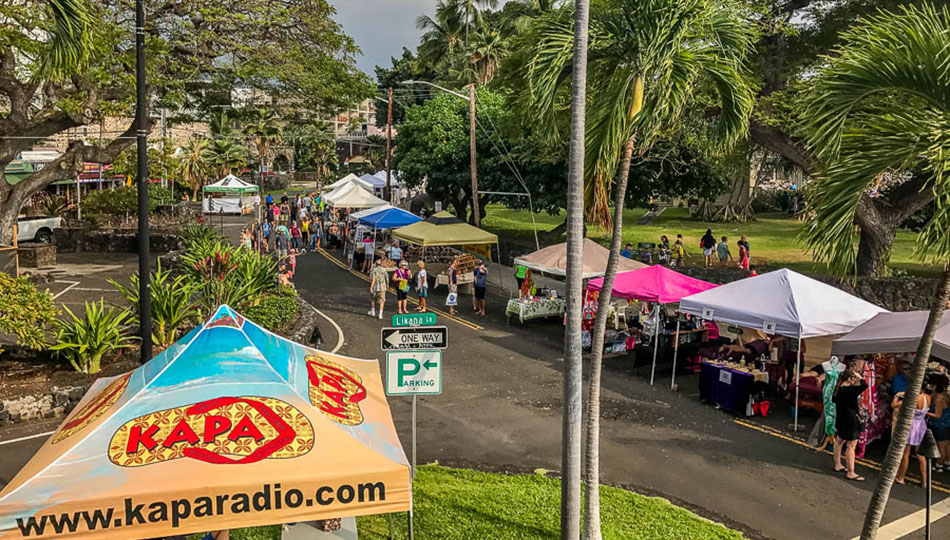 One of the highlights of the Kokua Kailua event is the free Hawaiian Entertainment at Hulihe'e Palace. There are local musicians and dancers who come out each month and perform traditional and modern Hawaiian music and dance for event goers to enjoy. The entertainment begins at the palace grounds at 4:00 p.m. During the Christmas holiday, this event is very large and includes even more entertainment, concerts, and additional craft and art vendors.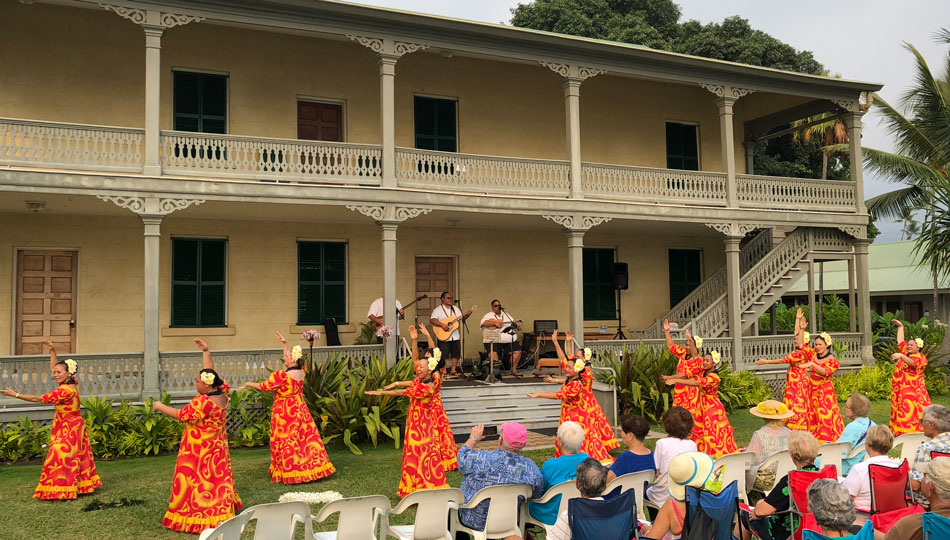 Kokua Kailua is organized by the Kailua Village Business Improvement District and supported by their sponsors.
2022 Kokua Kailua Dates 
December 11, 2022 – (Kailua Kalikimaka)
2023 Kokua Kailua Dates 
January 15, 2023
February 19, 2023
March 19, 2023
April 16, 2023
May 21, 2023
June 11, 2023 (King Kamehameha Weekend)
July 16, 2023
August 20, 2023
September 17, 2023
October 22, 2023
November  19, 2023
December 10, 2023 (Kailua Kalikimaka)
These are the currently scheduled dates, but please keep in mind that event changes may happen, so please check the organizers website for updates:
Historic Kailua Village Website
Downtown Kailua Kona Directions and Map
75-5677 Ali'i Dr
Kailua-Kona, HI 96740