Kona Coffee And Tea
Big Island Guide Travel Guide
Kona Coffee And Tea Overview
Known as a great place to relax, chill out, and grab a tasty cup of coffee or tea, Kona Coffee and Tea serves 100% Kona coffee that is grown right on their farm. Often busy, the local Kona coffee shop serves a locally sourced and artfully crafted menu which is full of amazing drinks, tasty beers on tap, and delicious foods.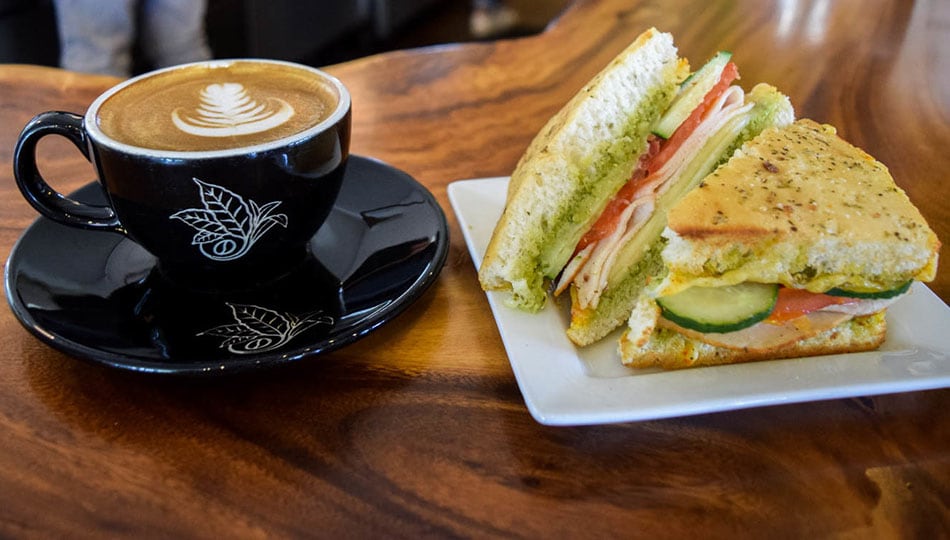 Located in the Kona Coast Shopping Center, Kona Coffee and Tea is both inexpensive and convenient for locals and visitors alike. The interior of the cafe is cool and modern, but comfortable, and there is plenty of parking available in the adjacent lot. The atmosphere of this local cafe is nothing short of fantastic, with a friendly and welcoming vibe, you can regularly find all types of people studying and working on their computers, talking amongst each other, and enjoying their smoothies and coffee drinks complete with unique latte art.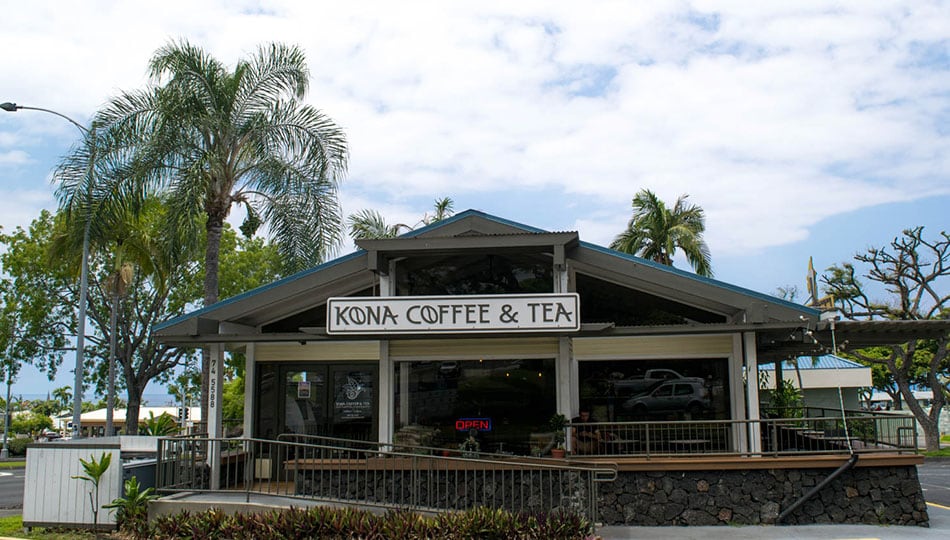 Aside from the extremely delicious drinks, this coffee shop and bakery also sells delicious pastries as well! With strong coffee and wonderful service, what's not to love about this place? For a great cup of coffee and more, make sure to check out Kona Coffee and Tea!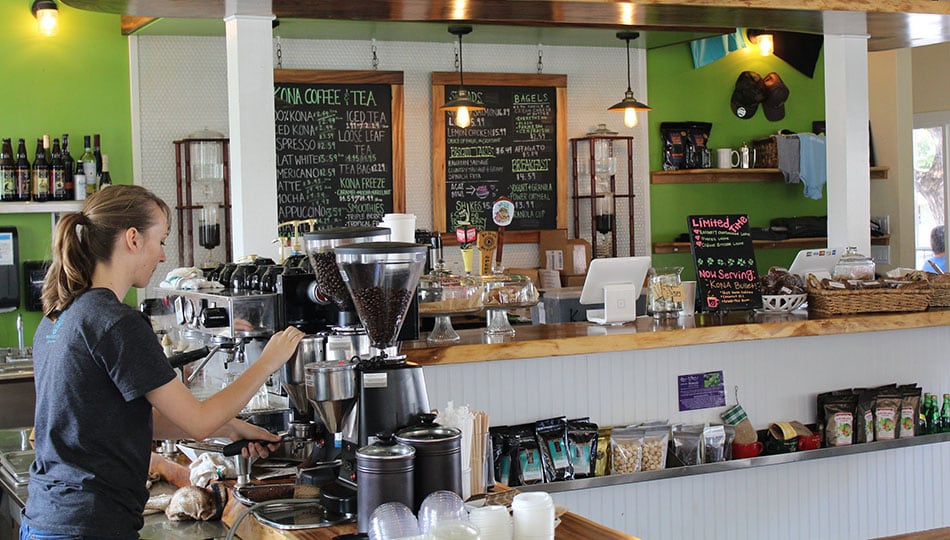 Business Hours
Daily 6 AM-6:30 PM
Pricing
$$
Contact
(808) 329-6577
Website
Cafe Location and Map
74-5588 Palani Rd
Kailua-Kona, HI 96740