Kona Tiki Hotel
Big Island Guide Travel Guide
Located close to town, this hotel is perfect for sunset views and falling asleep to the sound of the ocean. The Kona Tiki is a great value where each room has an oceanfront view and private lanai. Comfy beds and clean rooms with Hawaiian decor are part of the charm of this hotel on the big island.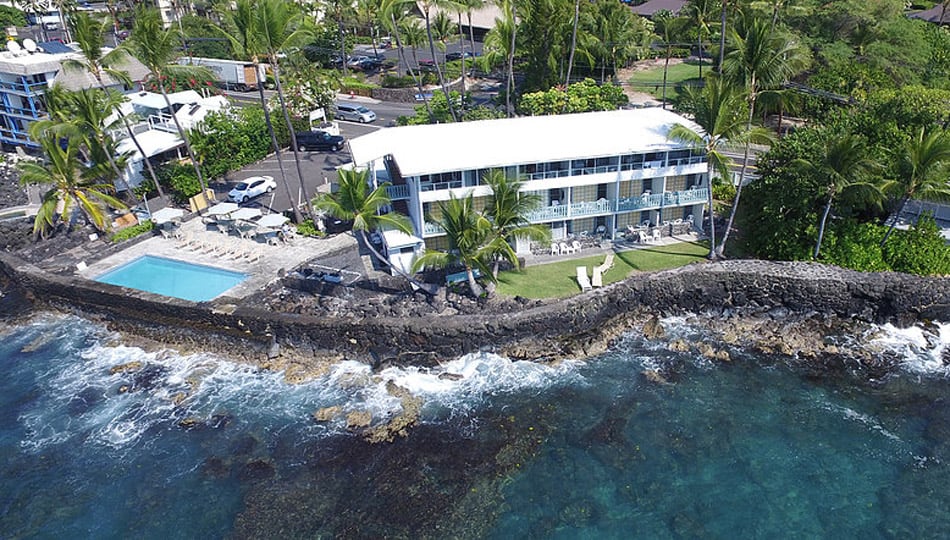 Although the rooms do not have TV's, there is free wifi. The hotel has gear available for playing in the ocean as well as a barbecue grill that guests are free to use. All rooms include kitchenette facilities. If you are looking for a charming, ocean front getaway, the Kona Tiki is the place for you.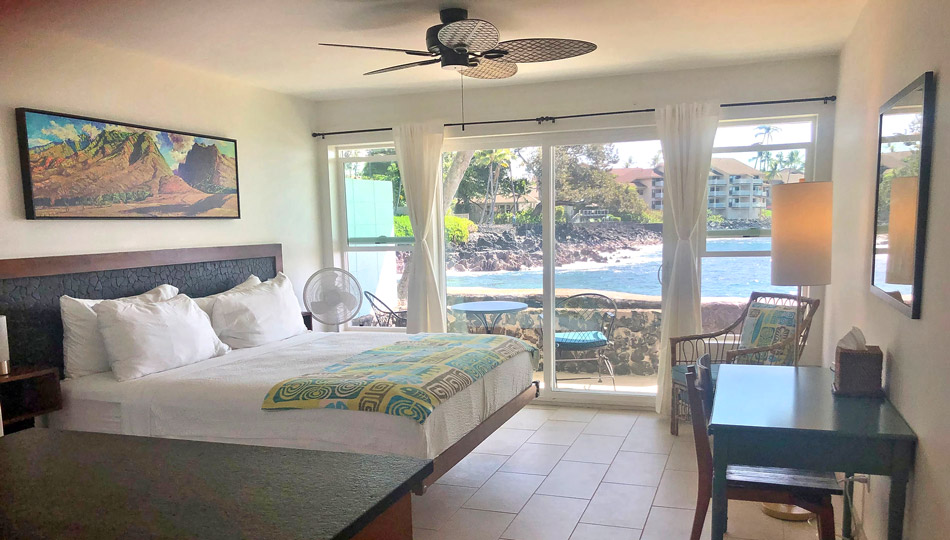 Highlights
Oceanfront pool and patio
All rooms have a full ocean view
1 King bed per room
Amenities
Outdoor pool
Oceanfront accommodations
Complimentary beach gear
BBQ
Wireless Internet
All units have kitchenettes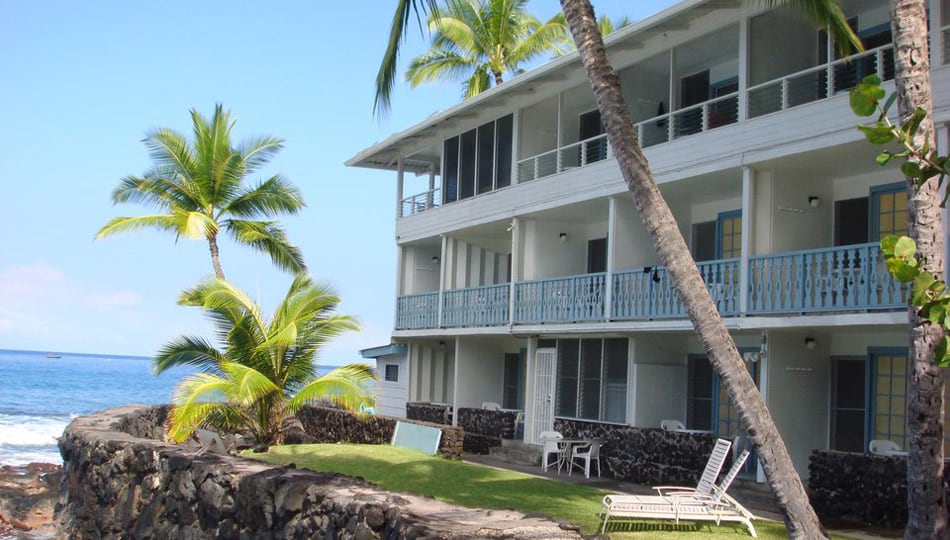 Contact
(808) 329-1425
Website
Location & Map
75-5968 Alii Drive
Kailua-Kona, HI
* Details may change at any time, please confirm any questions directly with the lodging.