Paniolo Adventures – Horseback Riding
Big Island Guide Travel Guide
Paniolo Adventures – Horseback Riding Overview
With a friendly and knowledgeable staff, and well-maintained horses, Paniolo Adventures a wonderful horseback riding company in Kohala. With five different horseback riding tours, Paniolo Adventures is perfect for all levels of riders, catering to beginning, intermediate, and even advanced riders. They offer a variety of themes in these tours as well, including things like a picnic adventure or sunset ride.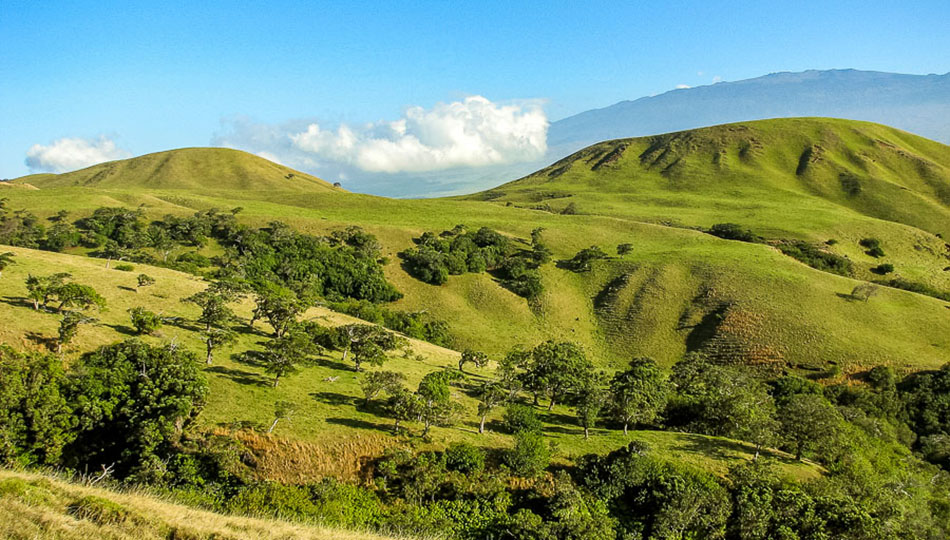 Located on a majestic 11,000 acre working ranch, the horseback riding tours offered at Paniolo Adventures include the opportunity to take in the gorgeous scenery of the ranch, and gaze at epic views of the Kohala Coast, Mauna Kea, Mauna Loa, and Hualalai volcanoes.
Hours, Cost and Tours
Hours of Operation
Monday – Saturday, from 7:30am – 7:30pm, and Sunday, from 1pm – 4pm.
Average Cost
From $70 – $175 +tax depending on tour length and inclusions.
Paniolo Adventures offers free boots, light jackets, Australian duster jackets, chaps, helmets, hats, bottled water, and sun screen for all riders.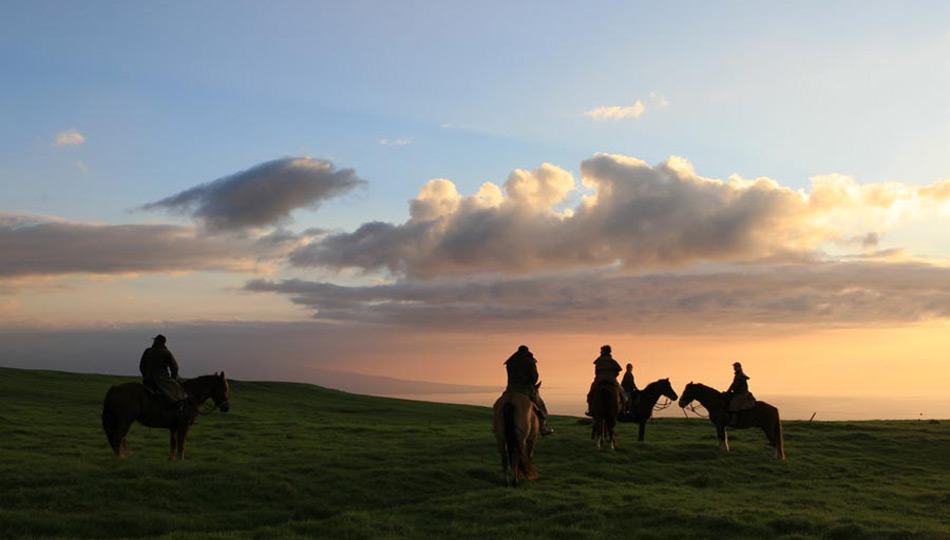 Horseback Riding Tour Descriptions
Paniolo Tour: Check-in time is 9:30am, and the tour is 2 ½ hours long.
Picnic Tour: Check-in time is 12:30pm, and the tour is 3 hours long. Includes a deli sandwich, chips, fruit, dessert, and bottled water.
Wrangler Tour: Check-in time is 8:30am, and the tour is 4 hours long. For intermediate and advanced riders, aged 12 and over.
Sunset Tour: Check-in time is given upon reservation, and the tour is 1 ½ hours long.
City Slicker Tour: Check-in time is 1:30pm, and the tour is 1 hour. Walking-only tour, no riding.
Private Tours: Same check-in times and durations of all the other tours, but a private ride reserved for individuals, couples, or small groups. Additional fee applies.
* Tour Information and pricing is subject to change
Location and Map
Paniolo Adventures
Mile 132 Hwy 250
Kohala Mtn. Rd.
North Kohala, HI 96743

Contact
(808) 889-5354
Website