Sunlight On Water
Big Island Guide Travel Guide
Sunlight On Water Ocean Tours
A custom eco-tour charter company on the Big Island, Sunlight on Water is a well-established and highly experienced tour provider great for family outdoor adventures while on vacation. With one of the longest-tenured and well trained crew around, Sunlight on Water keeps you and your party in good hands aboard a beautiful and comfortable 40-foot boat.Depending on your tour, you'll swim in open waters, snorkel with manta rays, or explore dense tropical coral reefs – and hopefully see some jumping whales and dolphins on your way to and from!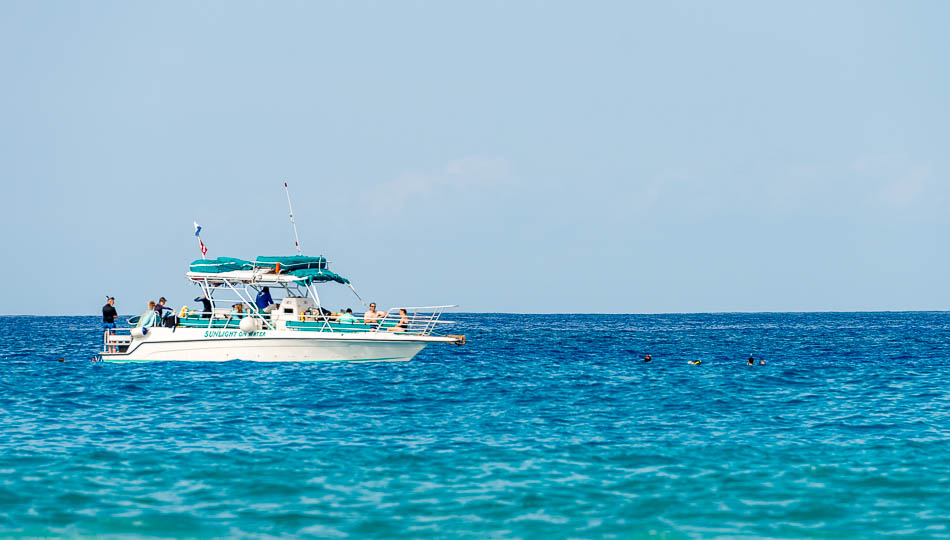 Company Description
Ocean lifeguard, first aid, and CPR-trained, the crew at Sunlight on Water is experienced in all of Hawaii. Offering an assortment of ocean adventures both in the water and onboard their 40-foot tour craft, there are few more exciting options for a waterborne Hawaiian adventure.
Tour Info
Sunlight on Water offers a variety of ocean tours, from snorkel adventures to dolphin and whale watching, and manta ray swims, they do it all. Tour info is subject to change.
Location
Slip G18
74-381 Kealakehe Pkwy
Kailua-Kona, HI 96740

Contact
(808) 896-2480
Website