Attend the Kona Brewers Festival
Big Island Guide Travel Guide
Overview of the Kona Brewers Festival
The 2022 festival was held Saturday, March 12, 2022 as an in person event.
Due to gathering limitations associated with Covid-19 guidelines, the Festival was a scaled down and less interactive event with 500 vaccinated guests. It took place March 12, from 4-7 pm on the Luau Grounds of the Courtyard King Kamehameha's Kona Beach Hotel. Local brewers and island chefs were the primary focus, combined with live music and Pacifica fashion. Check their website for details here.
The below information relates to their typical live events from years past.
Each March, the Kona Brewers Festival celebrates the birthday of Kona Brewing Company with a festival at the Courtyard King Kamehameha's Beach Hotel in historic Kailua-Kona Village, extending the company's values toward community collaboration, sustainability, and responsible environmental uses to the public in a one day charitable event.
Despite the umbrella of the state's largest craft brewing company, the festival brings in incredible brews from across the country and even includes a homebrew competition from amateur brewers located in the United States and the Pacific Islands.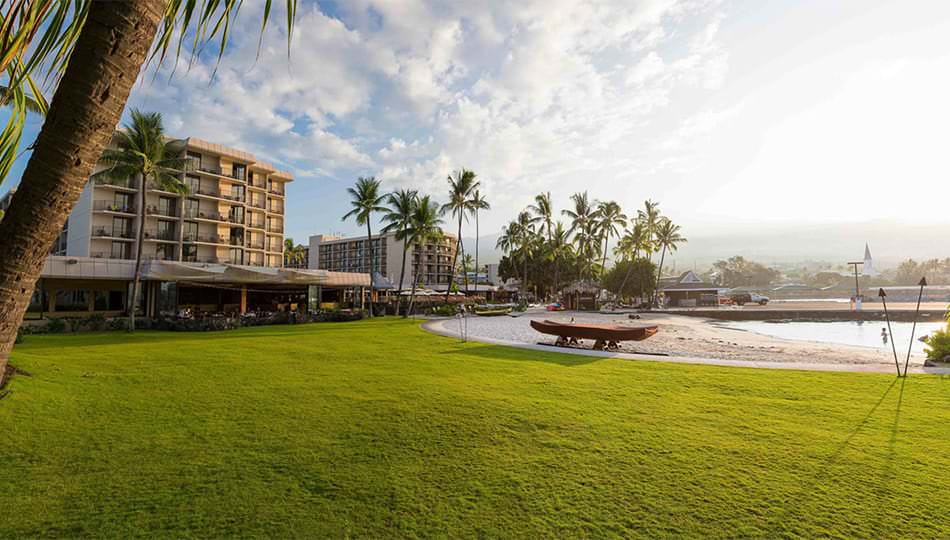 Sponsorships and Fun Run
Sponsored by the Bill Healy Foundation, the event has raised nearly a million dollars for non-profit organizations supporting Hawaiian youth, culture, and environmental causes. In addition to the tasting event, the festival promotes a charitable 5k/10k fun run and walk organized by and for the benefit of Peoples Advocacy for Trailers Hawaii (PATH). Runners receive a T-shirt, participate in an awards ceremony, private beer tasting, and a picnic to cap off the morning run before the brew fest kicks off in earnest.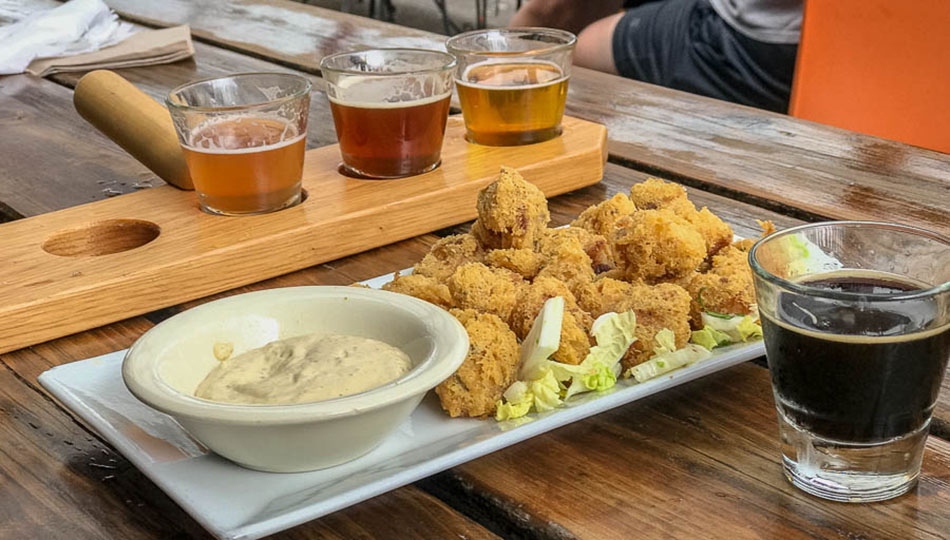 Event Dining and Beverages
Unlike many other beer festivals, Kona Brewers Festival takes tremendous pride in offering the best local cuisine possible. With more than 36 chefs from the Big Island's finest eating establishments, brew fans can enjoy fresh-caught fish, barbecue, local delicacies of every kind, and plenty of tasty desserts and snacks throughout the event. Your event ticket comes with ten 4 ounce tasting coupons so you can sample a good variety of beers on tap at the event.
Kona Brew Fest Tickets
For tickets and more information about the annual Kona Brewers Festival, visit this page or contact the organizers. Please note that no one under 21 years of age will be admitted, including children with their parents.
Kona Brewers Festival Location & Map