Fair Wind Cruises – Big Island Ocean Guides
Big Island Guide Travel Guide
Fair Wind Cruises – Big Island Ocean Guides Overview

Operating in the warm waters of the Kona Coast since the 1970s, Fair Wind provides an incredible ocean experience that continues to impress and amaze guests to this remarkable place.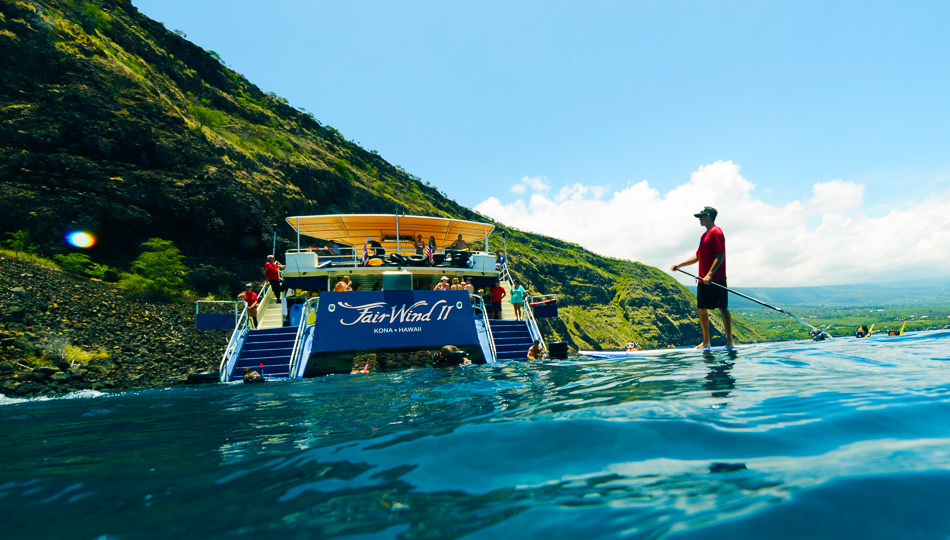 With three vessels offering a variety of adventure opportunities, this diverse and exciting tour company continues to evolve and grow with its customers.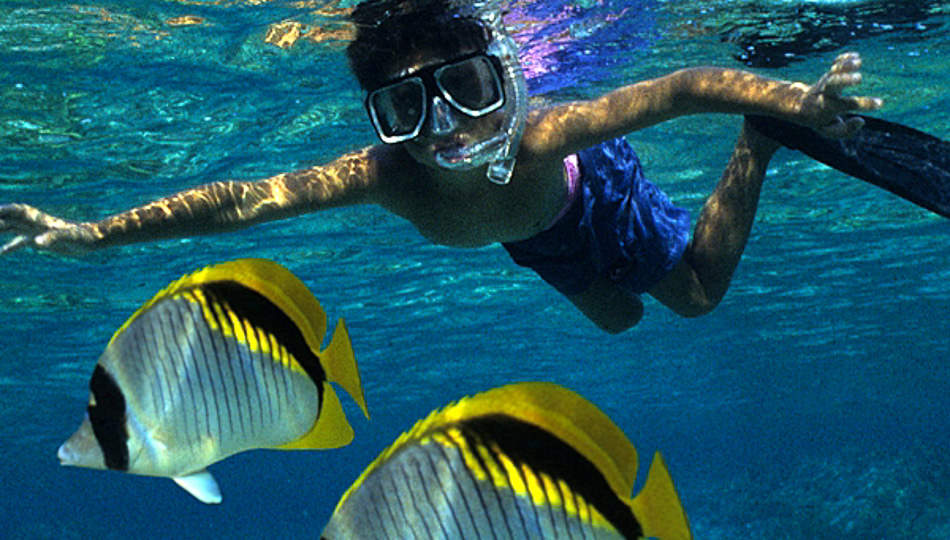 Fair Wind Cruises was started in the early 1970s by Michael Dant and his wife, Janet. The company was later acquired and is currently owned by their son Puhi and his wife, Mendy.
The company now has three vessels in operation; the Fair Wind II (a 60-foot catamaran), the Hula Kai (a 55-foot hydrofoil catamaran) and Captain Jack (a 43-foot Flybridge sports fishing boat). Offering tours that include everything from snorkeling, diving platforms, slides, paddle boards, dolphin sightings, to delicious meals and amazing service, the Fair Winds crew has you covered for a day of fun on the water.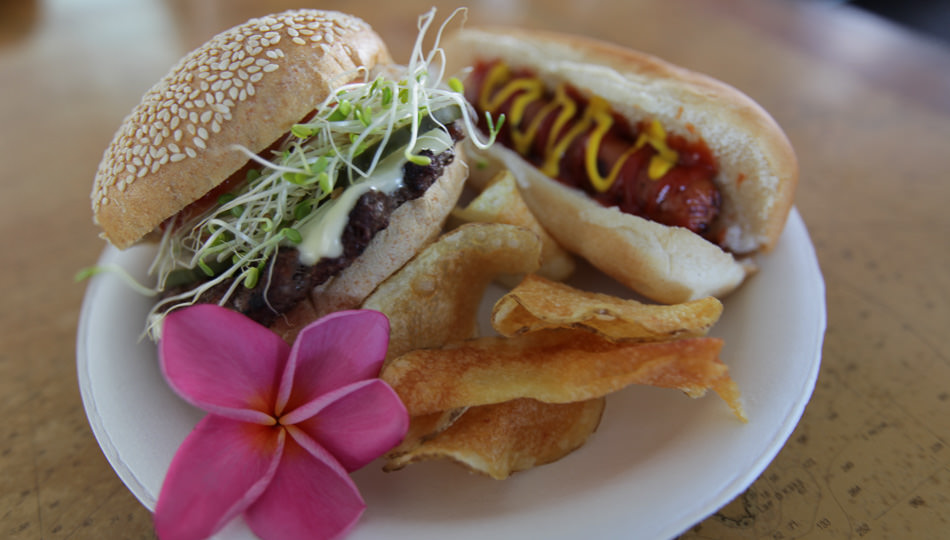 Fair Wind Cruises Tour Descriptions
Tour Times, Descriptions and Pricing were current when posted but are subject to change.
Average Pricing
Adults $90 – $160 plus taxes and fees
Kids 4-12 years old $50 – $90 plus taxes and fees
Children under 4 $30 plus taxes and fees
Morning Kealakekua Snorkel and BBQ Cruise
Daily from 9 AM-1:30 PM
A 4-and-a-half-hour Cruise from 9 AM-1:30 PM. This tour includes breakfast, lunch, a dive platform and (2) 15ft. water slides among other inclusions.
Deluxe Kona Coast Cruise
A 5-hour cruise from, starting at 9:30 am onboard the luxurious Hula Kai vessel. This cruise also includes breakfast and lunch. Guests will also be taken to two unique snorkel destinations and will have stunning views of marine life.
Afternoon Kealakekua Snorkel Cruise
Kids Under 4 – Free
If you miss the morning cruise, there is an afternoon option available from 2 – 5:30 pm. There is no food served on this cruise.
Evening Manta Ray Cruise
This is a 1 ½ hour cruise aboard the Hula Kai vessel. Guests are guaranteed to see at least one manta ray, if not they will be offered the cruise again for free.
Fishing Charters and Group/Private Charters
Quotes available by request
Fair Wind Cruises Location and Map
78-7130 Kaleiopapa St
Kailua-Kona, HI 96740
Contact
(808) 322-2788
Website