Traveling to Hawaii During the Covid-19 Pandemic
Big Island Guide Travel Guide
Guidelines for Traveling to Hawaii During the Covid-19 Pandemic
(Article Updated January 17, 2022)**
Hawaii is welcoming visitors back to the Aloha State, with a few travel requirements. With the health concerns related to Covid, the Governor of Hawaii enacted a mandatory quarantine on all visitors and residents arriving in the state. While a 5 day quarantine is still in effect, traveling to Hawaii is much easier due to a test out or vaccination exemption.
Mainland travelers who test negative for Covid within 72 hours before embarking on their flight to enter Hawaii can do so without having to quarantine.
Domestic travelers who are fully vaccinated (this will include needing to have a booster shot as of Feb 2022) in the United States are now able to use their vaccine card to travel from the mainland to Hawaii without having to test out or quarantine. The vaccine passport allows travelers flying into the state from the from the Mainland US and Alaska to use their vaccine card instead of a test result in the Safe Travels Program.
How to Test Out of the Quarantine if you are not Vaccinated and are Traveling to Hawaii
If you are traveling to Hawaii, please make sure to sign up for Safe Travels and follow the state's procedure to get your pre-arrival test results before you leave home and fill out the appropriate paperwork before you come. Hawaii is requiring a specific test from a certified laboratory for entry, it is an FDA-approved NAAT test, processed by a CLIA-certified laboratory currently approved by the State of Hawai'i. The State will only accept test results from their trusted testing and travel partners, so double check that your test and testing facility qualify. An antibody or antigen test will NOT be accepted. Unfortunately, if you take the wrong test, you will be required to quarantine upon arrival.
If you're wondering where to start looking for a test, contact your doctor or pharmacy and let them know you are looking for a travel test. Several airlines are also setting up mainland centers that will administer the appropriate test, so another option is to contact your airline to see if they have a testing option in your area. There are also several testing partners where you can purchase a test to take at home while being observed by the testing partner online, then you ship the test to them for results (Azova and Vault are two of these).
Plan ahead as testing availability and timing is different everywhere. The pre-arrival test will NOT be available at Hawaii airports or once you arrive, you must test at home no more than three days before traveling and get your negative test results before leaving for the last leg of your flight. If you travel to Hawaii without a pre-arrival test, you will be subject to the quarantine.
International Travel
Hawaii is following the United States Federal Guidelines for Arriving International Visitors. Check Here for Hawaii International Travel Information and here for FAQ's.
Hawaii Covid 19 Resources
• For the Safe Travels Sign Up
• For Trusted Testing and Travel Partners Hawaii County Website
• For the State of Hawaii Covid 19 Website
• For the Hawaii Tourism Authority
• For the most up-to-date information from Governor Ige
• For information specific to Hawaii County (the Big Island) – Click Here
Inter-Island Travel between the Big Island and Other Hawaiian Islands
As of June 15th, 2021 inter-island travel restrictions have been lifted (you will still need to wear a mask on flights and have your temperature taken). If you are traveling just between the islands after this date you will not need to test out or use safe travels. This includes everyone, local, visitor, vaccinated, and unvaccinated. This does not include those who travel trans-Pacific then transfer to an inter-island flight, or those under quarantine.
5 Day Quarantine Information
For those flying to Hawaii without a test or vaccination, or if for some reason you do not get cleared from quarantine, here are the rules you will need to follow. Violating the rules can land you in jail, get you expelled from the state, or get you a hefty fine.
• You must provide your lodging and contact info to the authorities
• You must proceed directly from the airport to your lodgings with no stops along the way
• You must stay inside your lodging/hotel room for the entire 5 days
• You are not allowed to use shared facilities such as pools, spas, gyms, restaurants, or bars
• You must get someone to deliver food and necessities to your door or order room service or delivery
• You can not go outside or to public places such as grocery stores, shopping centers, or local attractions
• You can not have visitors inside your lodging
• You can only leave your lodging for emergency reasons or to receive medical care
• You will be monitored to check on your health and your location regularly
Hawaii Covid-19 Infection Situation
With the introduction of the Delta and Omicron variants in the islands, there has been a surge in infections. Since the start of the pandemic, and as of January 2022, the entire State of Hawaii has had around 170,000 cases of COVID and over 1,100 deaths. 18,415 of those confirmed cases have been on Hawaii Island. The state has reenacted some restrictions to gathering numbers and occupancy at "higher risk" businesses like event venues, restaurants, bars and gyms with the new surge.
What Rules are in Place when you get to Hawaii
Governor David Ige has several Covid restrictions still in place. Hawaii's mandates are all about slowing the spread of Covid. On the Big Island, we are at the level now where most businesses are open and there are just a few restrictions on most activities. All low and medium risk businesses have been allowed to reopen across Hawaii, with mask and social distancing guidelines in place. Large gatherings are the primary thing that is still not allowed. Watch current local notices as the individual island Mayors may require various businesses and public areas to close or restrict capacity if Covid numbers increase too much.
The primary things to know for the visiting public are the requirements to Wear a Mask in indoor public spaces, to Social Distance by 6 feet from anyone not in your immediate household, and to keep group gatherings at the currently allowed limit (this changes regularly per the island/mayor/positivity rate). Masks are 100% required to enter stores, shops, restaurants, and all businesses, but are not required when sitting at a table actively eating or drinking, or when outdoors.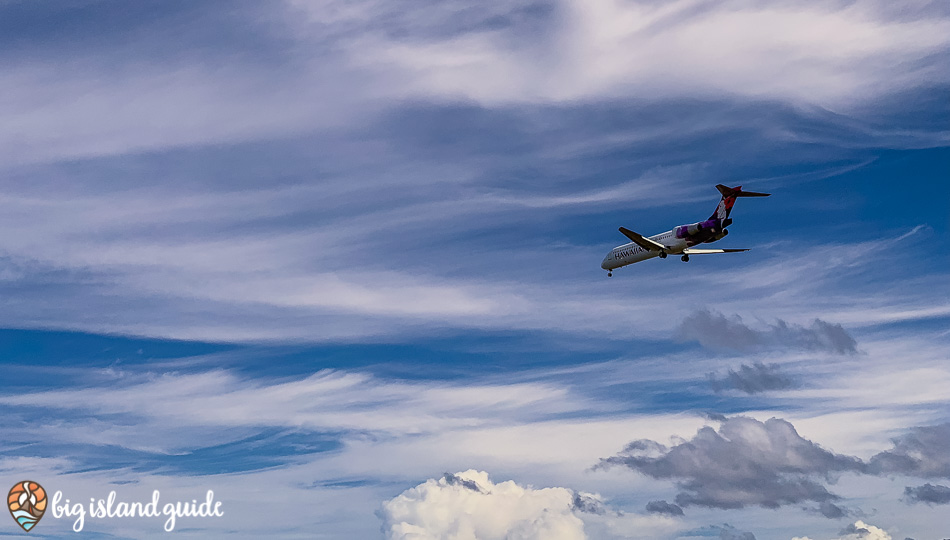 Flights to Hawaii
**Note** Routes may change, please check with the airline for availability.
Most Airlines have reinstated their Trans-Pacific flights between the U.S. mainland and Hawaii. Hawaiian, United , Southwest , American, Alaska and Delta Airlines have all resumed offering flights between a wide variety of Mainland US cities and Hawaii. You can currently find service from Seattle, Portland, Denver, Los Angeles, Oakland, San Diego, Sacramento, San Francisco, San Jose, Phoenix, Boston, Las Vegas, New York, among other major cities.
Flying Inter-Island to the Big Island
For  inter-island flights, Southwest Airlines is offering flights between Kona and Kahului, Kona and Honolulu, and Hilo and Honolulu. Mokulele offers inter-island service that can take you to Maui, Lanai, Molokai or Honolulu. They operate small planes and fly at lower elevations, offering an air tour type experience. Many of their Big Island routes stop over on Maui.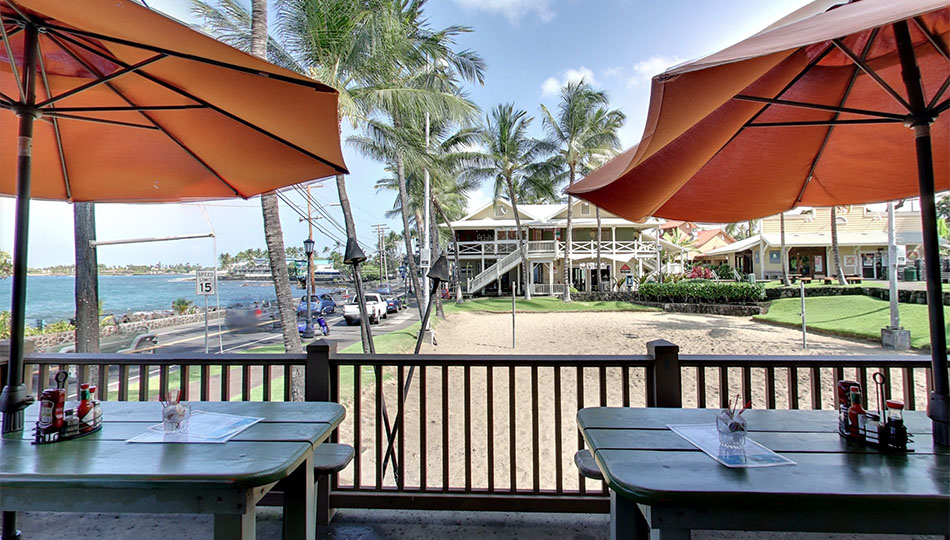 What's Open In Hawaii Now
All low and medium risk businesses have been allowed to reopen. The following is not an exhaustive list of what's open, but covers most of the businesses you may need while visiting. These classifications don't mean every business in this category is open, just that they are allowed to reopen by the state. Your normal day-to-day grocery, gas and large retail stores are all open. Most hotels, shops and restaurants are open. You will notice that many of our small boutique stores did not survive the closure, so make sure to support the small local shops when you can!
NOTE: Restaurants are very busy and many are operating at partial capacity due to staff shortages and to allow for social distancing, so you may need to make reservations in advance to secure a table.
Grocery Stores
Gas Stations and Transportation Businesses
Restaurants, Bars and Night Clubs (limited capacity)
Hotels and Motels
Vacation Rentals (for those not under quarantine)
Retail Stores
Most Tour and Activity Providers (limited capacity)
Beaches and Beach Parks
National and State parks are mostly reopened
Healthcare services
Financial Institutions
Personal Care businesses
Gyms and Fitness clubs (limited capacity)
Mail and Shipping
Accommodations
Most Hotels and Motels across Hawaii Island are reopened at this time. If you need further details, please contact the specific property directly. If you are traveling from outside the state without a test-out, you will need to complete a quarantine. Hotel staff are being asked to monitor visitors for quarantine violations. If you test out of the quarantine, you are allowed to proceed freely to your lodgings but may be asked to show your test-out confirmation at check-in.
Short-term vacation rentals (such as VRBO/Airbnb/Private Condos) on the Big Island are only allowed to host those who aren't under quarantine. Local residents, those who have completed quarantine, fully vaccinated individuals, or those who have tested out can stay in vacation rentals. Under the Governor's Proclamation, if a guest breaks quarantine, the host can be penalized or fined as well as the quarantine breaker, whether or not they knew of the guest's actions. So please do not come to Hawaii with the intention of breaking quarantine, it will put both you and your host in danger of legal action.
Attractions and Activities
Most visitor attractions and activities are open with limited capacity. Call the specific business to see what days they are operating. Higher risk businesses such as event venues are typically operating under occupancy and seating restrictions. Many of our larger annual events have been cancelled, rescheduled or converted to online events, please check with the individual organizer.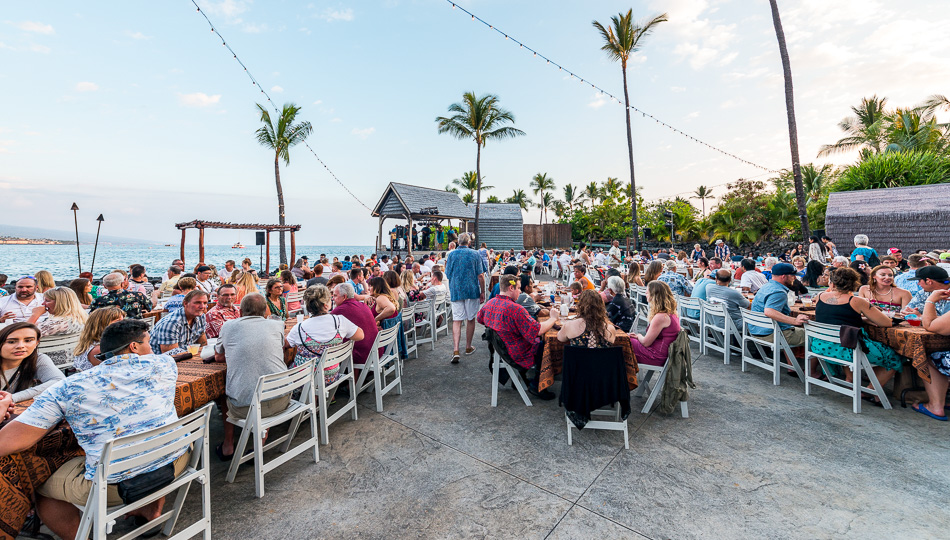 We will continue to update this article when new information becomes available.
~ A Hui Hou
**Note: Every effort has been made to provide information that is current and accurate. Nevertheless, errors or omissions in information may occur. The information contained in this website has been compiled from a variety of sources, and is subject to change at any time without notice. Big Island Guide gives no assurance or warranty that information on this site is current and accurate, and we take no responsibility for matters arising from changed circumstances or other information or material which may affect the currency or accuracy of information on this site.