Paleaku Gardens
Big Island Guide Travel Guide
Overview of The Paleaku Gardens
The Paleaku Gardens are located in South Kona between Kealakekua Bay (home of Captain Cook Monument) and the Pu'uhonua O Honaunau National Historic Park (Ancient Hawaiian oceanside refuge for those who sought shelter from punishment and turmoil). This area is part of a 70-mile stretch on the Big Island's southwest coastline and plateaus, home to the renowned Kona farm belt. It is the only location in the entire Hawaiian archipelago with an extensive area of a Tropical Winter-Dry (Aw) climate.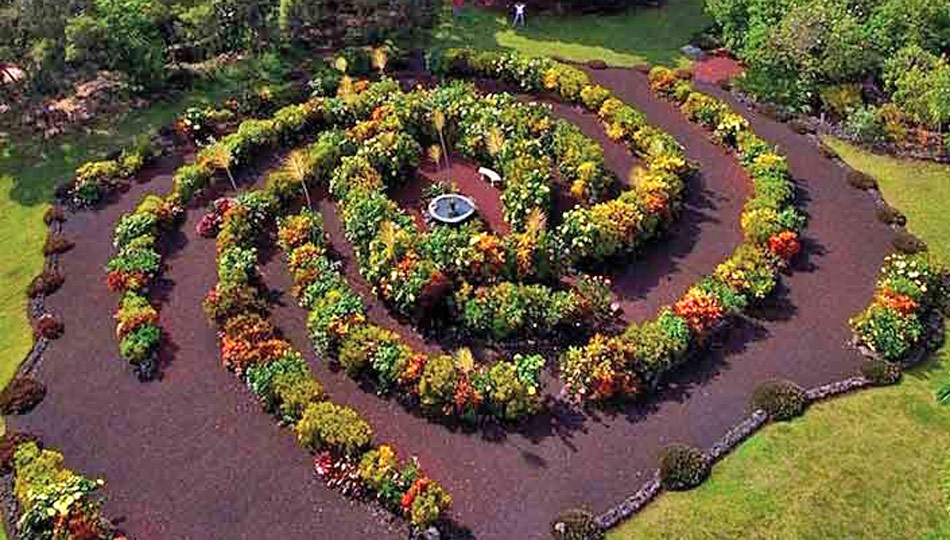 Paleaku (meaning "soft covering") is a beautiful tropical botanical garden, but also serves as a sanctuary for the advancement of individuals toward peace and harmony. If you hear your chakras calling, here's why – the garden's self-guided tour takes you through private meditation spaces and shrines of the world's major religions: Taoism, Buddhism, Hinduism, Judaism, Christian and Catholic to name a few. It also has a Native American Medicine Wheel, Peace Poles, Baha'i Nine Pointed Star, two beautiful Tibetan Buddhist Sand Mandalas, a Hebrew tree of Life and a Bodhi Tree.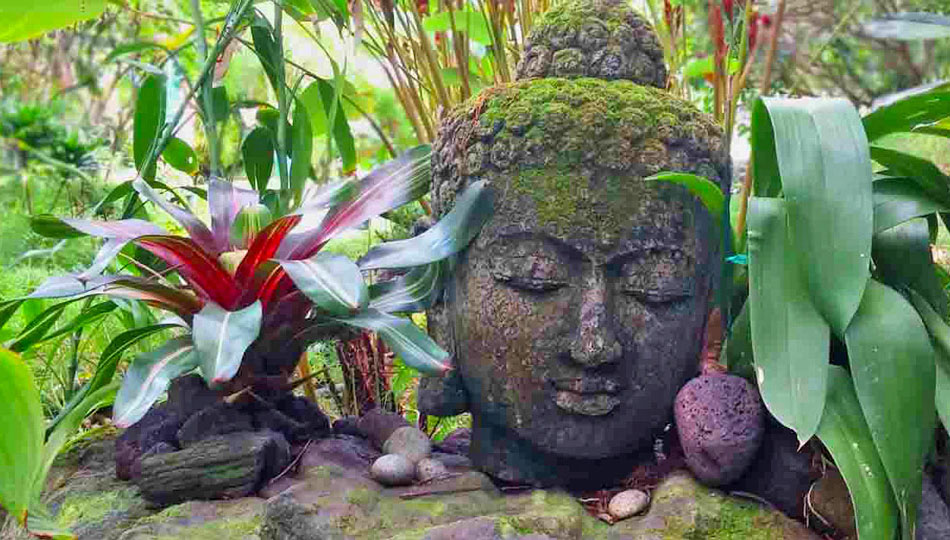 The Garden also has a covered dining area which seats up to 75 people, a multi-purposed screened pavilion for events, a garden resource room and a Visitor Center offering Kona coffee tasting, plants and local art. The garden offers Yoga class, Tai Chi lessons, Crystal Bowl Meditation and Tea Ceremonies, Tara Teaching lectures and retreats. The Paleaku Gardens is about more than appreciating lovely, tropical flora, it's also a peaceful setting for meditation or a transcendental expedition and is one of the most relaxing of all the Big Island Botanical Gardens.
Climate Zone
Tropical Winter-Dry (Aw)
Global Comparable Climates: Mumbai, India; Bangkok, Thailand; Caracas, Venezuela
Paleaku Gardens Hours, Admission, and Contact Info
Hours
Tuesday – Saturday
9am – 4pm
Admission
Adult Day Pass – $10
Kama'aina, Military and Senior (65) – $7
Children 6-12 yrs – $3; and under 6 are free
Non-profit 501(3)(c) charitable organization
Contact
(808) 328-8084
Website
Paleaku Gardens Map & Address
83-5401 Painted Church Road
Captain Cook, Hawaii 96704