Big Island Lava Boat Tours
Big Island Guide Travel Guide
Big Island Lava Boat Tour Overview
2023 Update: There are no lava flows entering the ocean at this time. Lava Boat Tours are currently not running due to the lack of ocean entry flows. Check the National Park Website for daily updates, openings and closures related to the Kilauea Volcano. The following information applies to visiting when there is an active ocean flow. Throughout 2022 and again in June 2023 there have been several eruptions that have stayed entirely within the Kilauea Crater allowing you to see a glow in the crater at times. From certain vantage points within the park, you can also see molten lava in the crater when it is active.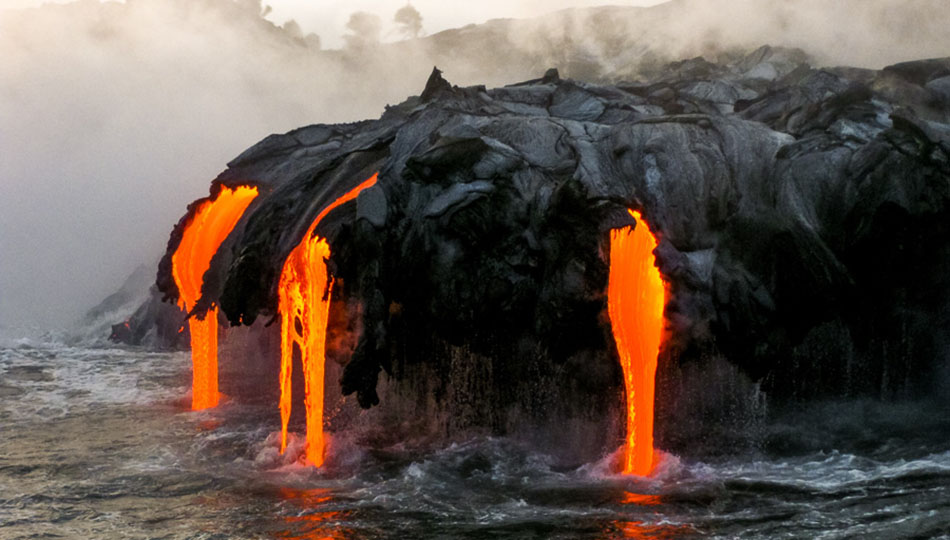 When There is Molten Lava Flowing.
There are plenty of reasons to make an effort to see the active lava flows that are often present on Hawaii's Big Island. Aside from the experience of seeing Mother Nature at work, venturing over the lava flows and learning about how life is lived in an active volcanic area is enlightening, fascinating, and educational. But depending on where you're staying during your Big Island vacation, getting to a reasonable viewing point could be an all-day endeavor. That's why we recommend a trip to see active lava flows via a lava boat tour. Sure, the costs will be higher than trekking on foot, but the benefits can be worth every penny spent.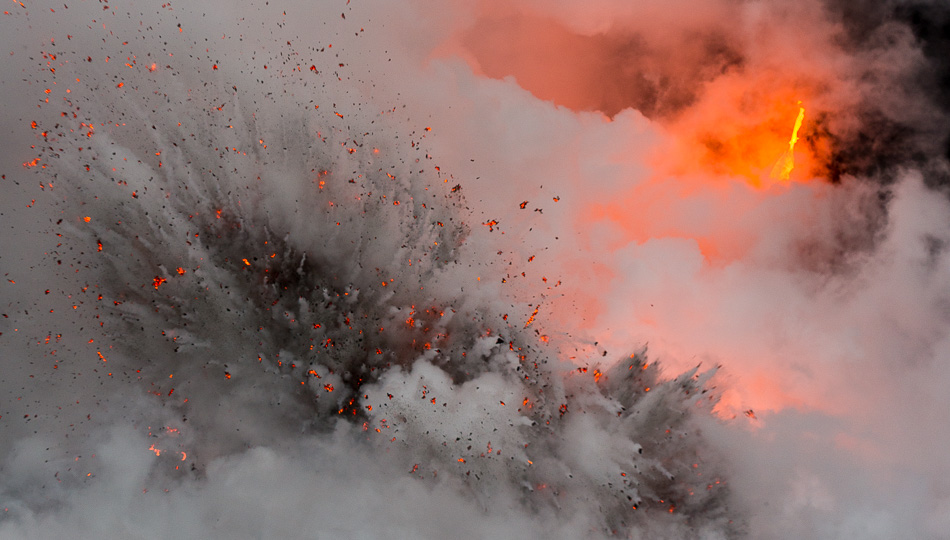 You'll get a pristine, unobstructed view.
While this is also an opportunity via an air tour or if you get lucky at the land-based viewing area, a boat tour is the best way to ensure you get a close, clear view of the lava flows in action. The hikeable viewing platforms tend to get very crowded, especially near the end of the day, so getting a clear view of the flows via this route isn't guaranteed. Traveling by boat provides the closest, most intimate access to the lava flows possible, ensuring a great photo op and memorable experience for your entire party.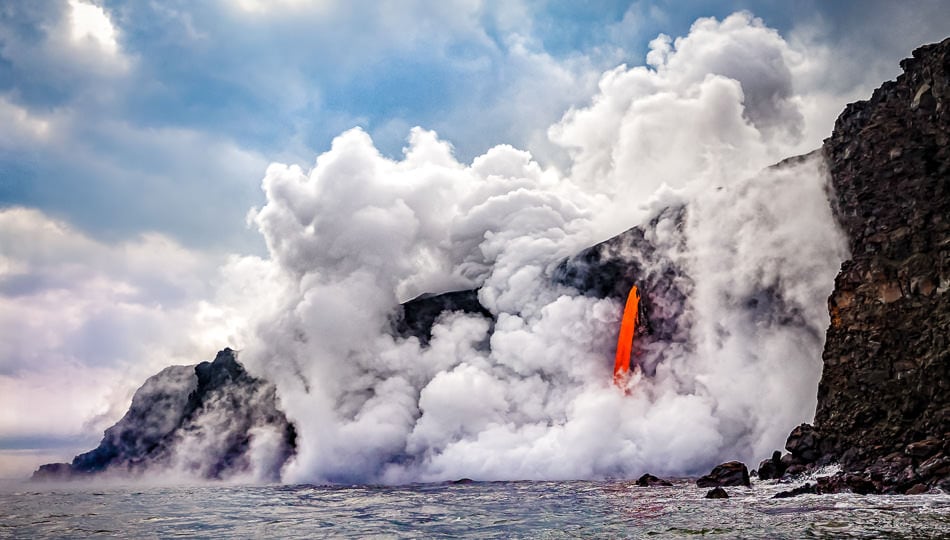 You'll get closer than by foot or air.
Depending on the nature of the lava each day, the United States Geological Service may relocate the viewing areas for both hikers and helicopters. Lava flows that enter sea water produce dangerous hydrochloric acid that can burn skin, eyes, and lungs, so safety restrictions must be closely followed. Wind direction and the movement of the lava dictate how close visitors can get to the flows, but aside from a general perimeter around the flow, boats are less affected by these conditions. This provides a wonderful opportunity to see the flows and the waterfront of the Big Islands southern coast from the safety and comfort of a tour boat.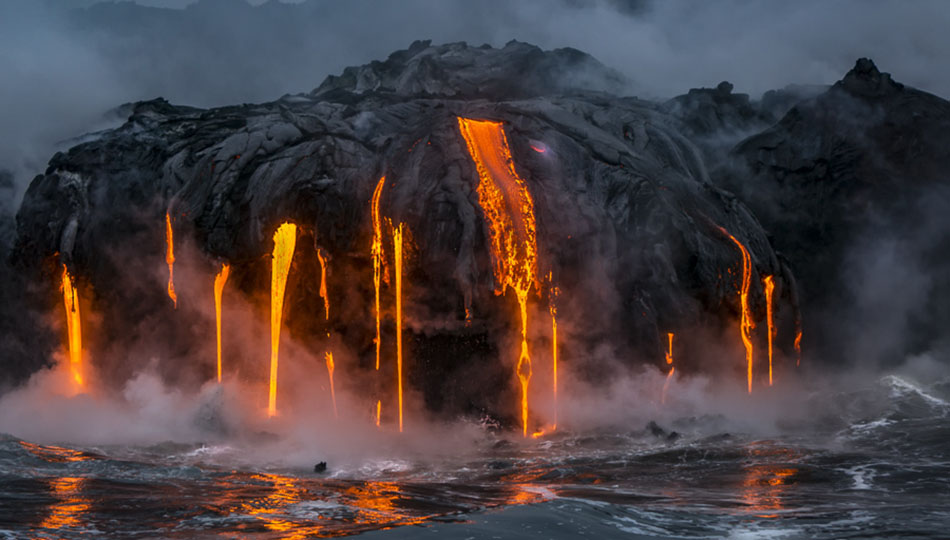 Organized tours provide water and better information.
Most organized, professional tour companies offer complimentary water during the tour, whereas traveling on your own will require some prior planning and preparation. Because the lava fields get extremely hot during the day, the U.S.G.S. recommends each person bring at least a gallon of water, a first aid kit, and comfortable, secure hiking boots. Those who choose to travel via lava boat should ask their tour company what they need to bring. But typically, with proper clothing, sunscreen, and motion sickness medicine if you are susceptible, you should be good to go. Tour guides on these boats are also incredibly knowledgeable about the current flows and the historical changes to the geological landscape in recent years – a perfect source of information for those with inquisitive minds.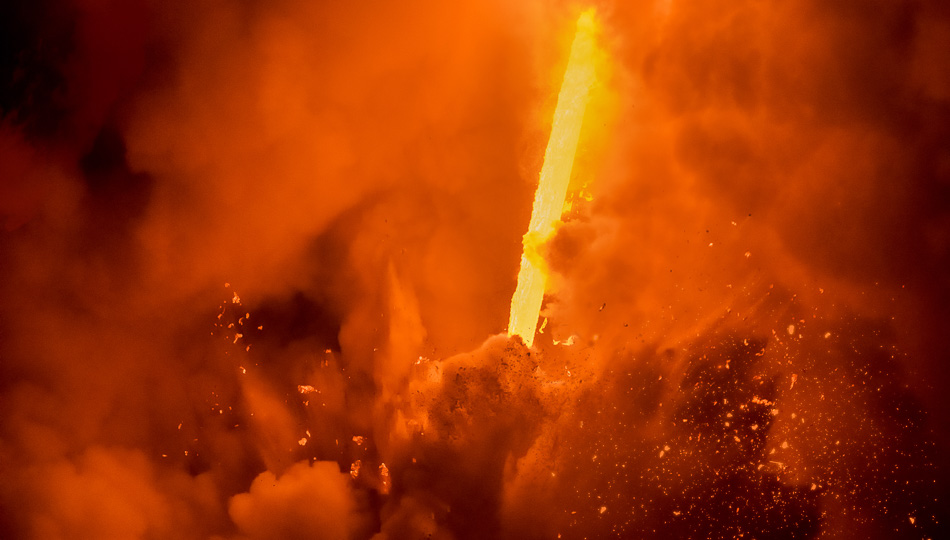 You'll have a quicker and less strenuous trip.
A trek to the lava flows can take up an entire day of vacation. While a trip from the Hilo side is an easier trip, most tourists stay on the Kona side, which can take up to three hours to reach Hawaii Volcanoes National Park and then additional time to hike out to the active lava flows. A guided lava boat tour will ensure you get there quickly, stay long enough to take in the sights, and return you back within a timely fashion. While we love hiking, many people are not as keen on navigating sharp, vast fields of lava rock in the heat and returning in the dark.