2021 Ironman World Championship in St. George Utah
Big Island Guide Travel Guide
2021 Ironman World Championship 
Due to uncertainty over COVID related travel restrictions in Hawaii, the 2021 Ironman World Championship was moved to St. George, Utah and was held on May 7, 2022. 
The Ironman World Championship is considered the ultimate physical, mental, and emotional test of strength, resilience, and endurance in the world. The world's best triathletes gather each year to compete in this challenging and strenuous athletic competition. Qualification for the Ironman World Championship requires placement in other Ironman competitions or Ironman 70.3 races, of which there are around 50 such events worldwide.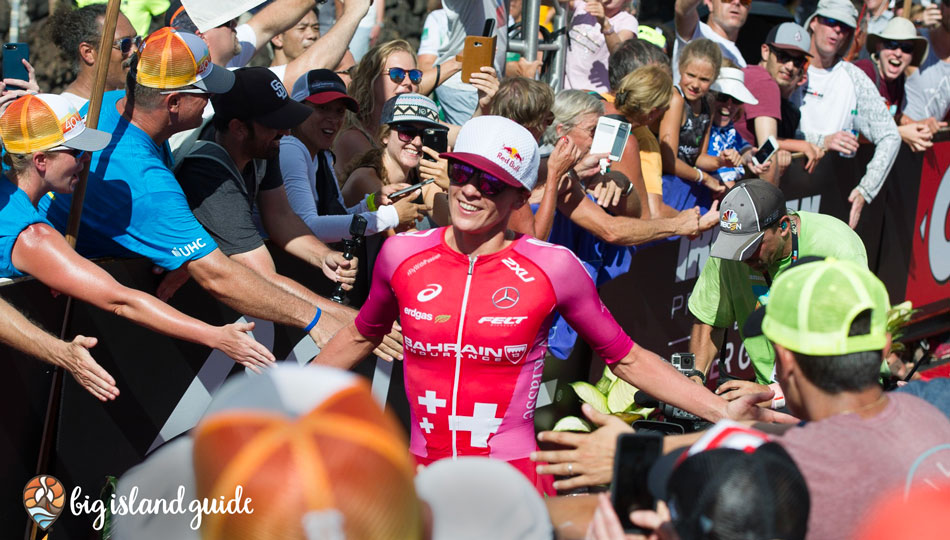 Recent Record Setting Performances
The pro competitors always show up with ambitious goals and while the race location will be different, we suspect this year will be no different. In 2018 athletes claimed 5 new course records, then broke several more in 2019. If you missed the 2019 Ironman World Championship read our recap here.
Ironman World Championship 2021 Results
Pro Men's Results
1. Kristian Blummenfelt of Norway took gold with a time of 7:49:16
2. Lionel Sanders of Canada took silver with a time of 7:54:03
3. Braden Currie of New Zealand took bronze with a time of 7:54:19
4. Chris Leiferman of the United States of America – 7:57:51
5. Florian Angert of Germany – 7:59:35
Pro Women's Results
1. Daniela Ryf of Switzerland took gold with a time of 8:34:59
2. Kat Matthews of Great Britain took silver with a time of 8:43:49
3. Anne Haug of Germany took bronze with a time of 8:47:03
4. Skye Moench of the United States of America – 8:55:21
5. Ruth Astle of Great Britain – 9:00:09