DIY Kealakekua Kayaking
Big Island Guide Travel Guide
DIY Kealakekua Kayaking
While there are plenty of kayak tour companies eager to take you out, there's no reason why a willing and adventurous tourist couldn't rent and enjoy their own self-guided kayak adventures along the Big Island's Kona Coast. At the same time a relaxing and exciting activity the whole family can enjoy, kayaking through the tropical waters in the various protected bays of the Kona Coast provides plenty of opportunity for sightseeing, marine life watching, and access to hard-to-reach areas perfectly suited for snorkeling and enjoying the ocean.
Before you depart, here's what you should know about kayaking on your own along the waters of the Big Island.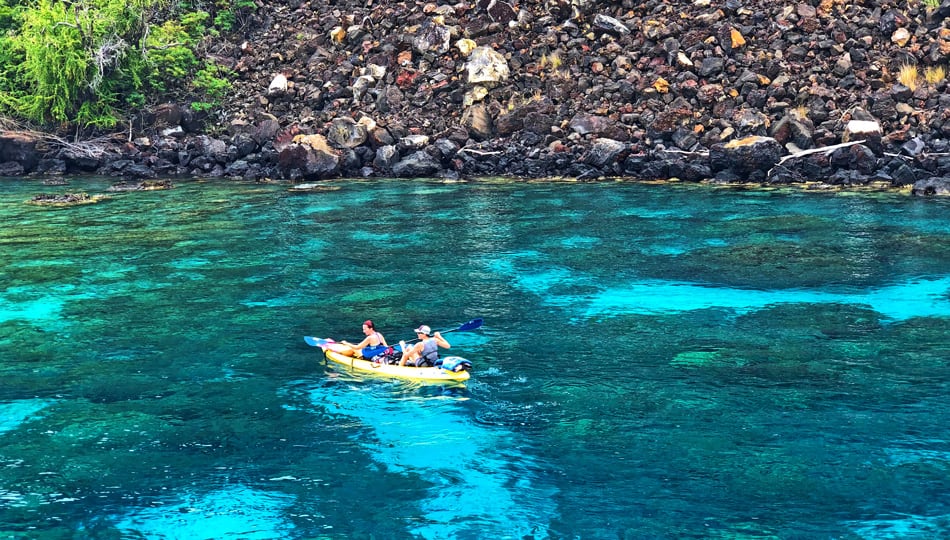 Respect the Land, Respect the Wildlife
Hawaii is famously protective of its natural resources, and that includes the waters, coastlines, and marine life that call Hawaii home. No matter where your kayaking or snorkeling adventures take you, be sure to treat the property, natural life, and people with respect and courtesy.
Creatures like the Hawaiian green sea turtle and Hawaiian spinner dolphin are protected by law and approaching or touching them could bring you a hefty fine. The rule of thumb here: look, don't touch, don't follow or harass the animals, and keep your distance.
Check the Permitting
Not all kayak rental shops include the mandatory state kayaking permit necessary to fully explore the waters off several coastal regions, including the waters surrounding Captain Cook Monument in Kealakekua Bay. Be sure to check with your rental company to make sure the craft you are using is permitted before you depart or you could face an unfortunate fine.
Choose Your Provider Carefully
Whether you decide a guided kayaking experience is better suited for your family or wish to venture out on your own, you'll want to carefully research your rental company before making a decision. Online reviews, testimonials, and available written materials are all important, but asking around with your hotel's concierge or checking the Hawaii Park Service Website for Current Rental & Permit information is one of your best bets here..