Hilo Farmers Markets
Big Island Guide Travel Guide
Overview of Hilo Farmers Markets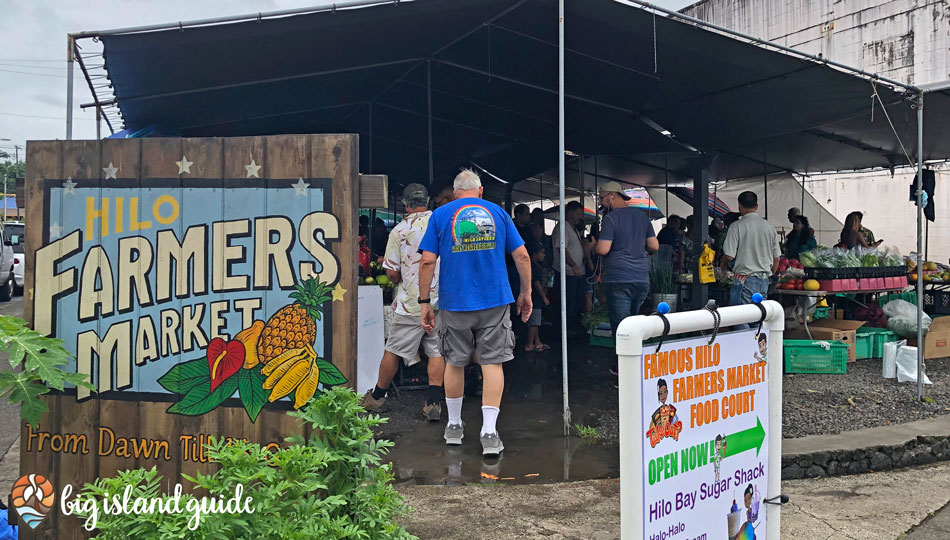 Hilo Farmers Market
Wednesdays and Saturdays 7 am-8 am for Kapuna & 8 am – 2 pm for Everyone
Monday, Tuesday, Thursday, Friday and Sunday 10 am – 2 pm (fewer vendors these days)
Corner of Kamehameha Avenue and Mamo Street
Downtown Hilo, Hawaii
Website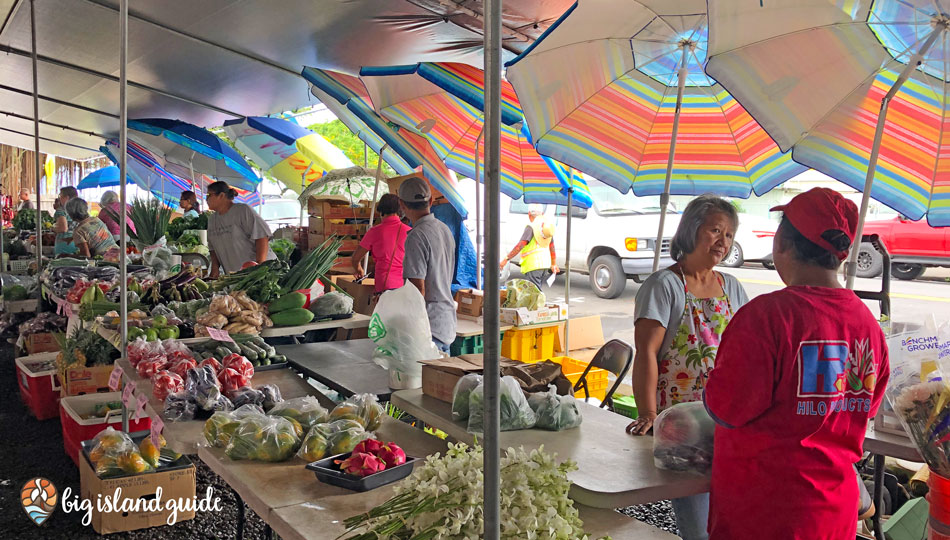 With Hilo being the largest city on the Big Island, the Hilo Farmers Market is an opportunity to experience a vast array of the sights, sounds, smells and tastes of over 200 local farmers and crafters. The history of the market all started in 1988 by Mike Rankin with only 4 vendors at its outset. As time went on, the market gained popularity for its offering of fresh island fruits and vegetables to tropical flowers and plants and hand-made craft items. On Wednesday and Saturday the Hilo Farmers Market is truly a spectacle to behold with hundreds of vendors, artisans and delicious food trucks to try out.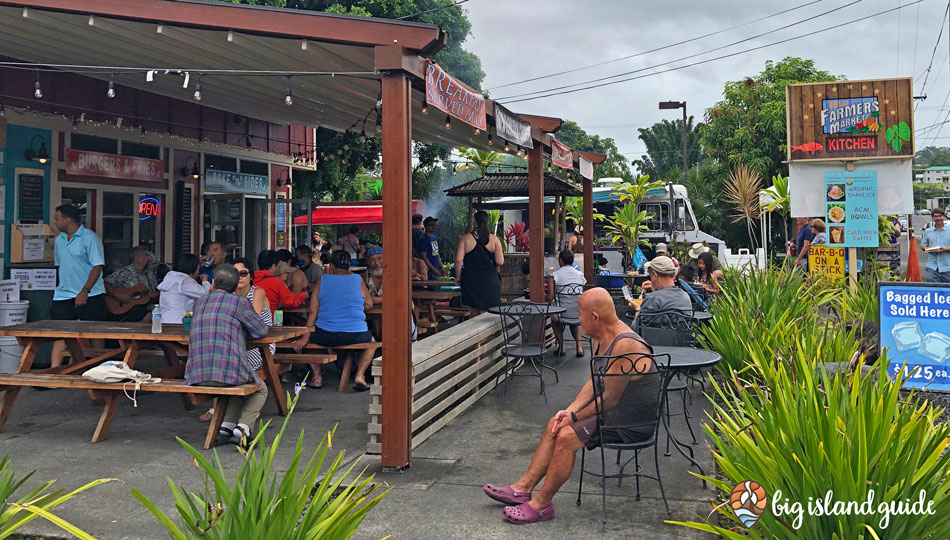 Occupying almost 3 full city blocks, the items sold are direct from the farmer, crafter, and baker to you, at a reasonable price and refundable if defective or spoiled. There is free parking available, an indoor food court with free Wi-Fi, outdoor picnic tables near lunch wagon lane and the farmers' music corral to entertain you while you enjoy the market's many indulgences.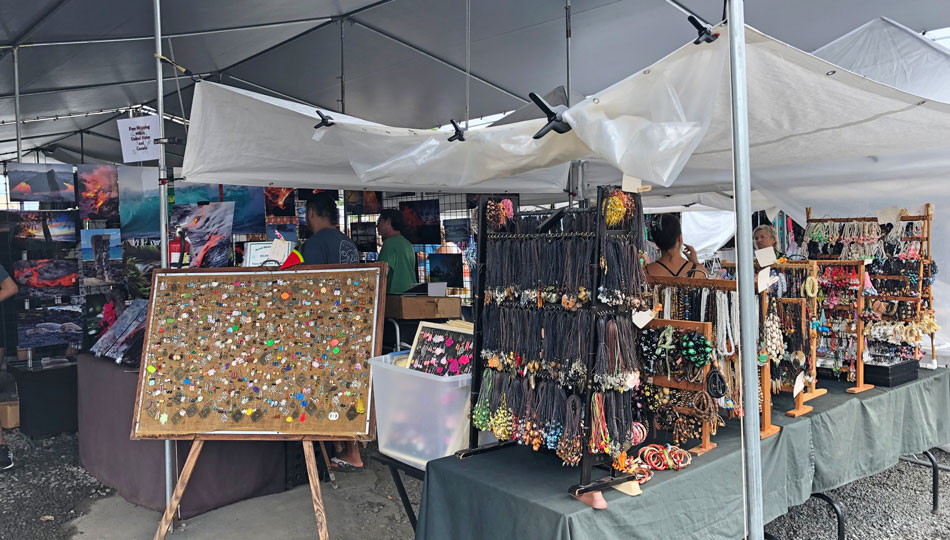 Voted the Best Open Market on the Big Island several times by the Hawaii Tribune-Herald and by Sunset Magazine and Hawaii magazine, the Hilo Farmer's Market has also been featured on the "Discovery Channel", "Epicurious Food Show" and United Airlines Hemispheres magazine.
Kinoole Farmers Market in Hilo
Saturdays 6:30 am to 11 am
1990 Kinoole St
Hilo, Hawaii
Hosted by the Hilo-Hamakua-Kohala County Farm Bureaus the Kinoole Farmers Market started in 2007 and is known as "the other farmers market". Boasting home-made treats such as, layered shortbreads, cake pops and cookies, the market also offers Tai Chi lessons, fresh vegetables, orange/purple sweet potatoes, exotic fruits, grass-fed meats and locally grown Chocolate treats.
This market also has a drawing with nearly 100 chances to win products from one of its 23 vendors. With 'buy fresh, buy local' as its mantra, this mighty, farmers market knows its vendors and is proudly sanctioned, supported and endorsed by the Hawaii Farm Bureau Federation. It's fun to visit this market and not just a trip to the grocery store, it's a trip to the farm and community.
Pana'ewa Farmers Market in Hilo
Saturdays 6am – 10am
363 Railroad Ave (across form the Home Depot parking lot)
Hilo, Hawaii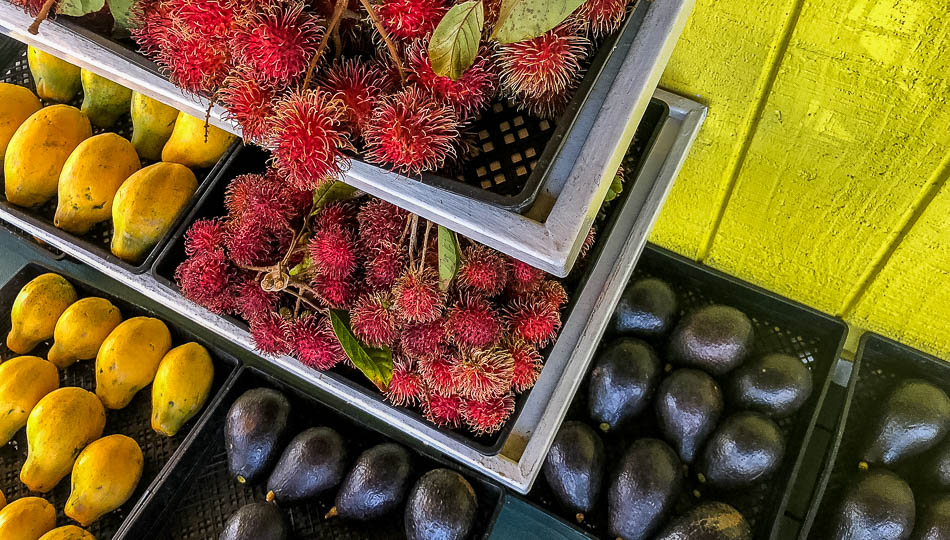 The Pana'ewa Farmers Market is a community based market, sponsored by the Keaukaha Pana'ewa Farmers Association. This Farmers Market is located across from Home Depot on Railroad Ave in Hilo and has up to 35 vendors. The market offers quality local produce such as fruits, vegetables, and Hawaii made products. There is also food and farm demos, community hydroponic farming education, and Hawaiian music performed by local musicians.