Huggo's On The Rocks
Big Island Guide Travel Guide
Overview of Huggo's on the Rocks
Offering an awesome happy hour in a super fun atmosphere, Huggo's On The Rocks is known for their delicious drinks, lively events, great entertainment, friendly service, gorgeous ocean views, and tasty food!
Nightly Entertainment at Huggo's on the Rocks
Ever since they opened in 1998, Huggo's has been a great nightly entertainment spot for the Kailua-Kona area. With exciting entertainment, every single night from 6pm-10pm that includes talented musicians, singers, and hula dancers, Huggo's is enjoyed by locals and visitors alike!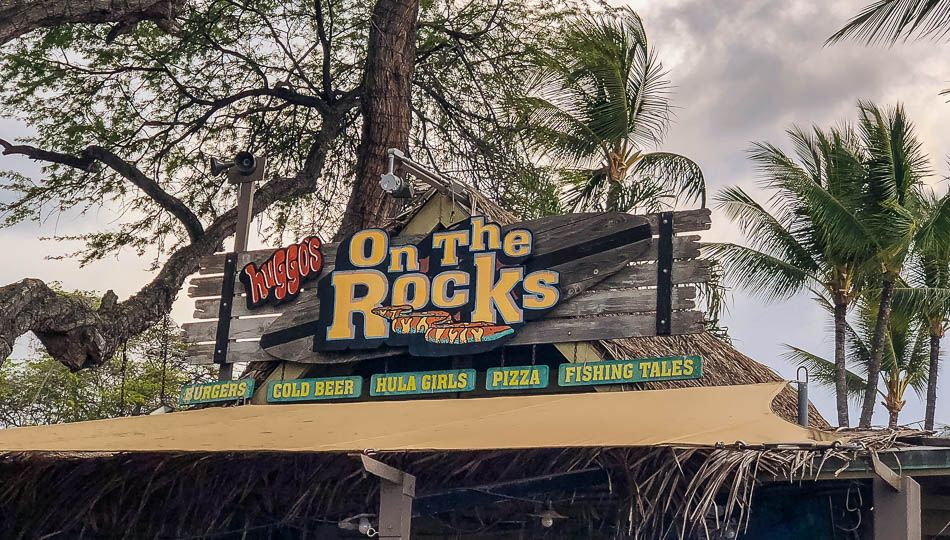 This spot also has a toes in the sand dance floor where you can boogie with your friends and family or learn some hula moves from the talented dancers. They post their monthly entertainment calendar here.
Fun Food and Delicious Tropical Drinks
Prized for their tropical drinks made to perfection and unique menu items that come with an innovative island twist, Huggo's On The Rocks most popular cocktails include the mai tai and pina colada, and some of their best menu items include the fresh fish tacos, the sliders, the fish sandwich, the delicious veggie soup, the burger and chips, and all of their incredible desserts, which include the Kona coffee cheesecake and big island lime pie.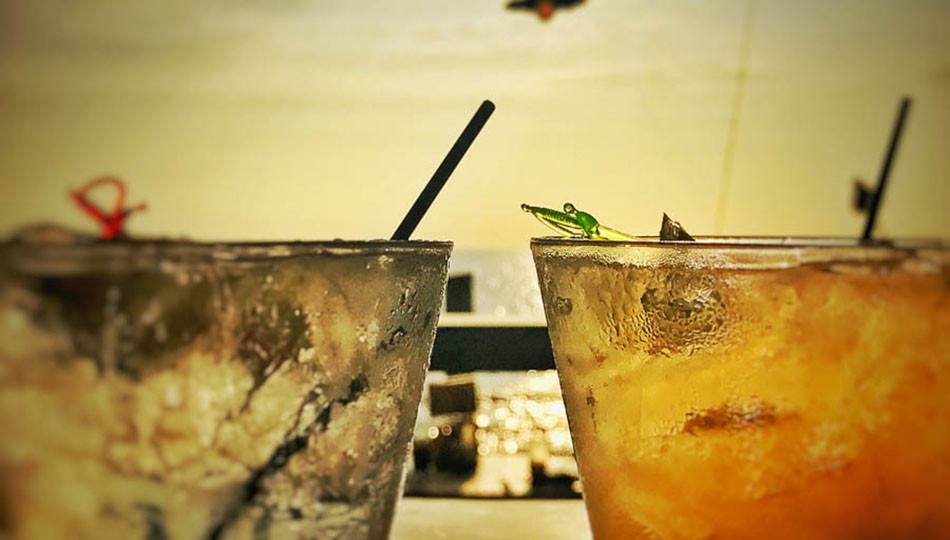 With amazing views situated right on the ocean as well as friendly and courteous service, Huggo's On The Rocks is a fun and welcoming place not to miss for a sunset cocktail, a casual meal, nightly entertainment, events, and more! They do get busy at prime times and they don't accept reservations, so you can grab a cocktail and enjoy the entertainment from the bar area while you wait. If you want something a little more upscale, you can try their sister restaurant Huggo's next door.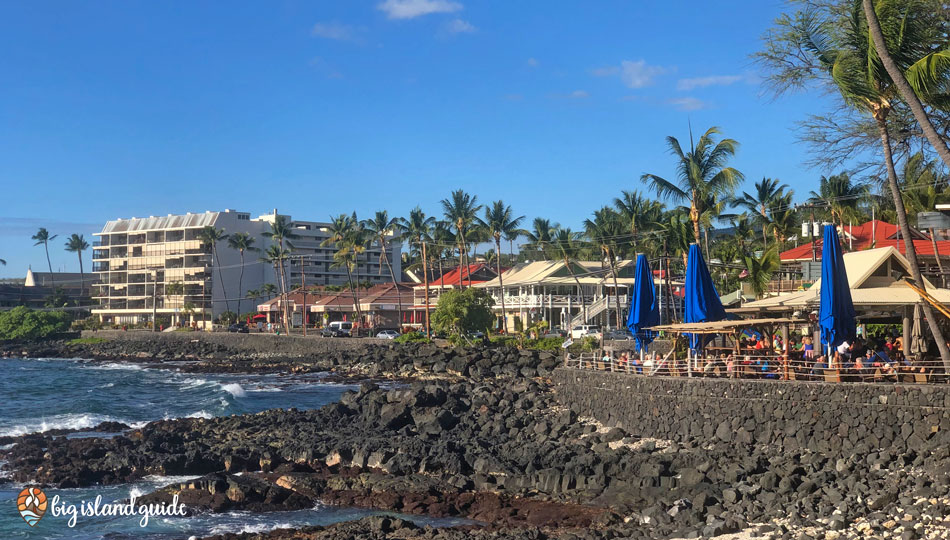 Huggo's on the Rocks Business Hours and Information
Sun-Thurs 11 AM-10 PM
Fri-Sat 11 AM-11 PM
Pricing $$$
Contact
(808) 329-1493
Website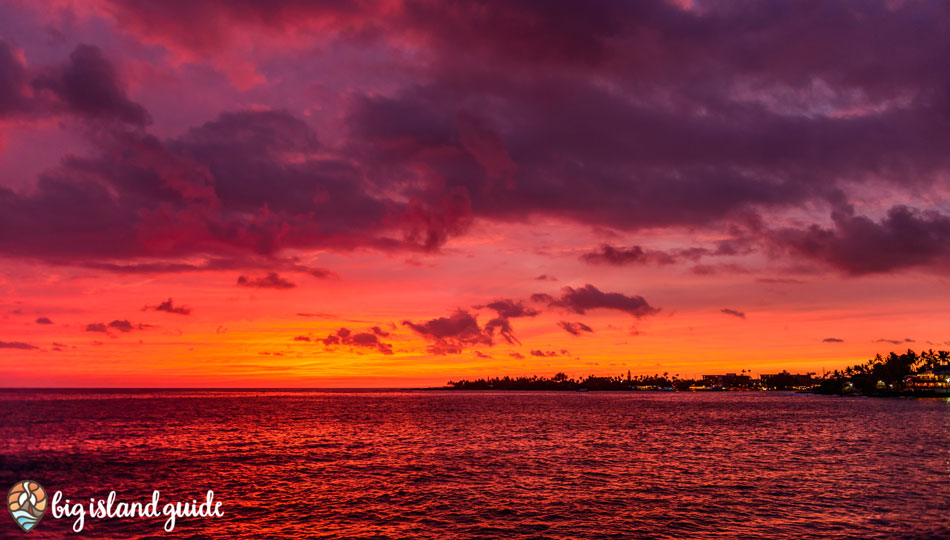 Location and Map
75-5824 Kahakai Rd
Kailua-Kona, HI 96740