The Inn at Kulaniapia Falls
Big Island Guide Travel Guide
The Inn at Kulaniapia Falls Overview
The Inn at Kulaniapia Falls is an experience designed for the fearless adventurer – complete with its access to a private waterfall on the vast 22 acre-wide tropical property. What makes this inn stand out is how it offers adventure sports within the confines of the properties perimeters – including rappelling down the waterfalls.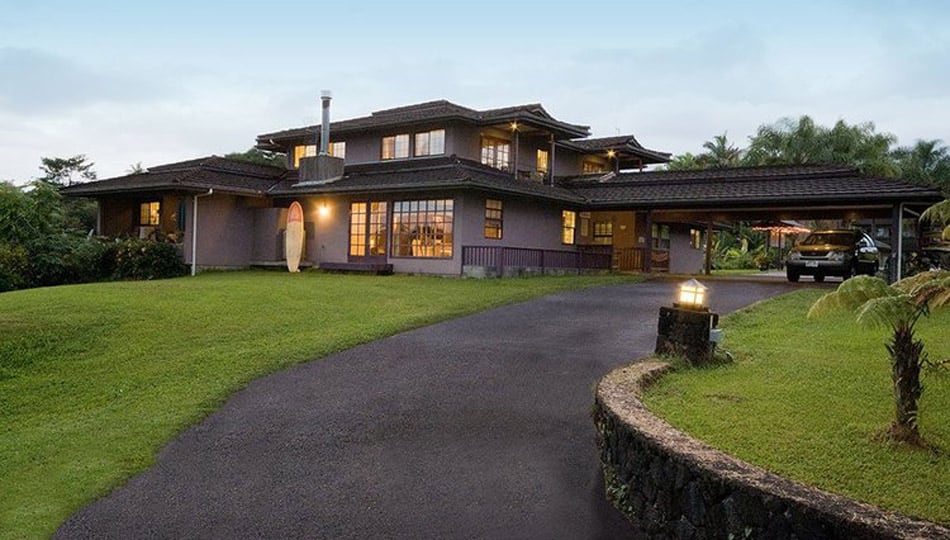 The rooms are situated in buildings built with traditional East Asian aesthetic in mind – such as The Residence or the Jade Cottage. There is also the Pagoda Guest house that features a private kitchenette while the Harmony House has the ultimate view of the waterfalls. The room rate includes a generously portioned breakfast, with locally-sourced fruits and eggs as well as the best Hawaiian coffee. Rooms feature a view of either the city, the falls or the river and the guests get to pick their view at the time of booking.
While most modern amenities are being offered, the rooms are not equipped with air conditioners out of consideration for the environment. The hotel is run on hydro-powered electricity that is generated from the waterfalls.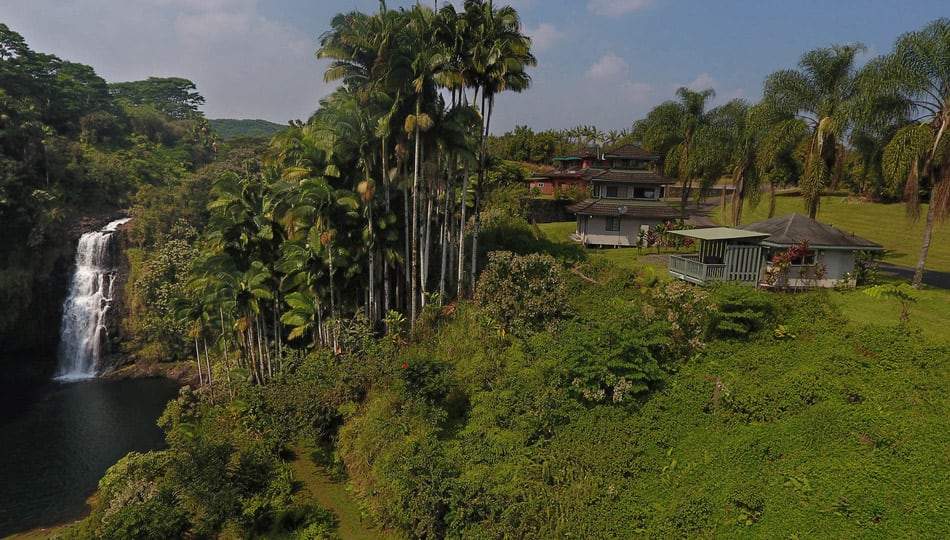 There are trails to explore, both within the property as well as beyond it's boundaries. Hotel guests can also spend time in the bamboo gardens, or choose to swim or kayak at very base of the falls. Other activities include biking and canoeing. Nature's own soundtrack includes the symphony of tropical birds and coqui frogs. The hotel is only 22 miles from Hawaii Volcanoes National Park. There is a gift shop located within the hotel's premises for a quick souvenir shopping spree.
Wedding Services
The Inn is a beautiful location for a smaller wedding, and the private waterfall makes for some spectacular wedding photos.
Highlights
Private access to one of the Big Island's most iconic waterfalls and natural features
Centrally located and perfect for an outdoor Hawaiian adventure vacation
Comfortable accommodations in private, rustic rooms
Amenities
Wireless Internet
Business center
Event and meeting space
Gift shop
Dining
Fresh daily breakfast
Nearby restaurants
Contact
(808) 935-6789
Inn at Kulaniapia Falls Location and Map
100 Kulaniapia Dr
Hilo, HI 96721