Volcano Mountain Retreat
Big Island Guide Travel Guide
Volcano Mountain Retreat Overview
Nestled deep within Fern acres, the Volcano Mountain Retreat's bungalows sit at the foothills of Kilauea Volcano. There are number activities to take part in while at the retreat, from hiking, stargazing, to getting a tan at the beach – the choice is yours! What makes this particular hotel different from others in Volcano, Hawaii is that it is ultra relaxing because it is an adult-only resort.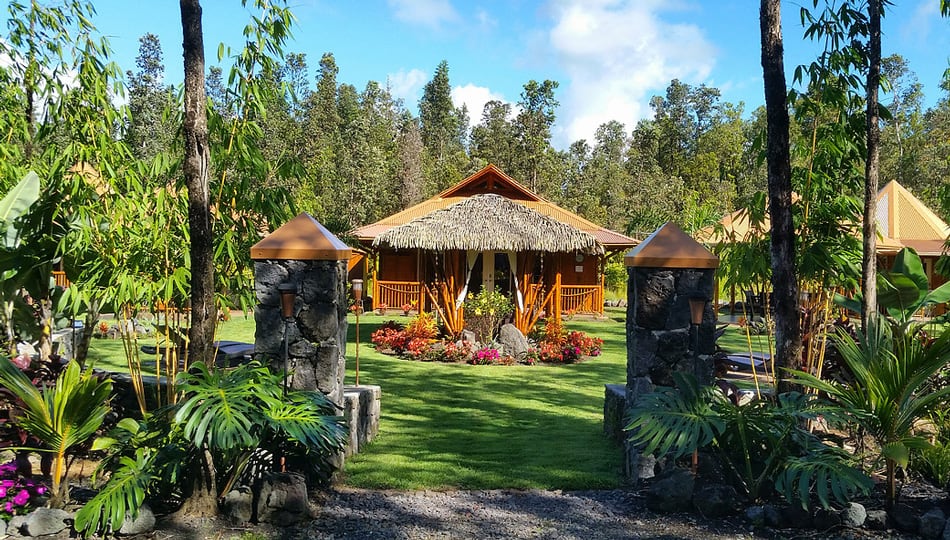 The owners make an effort to ensure visitors have every comfort and accommodation and that there are no late or hidden fees at Volcano Mountain Retreat, even if you need to check-in early or check-out late.
Each bungalow is outfitted with richly woven fabrics inspired by Polynesian arts and culture, while the focus on sustainable construction has resulted the outside being entirely constructed of locally sourced bamboo. There is also a private bath, a fireplace and refrigerator for every bungalow.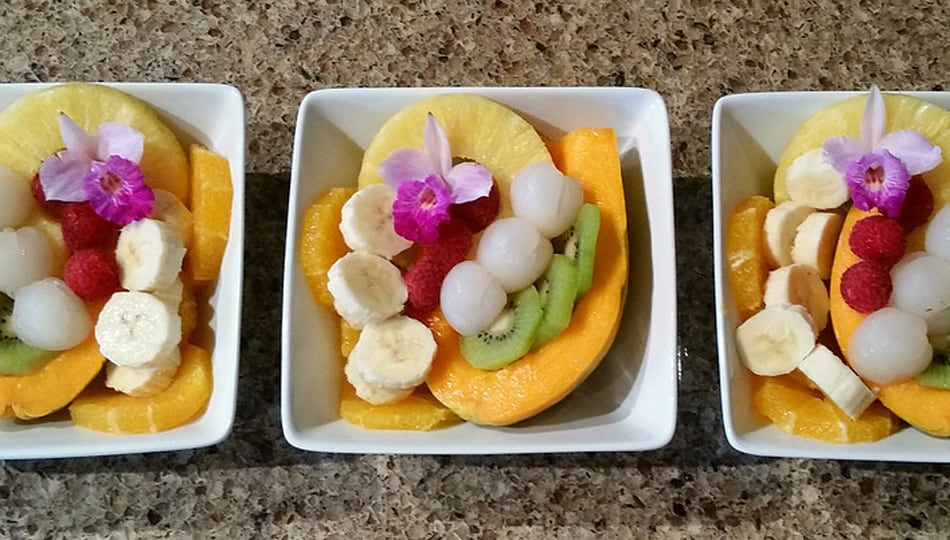 Every room comes with free Wifi, porches with privacy screens, a flat screen TV, and a lounge area. The room also contains fluffy bathrobes and slippers, a complimentary morning coffee service, beach chairs with umbrellas – the little details to make the stay the bungalows as relaxing and refreshing as possible. Delivering on their promise of personalized service, a tropical breakfast is offered in the room but there is an on-site restaurant as well as a spa for the guests venturing out of their cocoons. There are bicycles available for cycling enthusiasts as well. This retreat offers four extremely luxurious bungalows for their visitors.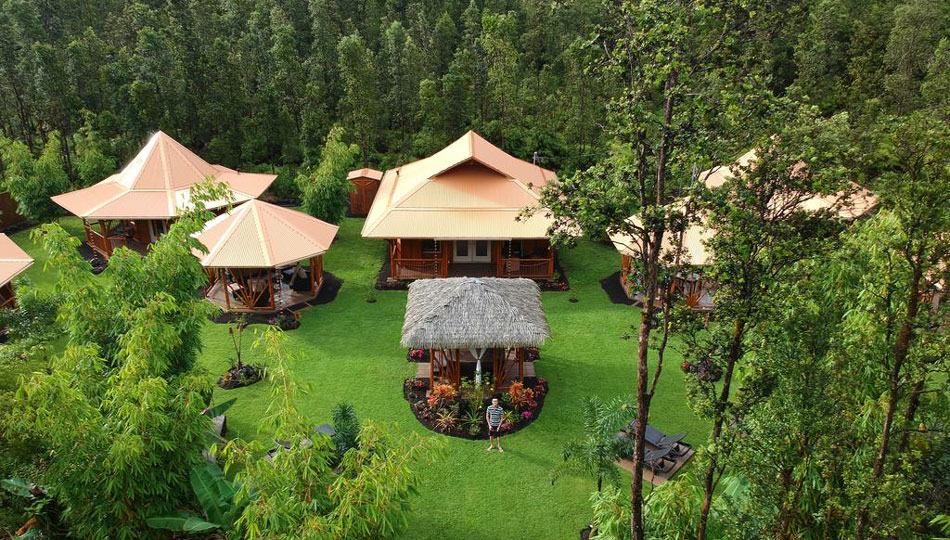 If you are planning a trip to the volcano, schedule a couple of nights at the Volcano Mountain Retreat to experience a serene rain forest getaway; Mountain View is only 15 miles away from Hilo Airport.
Highlights
Well-equipped and quiet, this adults-only B&B offers serene relaxation
Beautiful amenities and luxurious comfort perfect for a romantic outing
Close to Hilo, Volcanoes National Park and plenty of outdoor attractions
Great for Couples and is LGBTQ+ Friendly
Amenities
Wireless Internet
Free parking
Fresh breakfast daily
Non smoking
Family rooms
Bar/lounge
Contact
(808) 987-5498
Website
Location & Map
11-2888 Hibiscus Street
Mountain View, HI 96771