Kamakahonu Beach (King Kam Beach)
Big Island Guide Travel Guide
Kamakahonu Beach Overview
Sheltered by dense rocks on one side and the Kailua Pier on the other, Kamakahonu Beach is a small white sand beach, bordered by the well-manicured lawns of the nearby resort. This is a small and popular public beach within the heart of historic Kailua Village behind the Courtyard Marriott King Kamehameha Kona Beach Hotel. It is also known as King Kam Beach because of it's proximity to the hotel.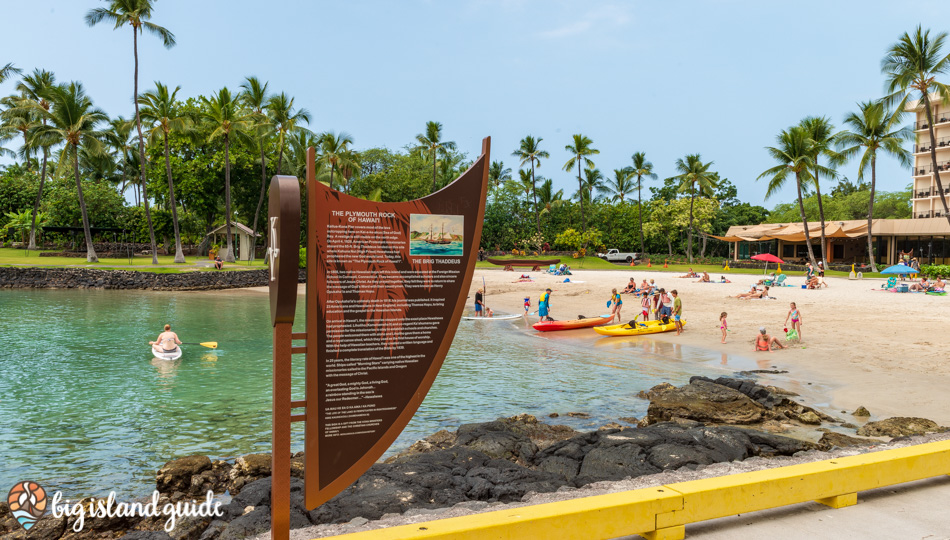 With calm waters and tranquil conditions, this beachfront lagoon alongside Kailua Bay is a popular destination for families. It's great for those seeking a spot for beginner snorkelers, swimming, or launching a kayak or paddle board. Kamakahonu translates into "the turtle eye" in Hawaiian, monikered from a rock, shaped like a turtle located under Kailua Pier. Locals often refer to it as a "keiki" beach, or children's beach as the protected waters makes for easier swimming conditions.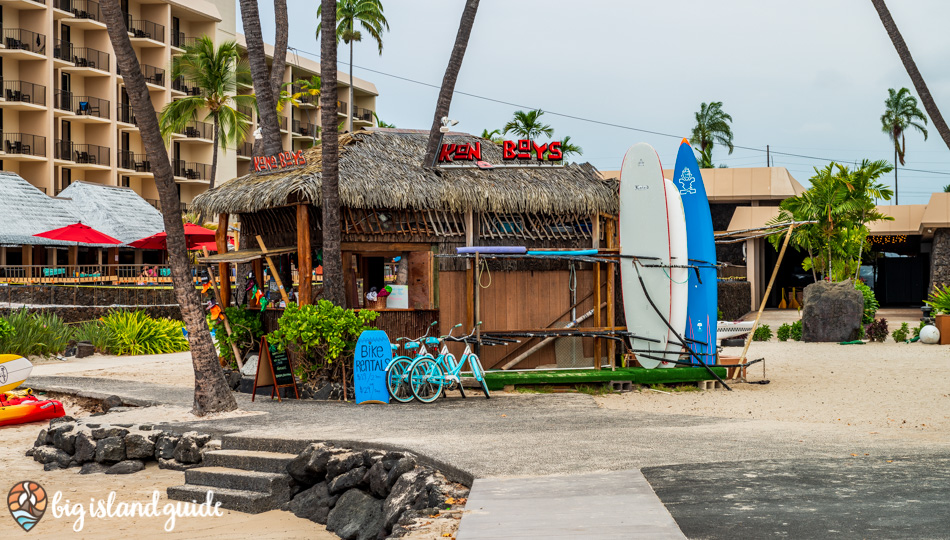 Kamakahonu Beach Activities
Kamakahonu Beach is popular for water activities supported by Kona Boys on-site beach rental shack with various other vendors spread around the pier for a variety of Big Island Tours. The tranquil water of the cove makes this one of the better beaches in Kona to learn stand-up paddleboarding.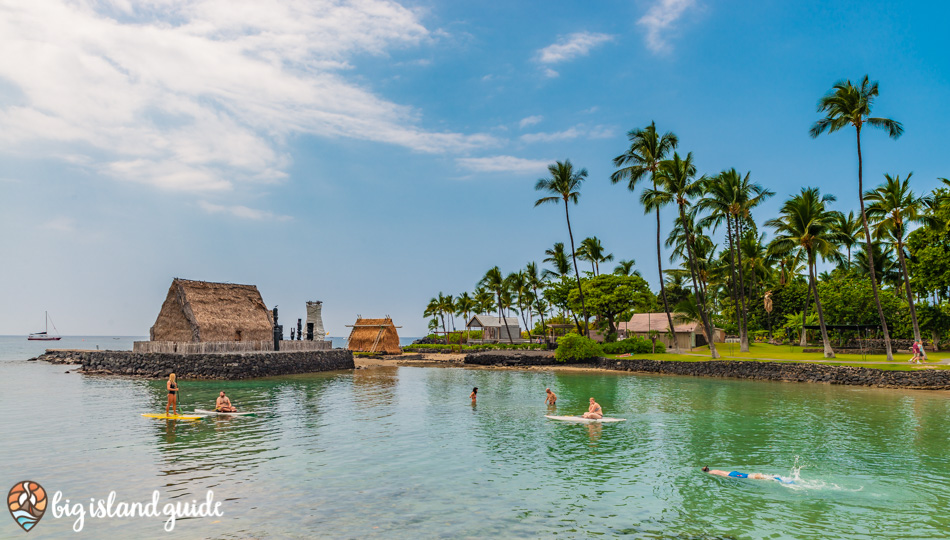 After you feel comfortable with the basics in King Kam's calm inner lagoon, you can hone your paddle board skills farther out into Kailua Bay. Paddleboard lessons and rentals are available near Kamakahonu Beach as well as kayaks and surf equipment.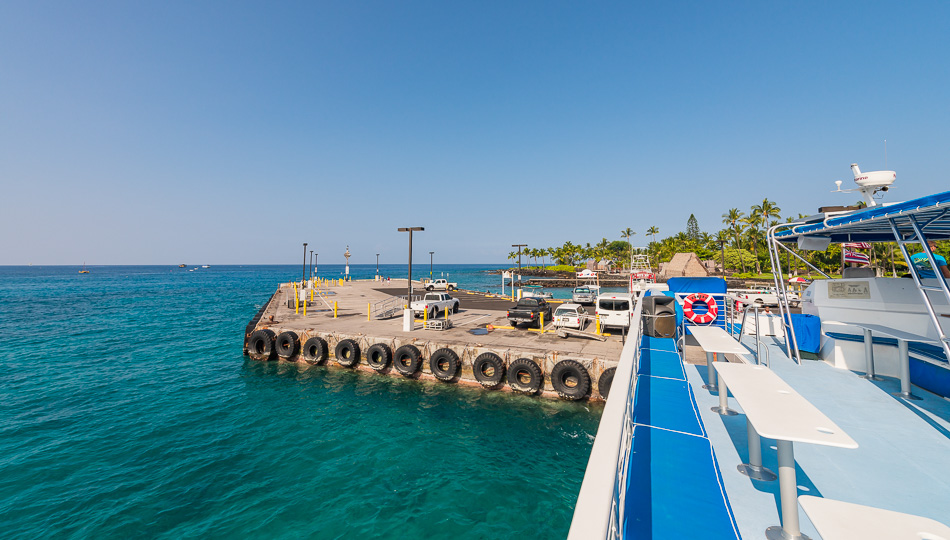 Nearby Activities
Off the Kailua Pier, there are also some good fishing spots for your "catch of the day" as well as parasailing, dive tours, pleasure cruises and even underwater submarine tours. It's convenient setting also puts you close to great Kona shopping and Kona restaurants.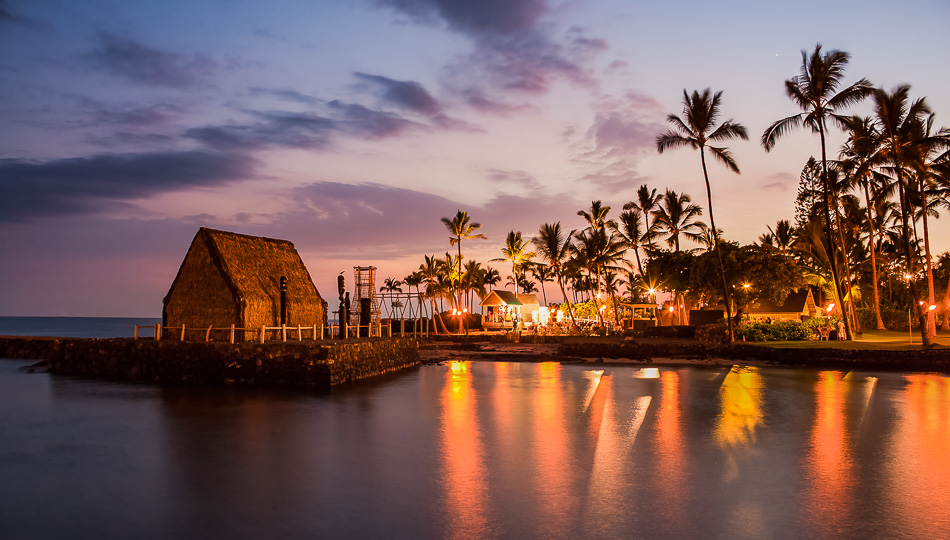 Kamakahonu Beach Historical and Cultural Information
Aside from the many water activities available at Kamakahonu Beach (King Kam), there's an opportunity for cultural exploration nearby. Once inhabited by King Kamehameha the Great who lived here from 1812 until his death in 1819, this cultural site offers a glimpse into the life of Hawaii's royal figure. Here you will see historic buildings where the King held office and his personal temple the Ahuena Heiau sitting offshore.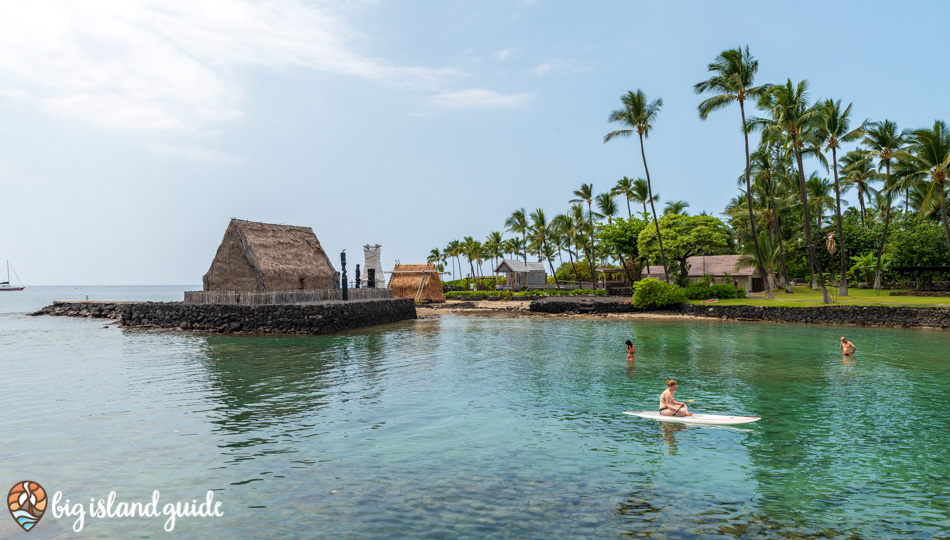 On the register of National Historic Landmarks as one of Hawaii's most important historic sites. The Ahuena Heiau temple was dedicated to Lono, god of peace, agriculture, and prosperity where members of Kamehameha's council frequently met with him for ritual ceremonies.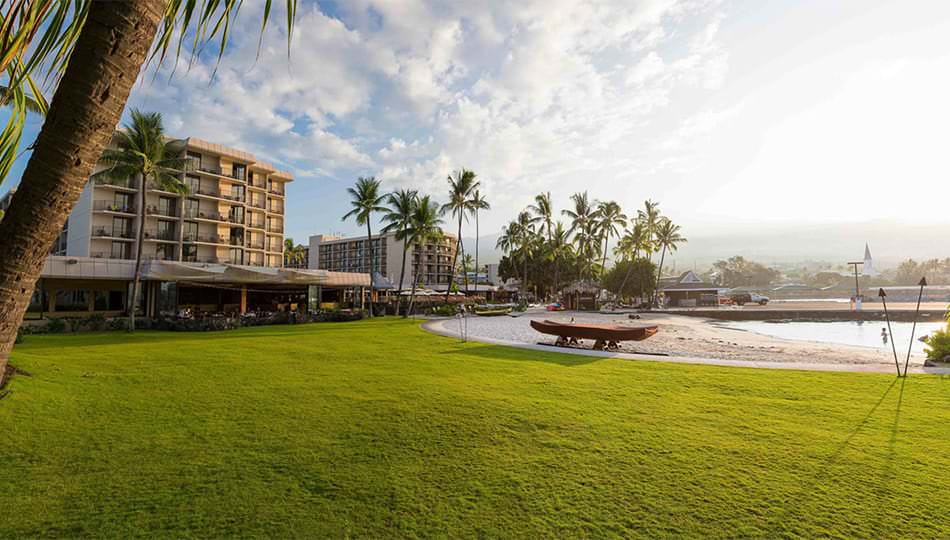 After enjoying a day in the sun at Kamakahonu Beach (King Kam) you can also walk to several other nearby cultural sites, and if it happens to be on the third Sunday of the month, take in Kokua Kailua, a village stroll with local artisans, food trucks and even free entertainment at Hulihe'e Palace starting at 4pm.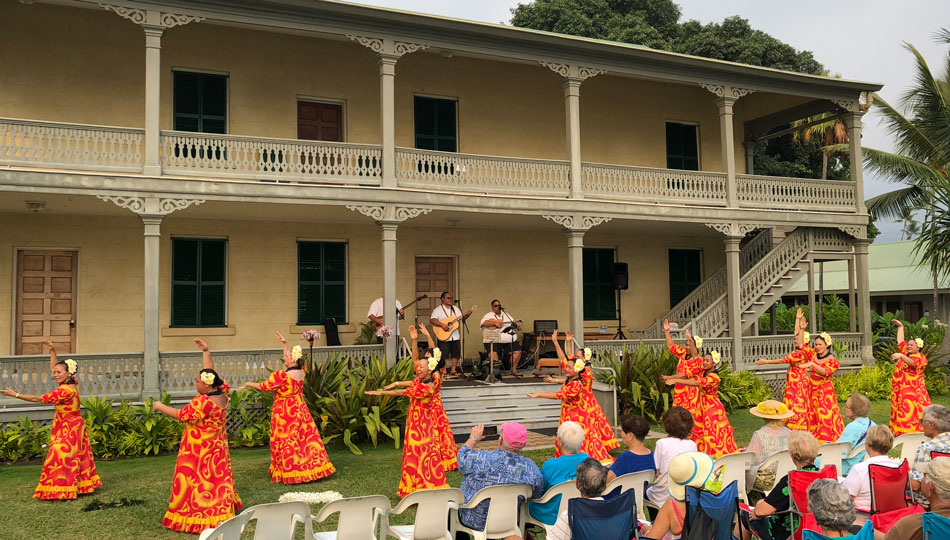 Kamakahonu Beach Information
Beach Hours
Daily 6 AM-11 PM
Beach Amenities
Restrooms
Outdoor Showers
Picnic Area
Beach Shack for Gear Rentals
Close to Restaurants and Shops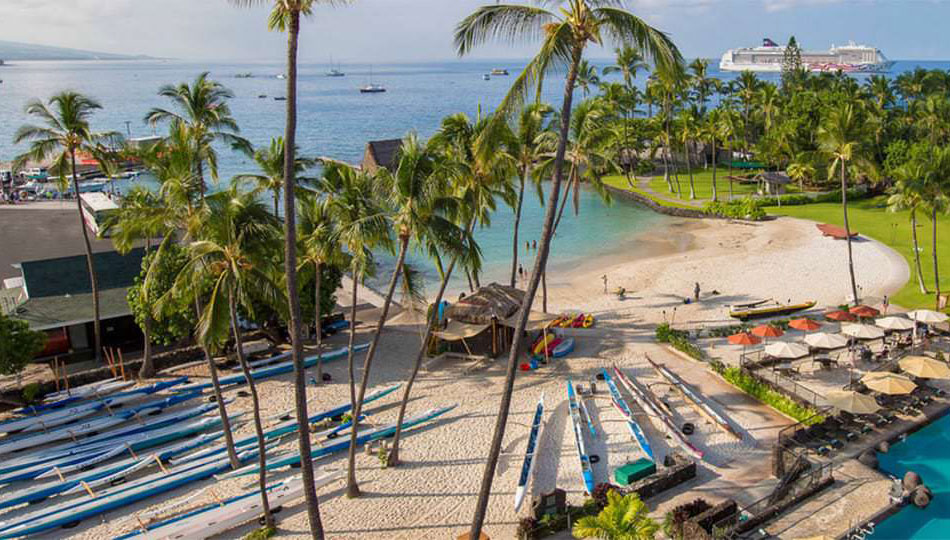 Kamakahonu Beach Location and Map
75-5660 Palani Rd
Kailua-Kona, HI 96740-3612