Panaewa Rainforest Zoo and Garden
Big Island Guide Travel Guide
Panaewa Rainforest Zoo and Garden Overview
The Panaewa Rainforest Zoo and Garden is flora and fauna at its best, with a 12-acre zoo and garden home to over 80 different animal species such as: (Spike) the Giant Anteater, American Alligators (Lilo and Stitch) and two Bengal Tigers: a white tiger (Tzatziki) and an orange tiger (Sriracha).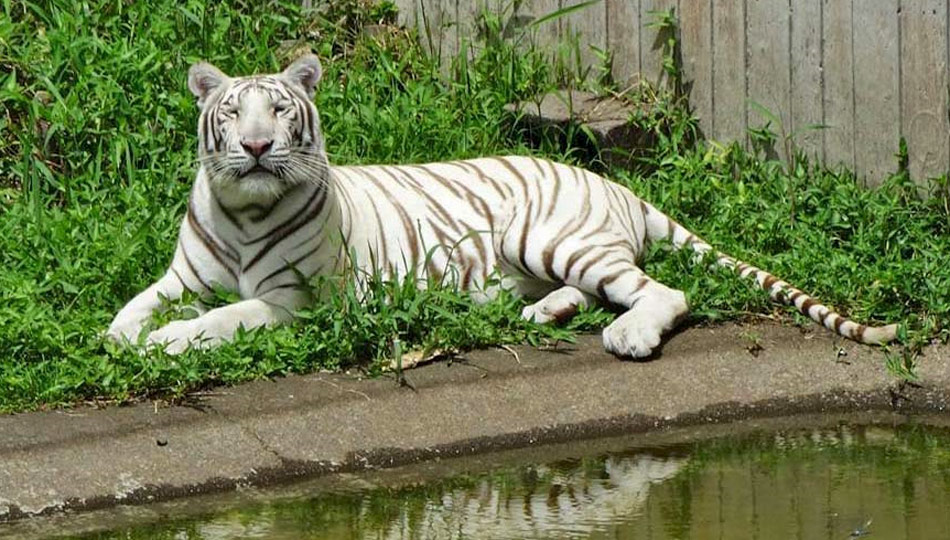 The zoo opened in 1978 and is celebrated as the only naturally, occurring tropical rainforest zoo in the United States. Like many of the other Big Island Botanical Gardens, it is located in a humid, tropical continuously wet climate. It contains exhibits that are designed to utilize and fit with the native vegetation of the Forest Reserve. This area is at an elevation of around 380 feet and gets over 125 inches of rain a year.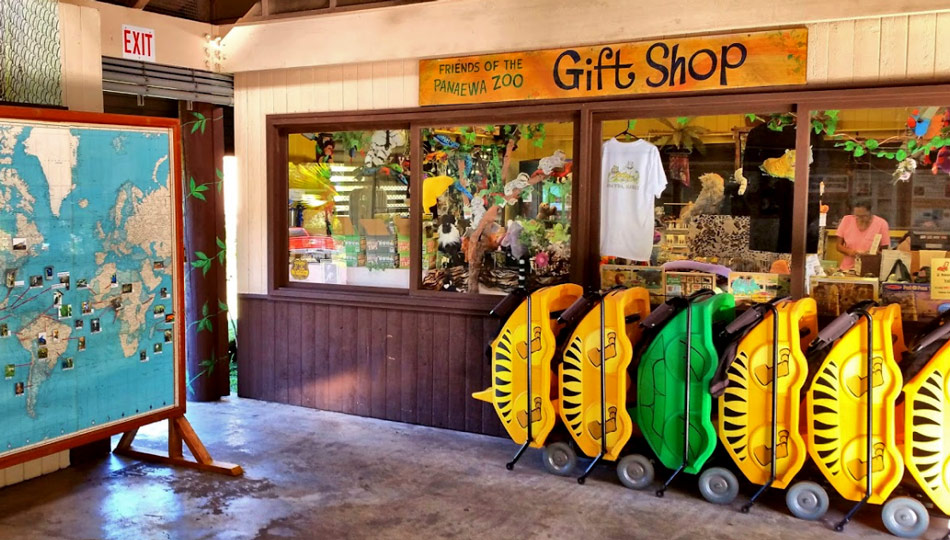 The paved paths feature a lush tropical landscape of trees and exotic plants and lead the way to viewing areas for the zoo animals. The zoo also has Discovery Forests full of native plants and an Agro-Forest with edible plants, great for learning about the local plants. At the pond you can see water hyacinth, mosaic plants and water lilies.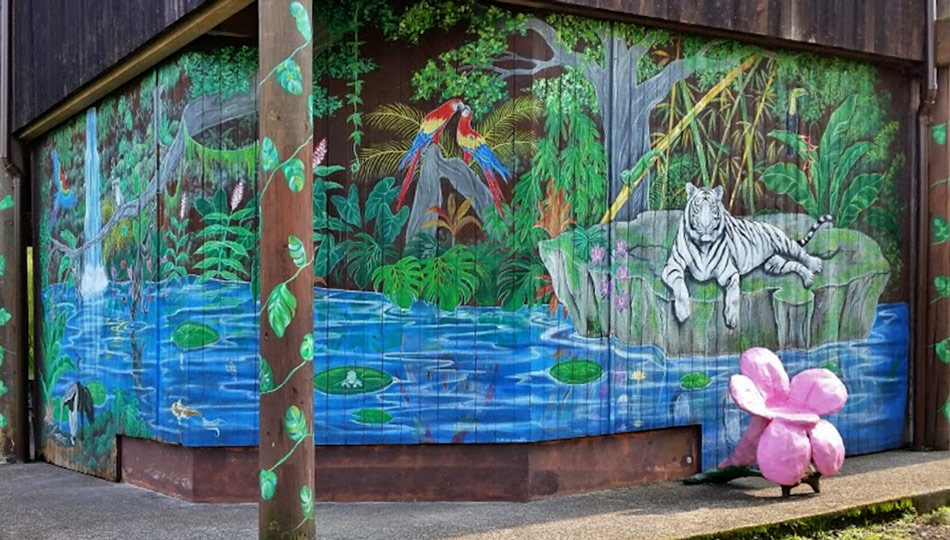 Managed by the Hawaii County Department of Parks and Recreation, the Pana'ewa Rainforest Zoo and Gardens is a great excursion for the entire family. There is a petting zoo open every Saturday from 1:30 p.m. – 2:30 p.m., and a playground for children to enjoy. Admission is free and your generous donations go to support the zoo grounds, animals and plants.
Climate Zone
Humid, Tropical Continuously Wet (Af)
Global Comparable Climates: Ratnapura, Sri Lanka, West Palm Beach Florida
Panaewa Rainforest Zoo and Garden Hours and Contact Info
Hours
Open Daily 10am – 3pm
Contact Information
(808) 959-7224
Website
Panaewa Rainforest Zoo and Garden Map and Address
800 Stainback Hwy
Hilo, HI 96720