Polynesian Voyaging and Wayfinding
Big Island Guide Travel Guide
Polynesian Voyaging and Wayfinding Overview
Wayfinding is the process of orienting and traveling from place to place. Navigating is a more specific form of wayfinding that implies precise knowledge of where you are and where you are going. The early Polynesian voyagers were some of the best wayfinders in history. They were able to find their way across vast reaches of the Pacific ocean basin navigating by the sun, stars, and other natural cues.
Stargazing is a significant part of Hawaii's history and an important cultural touchstone. Specific stars are visible at different times of the year or in different locations. Stars travel east to west in a particular line, and by tracking the movement of the stars, voyagers can determine their approximate location with a high level of accuracy. This ability to travel vast expanses of ocean, led by the stars, is how the first Polynesian voyagers were able to reach Hawaii.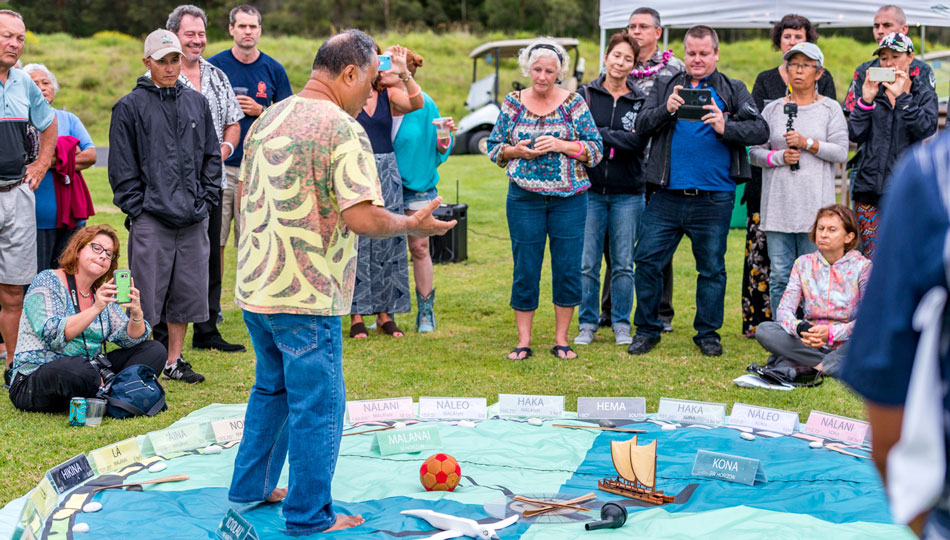 The Polynesian Wayfinding Method
I had the pleasure of hearing Chad Kālepa Baybayan, Master Navigator and captain of Hokualak'i, a 58-foot sailing canoe speak at a 2019 stargazing event. He had recently completed Malaama Honua Worldwide Voyage, the epic around the world journey of the double-hulled sailing canoe, Hōkūleʻa.
Kālepa teaches the traditional Polynesian pacific deep sea voyaging and oceanic wayfinding method to visitors, school groups and those visiting the ʻImiloa Astronomy Center where he served as the Navigator in Residence. This indigenous system of orientation and navigation at sea is an elegant art and is being shared with an obvious passion for restoring Hawaii's wayfinding history. It involves using the Hawaiian Star Compass which divides the horizon into 32 houses that are used with knowledge of the location of where stars rise and set to allow seafarers to find their direction.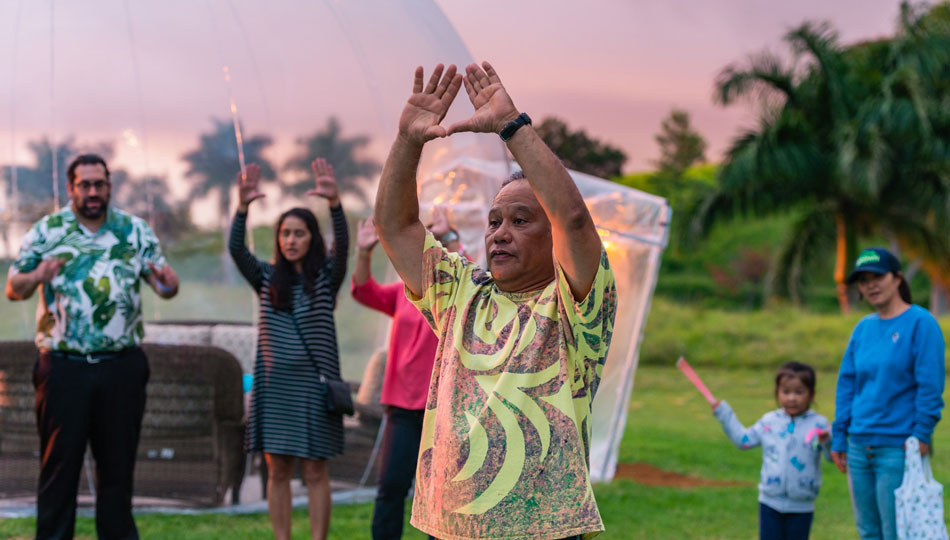 Polynesian Voyaging Society
This incredible organization is dedicated to perpetuating the art and science of traditional Polynesian voyaging. Their members embody the spirit of exploration and pride themselves on inspiring others through educational programs and caring for their natural and cultural environments. The group currently crews two sailing canoes, the 72ft Hikianalia and the 62ft Hōkūleʻa. Find out more about them at their website.