A Quick Guide to Big Island Farmers Markets
Big Island Guide Travel Guide
Overview of Big Island Farmers Markets
An agricultural wonderland, the Big Island farmers markets are the perfect locale for browsing and investigating the local produce and handmade goods. From edible treats to artistic delights of every size, scale, and type, you're sure to find something memorable and unique throughout the following regions' community farmers markets.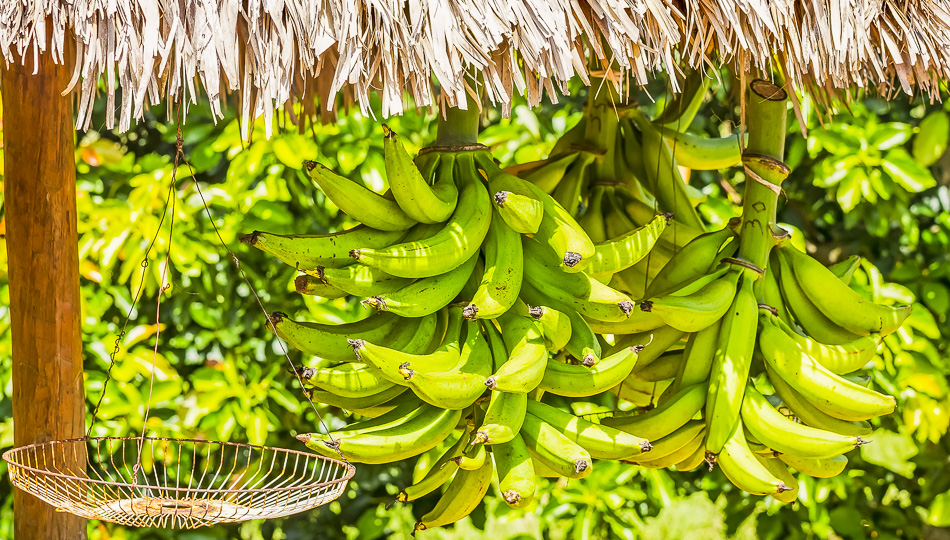 Hilo Farmers Market
Wednesdays and Saturdays 7 am-8 am for Kapuna & 8 am – 2 pm for Everyone
Monday, Tuesday, Thursday, Friday and Sunday 10 am – 2 pm (fewer vendors these days)
Mamo St and Kamehameha Ave
Hilo, HI 96721
One of the largest Big Island farmers markets, the Hilo Farmers Market is also the most easily accessible, with operating hours 7 days per week. As many as 200 local farmers and artisan craftspeople join in to share their work and efforts, but the market is also an incredible place to eat fresh, unique Hawaiian dishes for great prices.
Kinoole Farmers Market
Saturdays 6:30 am to 11 am
1990 Kinoole St
Hilo, Hawaii
With 'buy fresh, buy local' as its mantra, this farmers market knows its vendors and is proudly sanctioned, supported and endorsed by the Hawaii Farm Bureau Federation.
Pana'ewa Farmers Market
Saturdays 6 am – 10 am
363 Railroad Ave (across form the Home Depot parking lot)
Hilo, Hawaii
The market has quality local produce and Hawaii-made products. They also offer food and farm demos, and community hydroponic farming education.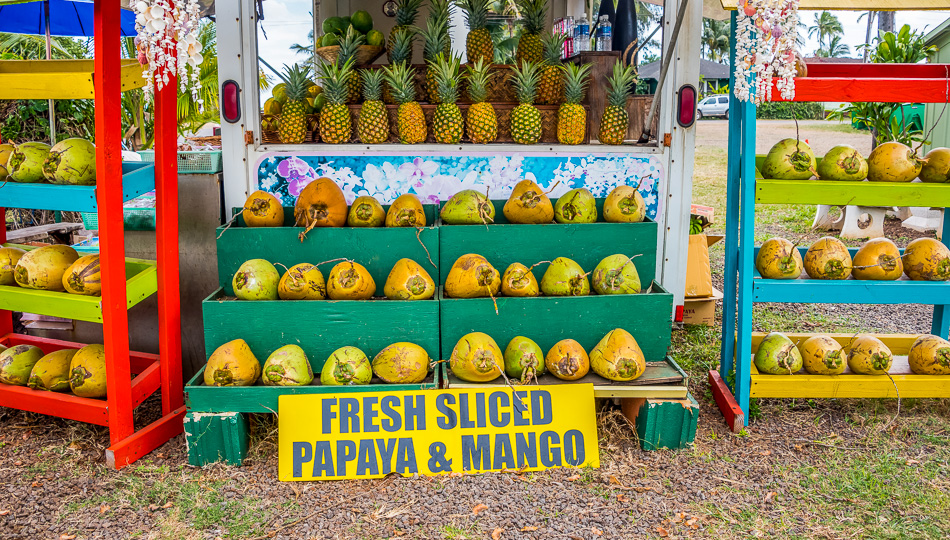 Waimea Town Market
Saturdays 7:30 am – Noon
65-1224 Lindsey Rd
Waimea, HI 96743
Held every Saturday on the grounds of Parker School, this is one of the newer Big Island farmers markets, and by shopping here you support the school.
Waimea Homestead Farmers Market
Saturdays 7 am – Noon
67-1229 Mamalahoa Highway
Kamuela HI 96743
The focus of the market is fresh locally grown produce, and value-added food items. A limited amount of craft vendors are allowed. Local families sell flowers, fresh vegetables and fruits, goat cheese, personal care products, baked goods and treats and lots of hot food options.
Kamuela Farmers Market
Saturdays 7:30 am – 1 pm
67-1319 Pukalani Road
Kamuela HI 96743
Taking place at the historic Pukalani Stables on famous Parker Ranch, this market has a wonderful array of produce, botanicals, meats, salts, soaps, baked goods, artisan goods and live music and delicious food vendors.
Waimea Midweek Farmers Market
Wednesdays 9 am – 4 pm
67-1319 Pukalani Road
Kamuela, HI 96743
A Midweek Farmers Market at the historic Pukalani Stables, this unique farmers market, showcases local produce and meats, artisanal foods, and local talented artists sharing the beauty of Hawaii in their work.
Kings' Shops Farmers Market
Tuesdays 9:00 am – 2:30 pm
250 Waikoloa Beach Drive
Kohala Coast, HI 96743
The market features locally grown fruits and vegetables along with homemade jams and jellies, macadamia nuts, breads and pastries as well as live entertainment and craft demonstrations.
Hawi Farmers Market
Saturdays 8 am – 12:30 pm
55-514 Hawi Rd, Hawi HI 96719
Visitors can explore a multitude of Hawaiian-grown produce, products, and handmade goods. You'll find organic, plump fruits and vegetables, fresh-caught seafood, eggs, butter, honey, food trucks, and so much more.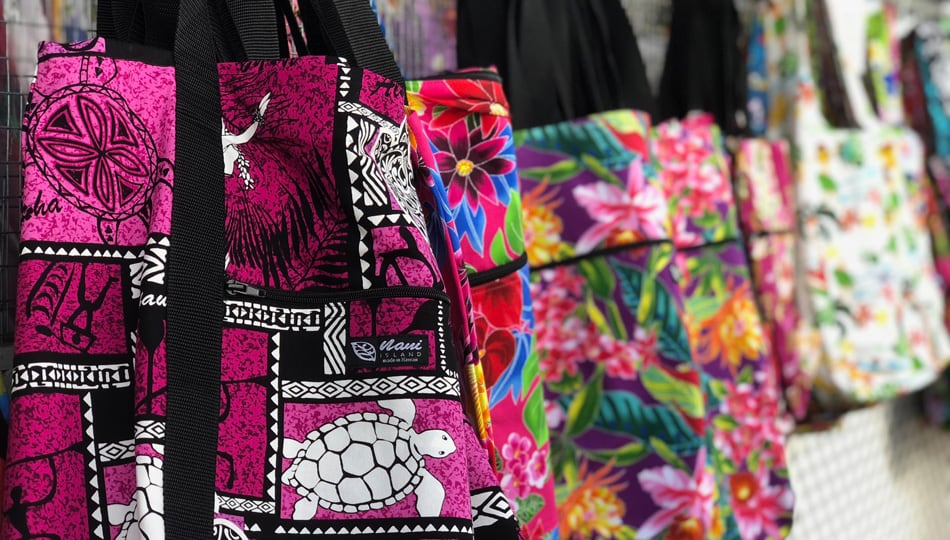 Maku'u Farmer's Market
Sundays 7:30 am – Noon
15-2131 Keaau-Pahoa Rd
Pāhoa, HI 96778
As one of the most popular farmers markets on the Big Island, more than 1,500 locals head through the gates every Sunday morning and enjoy a wide variety of natural and manmade products from more than a 150 vendors and merchants.
Uncles Kaimū Farmers Market & Wednesday Night Ho'olaule'a Market
Saturdays 8am–Noon & Wednesdays 5pm-9pm
12-5038 Kapoho Kalapana Beach Rd
Pahoa, Hawaii 96778
Find fresh organic produce, hot prepared organic and vegan meals, local farm fresh eggs, deserts, fresh coconuts, fruit smoothies, hand-crafted jewelry, teas, coffee, craft art and even body massage. Every Wednesday night you can also come and enjoy The Wednesday Night Ho'olaule'a Market with live music, food, art and crafts.
Market at the Mill
Saturdays 9 am – 2 pm
Hilo Coffee Mill Farm
17-995 Volcano Rd
Mountain View, HI
(808) 968-1333
A market offering Hawaii grown fruits, vegetables, flowers, plants, fresh cooked food and other products conveniently priced for local residents and visitors to the agriculturally, rich Puna District.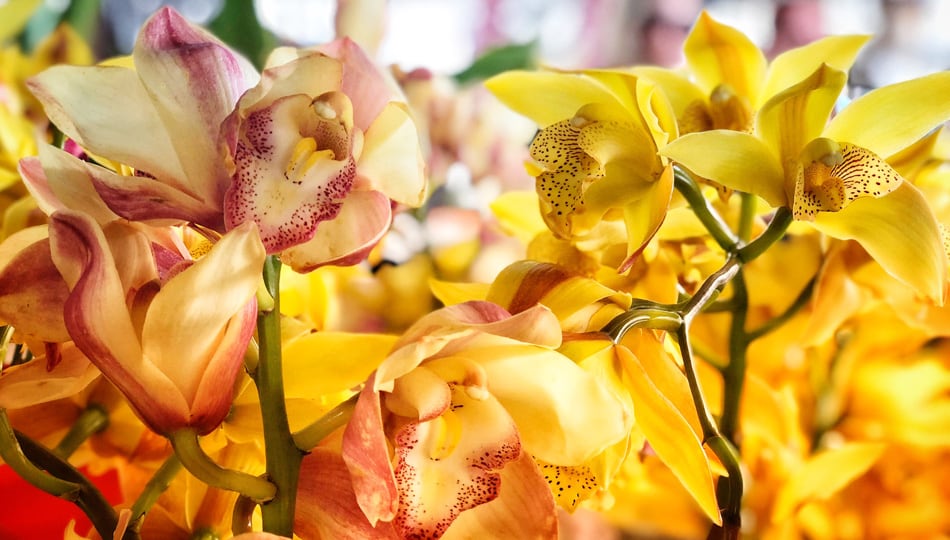 Keauhou Farmers Market
Saturdays 8 am – 12 pm
78-6831 Alii Dr #232
Kailua-Kona, HI 96740
Hunt for the best produce, honey, flowers, coffee, homemade bread, and so much more. An active and lively farmer's market in one of the island's largest communities, you're best off getting there early to grab the highest-quality fresh stuff available.
Kailua-Kona Village Farmers Market
Wednesdays through Sundays 7 am – 4 pm
Located across from Hale Halawai,
Corner of Alii Drive and Hualalai Road
Kailua-Kona HI 96740
This market has a little something for everyone on your gift list, find fun Hawaii novelty items, artisan products, and fresh produce, flowers, exotic fruits and vegetables.
Ho'oulu Community Farmers Market & Artisans Fair
Wednesdays 9 am – 2 pm
Outrigger Kona Resort
78-128 Ehukai Street
Kailua-Kona HI 96740
Experience a large collection of local growers of coffee, mac nuts and produce, artisan creations and musical entertainment, supporting farmers from Hawai'i Island and Made in Hawaii Arts and Crafts.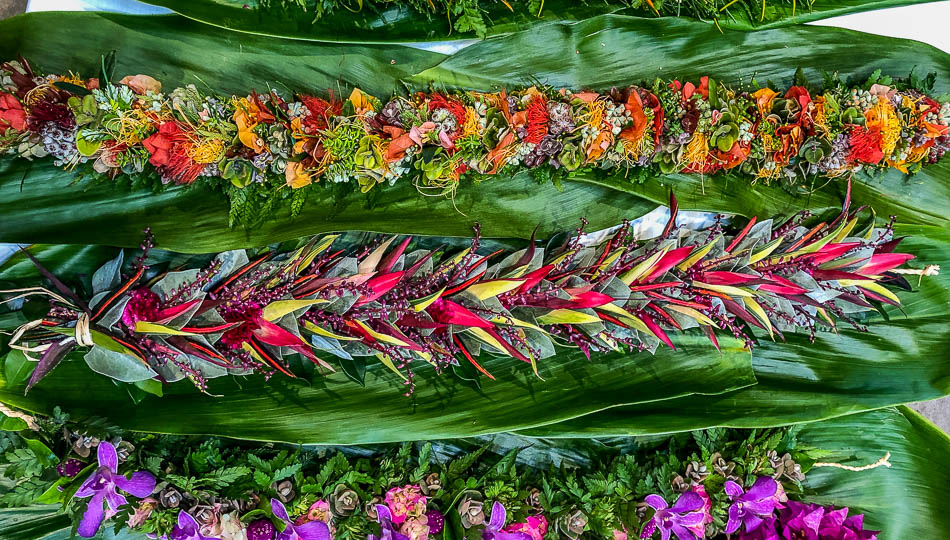 Na'alehu Farmers Market
Wednesday and Saturday 8am – Noon
OKK Marketplace
On Hwy 11 in Naalehu
The perfect stop on your way to or from Punalu'u Black Sand Beach, the Ka'u Farmers Market is the best place on the Big Island to find a variety of produce, handmade goodies, and plenty of interesting crafts made by the island's most talented artists and craftspeople.
Volcano Village Farmers Market
Sundays 6 am – 10 am
19-4030 Wright Rd
Volcano, HI 96785
One of the smallest yet most popular Big Island farmers markets, this is one you'll want to get up and hurry to before everything sells out. You'll find everything from local produce to homemade baked goods, treats, and gourmet products perfect for a Sunday evening dinner.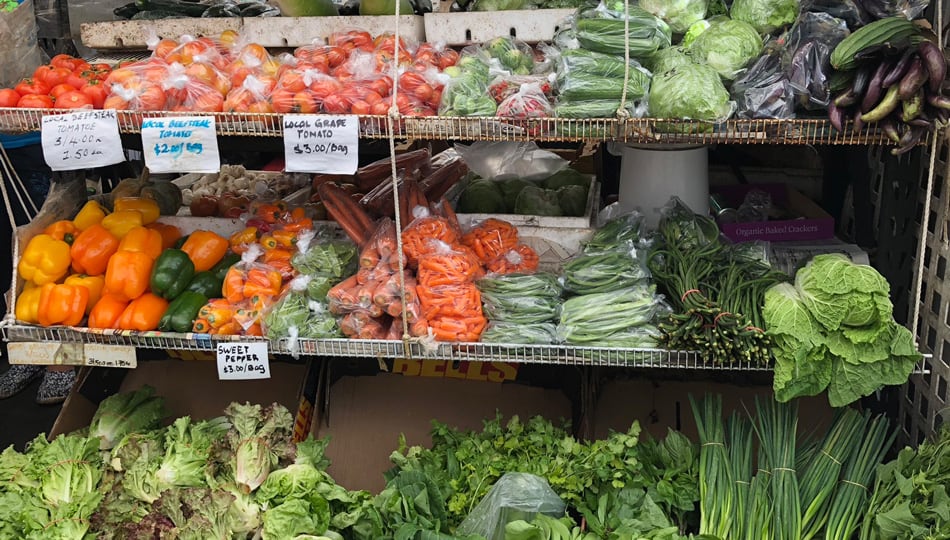 Hamakua Harvest Farmers Market
Sundays 9 am – 2 pm
44-2600 Hawaii Belt Road
Intersection of Mamane St. and Mamalahoa Highway #19
Honokaa, Hawaii
Hamakua Harvest provides a center for the local community and supports the farmers of this rich agricultural area. Expect to find plenty of fresh local produce at this community market.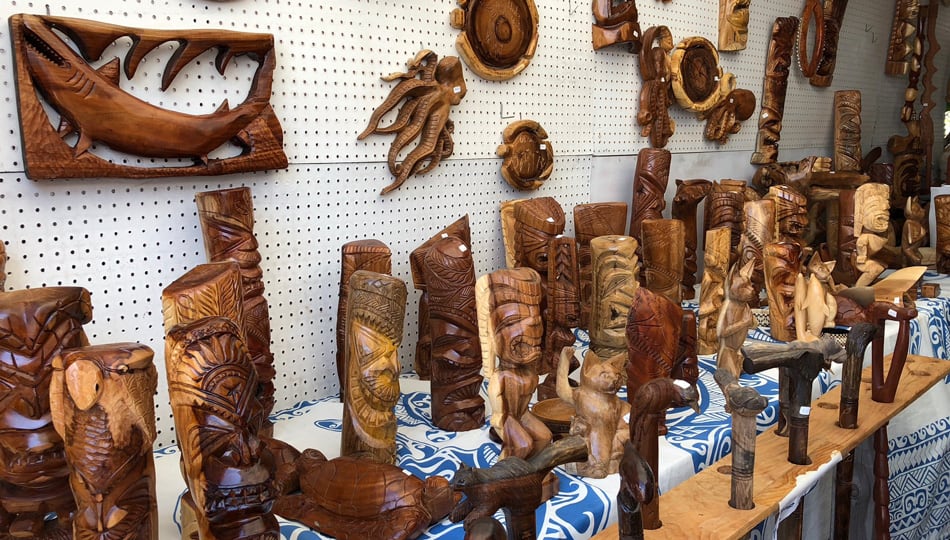 Map of Big Island Farmers Markets