St Benedict Church (The Painted Church)
Big Island Guide Travel Guide
Overview of St Benedict Church
Perched on a hill, overlooking the historic panorama of Kealakekua Bay and the Pu'uhonua o Honaunau National Park known as "A Place of Refuge," you can experience Saint Benedict Church, better known as The Painted Church. This Roman Catholic Church once stood at the shore of Honaunau and at that time was St. Francis Regis Chapel. In the 1880's the hot tropical climate motivated the local community to move further up onto the rise of Mauna Loa where the climate was temperate with productive soil.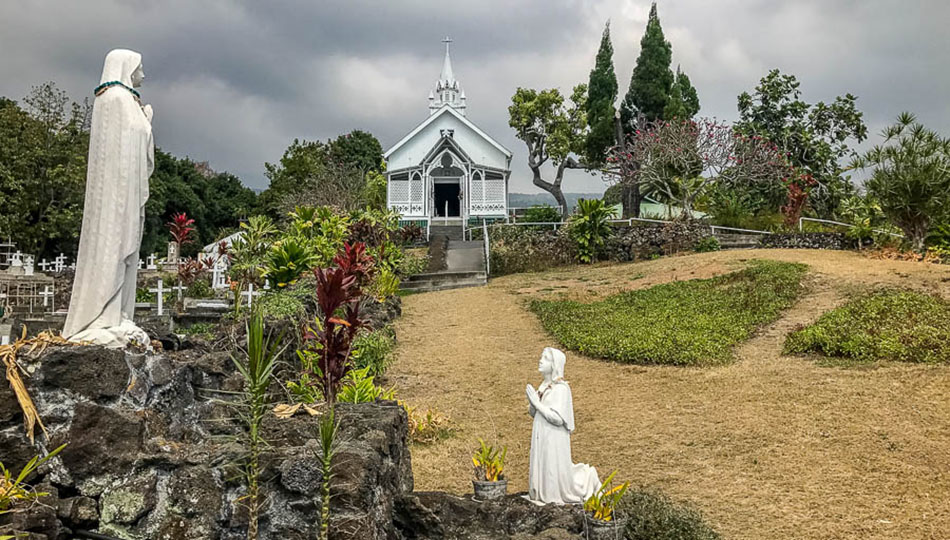 Father John Berchmans Velghe, a Sacred Hearts father from Belgium who arrived in 1899 at the age of 41, followed the residents to congregate at the higher elevation. The chapel was dismantled; and each piece, by plank and pew was relocated on the backs of mules, to its present location where it was renamed St Benedict Catholic Church.
History of the Painting at St Benedict Church
Having served as a priest in the Polynesian Triangle, Father Velghe painted biblical narratives from both the new and old testaments on church interiors in his former parishes in Tahiti and the Marquesas; fittingly, he chose to decorate St. Benedict's as well. As an admired preacher and self-taught artist, Father Velghe, painted the interior walls with significant passages from the Bible and utilized them as a teaching tool bridging the divide between the Hawaiian and English language.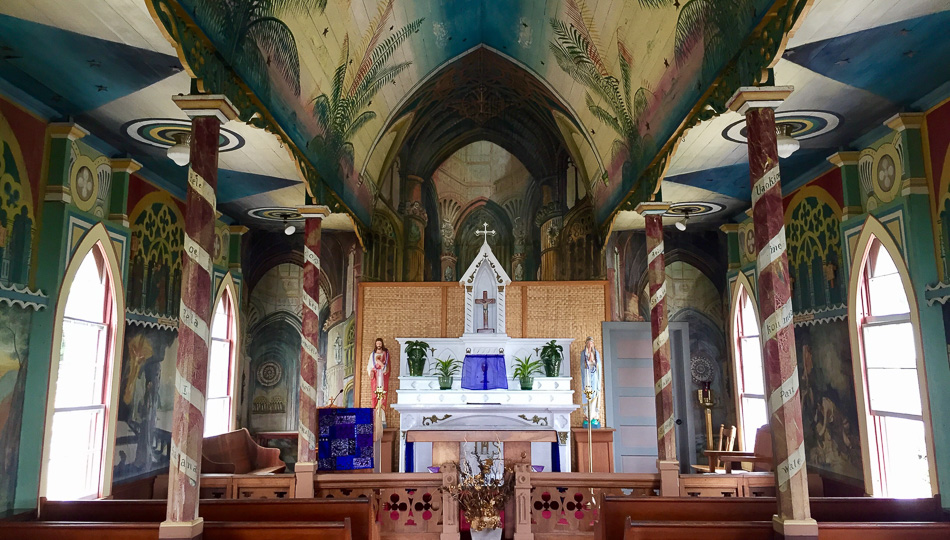 The humble church building is small and rectangular, however, Father Velghe painted the image of gothic vaults over the altar, creating the appearance of a Renaissance cathedral, inspired by the Burgos Cathedral in Spain. Using house paint as his medium, emerald green palm ferns sprout from the pinnacles of brightly, striped red-and-white columns, the vaulted ceiling is sprinkled with stars, and detailed Biblical scenes adorning the walls, make "The Painted Church" truly unique.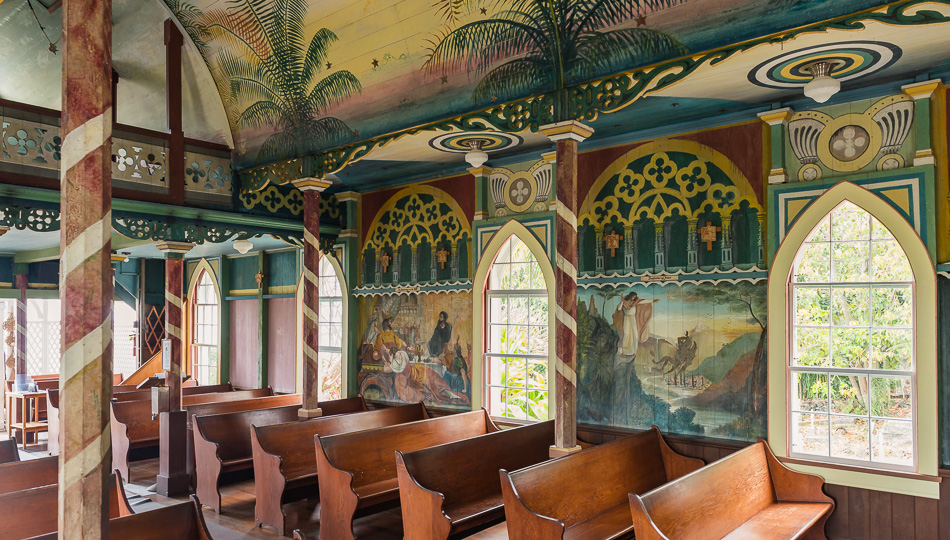 St Benedict Catholic Church Today
The Painted Church continues to be an active Roman Catholic church in the Diocese of Honolulu, parish of West Hawaii, holding five masses per week and is open to the public for viewing seven days a week. During your visit to St Benedict Church, stop by its adjacent cemetery which is over a century old.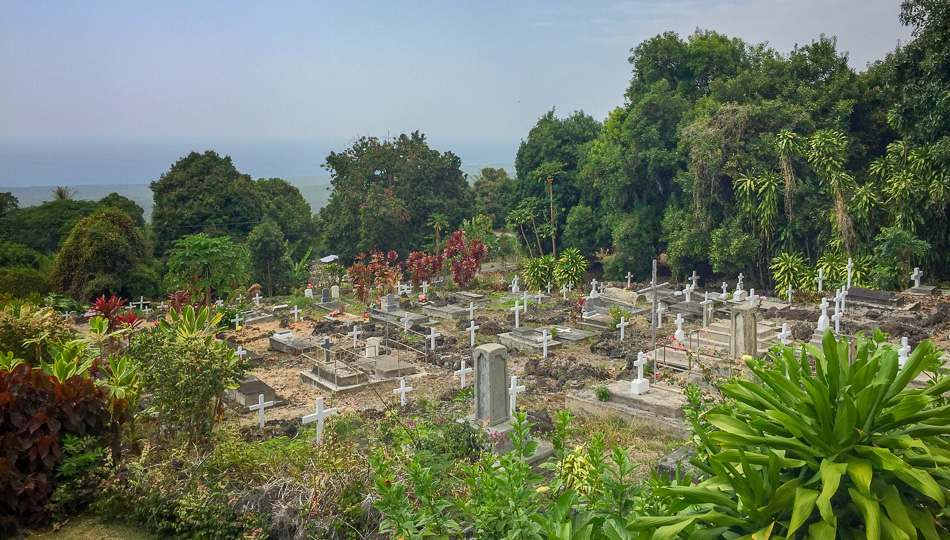 As you travel along the Big Island in the Puna coastal area, you can also view Father Velghe's apprentice (Father Evarist Gielen's) work in "The Star of the Sea Church." It is located in Kalapana at the end of Hwy 130. Despite earthquakes, tsunami threats, volcanic eruptions and lava flows this church still stands after 85 years.
Both chapels are listed under the National Register of Historic Places.
St Benedict Church Location and Map
84-5140 Painted Church Rd
Captain Cook, HI 96704
St Benedict Church Contact
Phone
(808) 328-2227