Studio 7 Fine Arts
Big Island Guide Travel Guide
Studio 7 Fine Arts Gallery Overview
The charming building that is currently Studio 7 Fine Arts has a long family history for artist and co-owner Hiroki Morinoue. The original building was the Japanese Association Hall and was purchased by his maternal grandmother, Mitsuru Mizukami in 1944. Then in 1950 a new building with two shops was built in front of the original building and his father, Sakuichi Morinoue, ran a pool hall in one side of the shops and his mother, Ayako Mizukami-Morinoue, ran a laundry in the other. Sakuichi was known as the best pool player in the region and the pool hall was a popular gathering place for the coffee workers during the off-season. Hiroki spent long hours with his mother at the laundry and she gave him craft paper that was used to wrap the laundry, to draw on. This early experience with drawing would spark Hiroki's imagination and grow into a real affinity for many forms of artistic expression.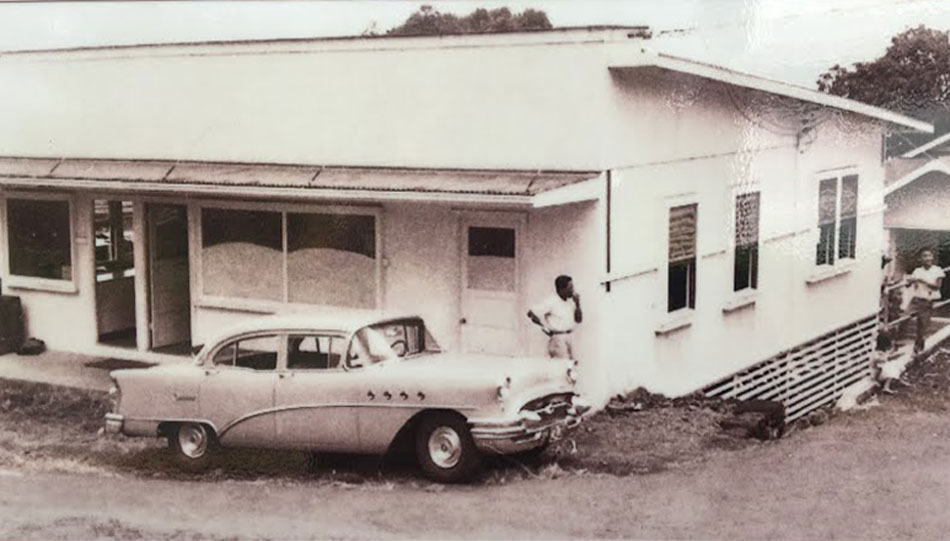 The Art of Hiroki Morinoue
Hiroki continued pursuing art, studying at the Kona Art Center and eventually attending art school in California. An avid painter and noted artist, Hiroki and his wife, Setsuko Morinoue established Studio 7 Fine Arts Gallery in November 1979, in the same space that once housed his parents businesses. They created the first, and now longest running contemporary art gallery in Hawaii. A humble space in a small village with a fascinating history, the gallery holds an open-ended mission to create and promote art. The gallery continues to promote contemporary art focusing on the extensive works of owners, Hiroki Morinoue, Setsuko Watanabe-Morinoue, their daughter Miho Morinoue and other local artists.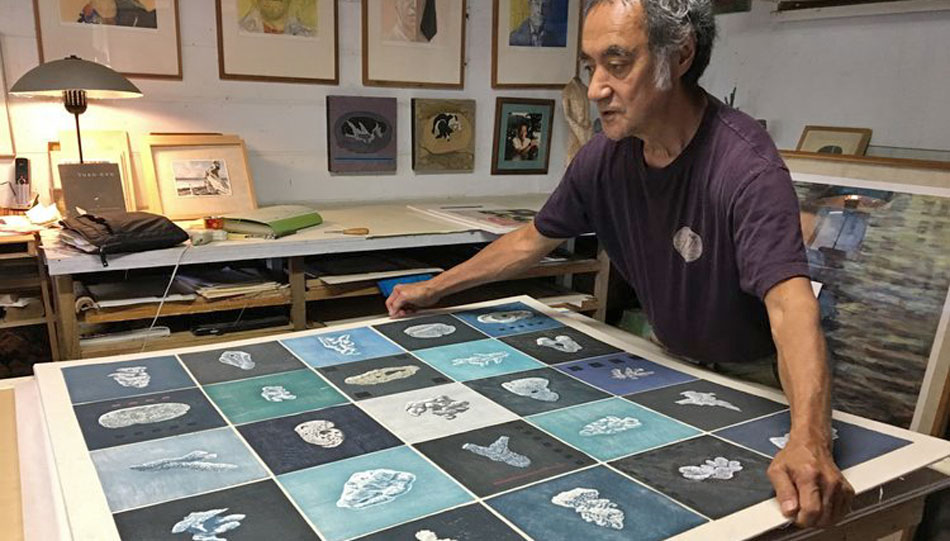 Studio 7 Fine Arts
The family also helps promote and teach emerging artists alongside exhibiting their own artwork. The Studio 7 gallery has been an inspiration and stepping stone for many local artists, and Setsuko is a strong promoter of art education on the Big Island. The gallery's interior is an experience on its own as you move from room to room guided by planked wood steps surrounded by grey-colored rocks to emphasize each step of your artistic journey. The gallery includes Japanese Mokuhanga prints (woodblock prints), montypes, sculptures, drawings, paintings and ceramics. This is a space worth taking the time to explore and experience both the art and the incredible history of the gallery itself.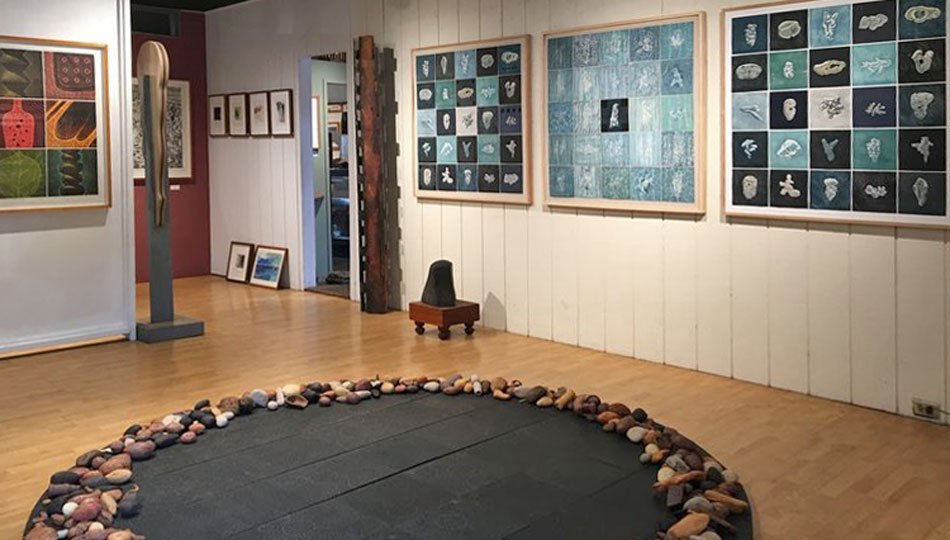 Attend an Art Walk
If you happen to be in the artist community of Holualoa on the first Friday of the month, you can experience a First Friday Art Walk where the many galleries in town, such as Studio 7, open their doors and the whole town gets together to celebrate art.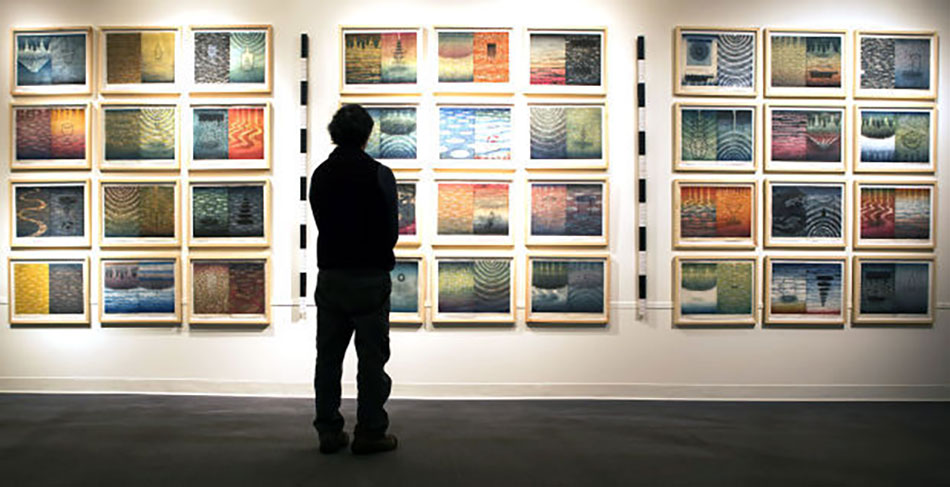 Studio 7 Fine Arts Gallery Information
Gallery Hours
Tuesday – Thursday 11am-4pm
Friday 11am-5pm
Saturday, Sunday, Monday by appointment
*Please call for appointment when doors are closed
Gallery Contact
(808) 324-1335
Website
Gallery Location & Map
76-5920 Mamalahoa Hwy
Holualoa, HI 95725