Tin Shack Bakery
Big Island Guide Travel Guide
Tin Shack Bakery Overview
Aptly named the Tin Shack Bakery is located just off Pahoa Village Road in a tin building that appears to have been converted from a garage. The place has a funky and fun beach shack decor, and the vibe is relaxed and casual. Even with the low key look, great care goes into the food you order. The owners work with local producers to bring you fresh vegetables, herbs, fruits, raw honey, eggs, grass-fed beef and free range chickens. The crowd here is generally pretty mellow and tends toward the free range side as well.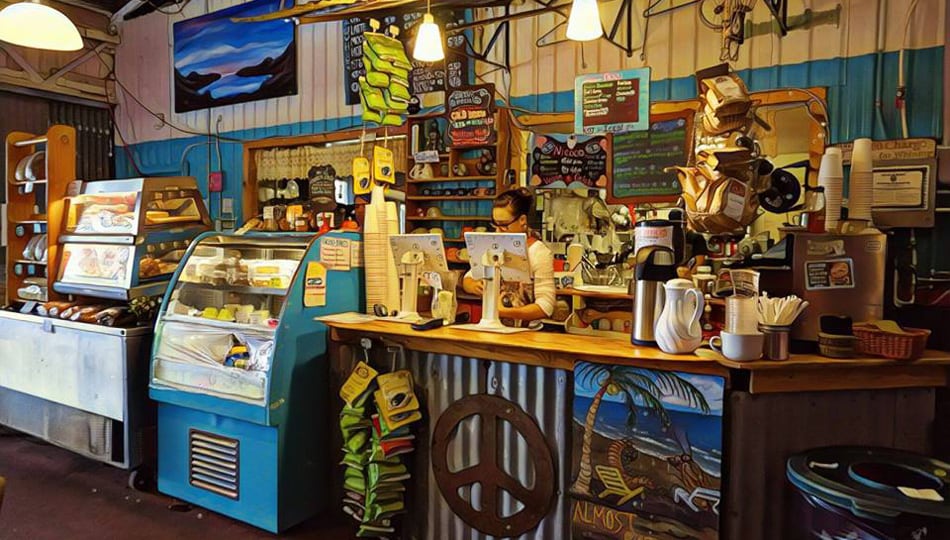 The breakfast menu offers a variety of eggs Benedict dishes, a favorite being the Pesto Okinawan, made with sourdough organic English muffin, house special vegan pesto, roasted purple Okinawan sweet potatoes, organic free range poached eggs, and drizzled with local organic lemon house hollandaise sauce.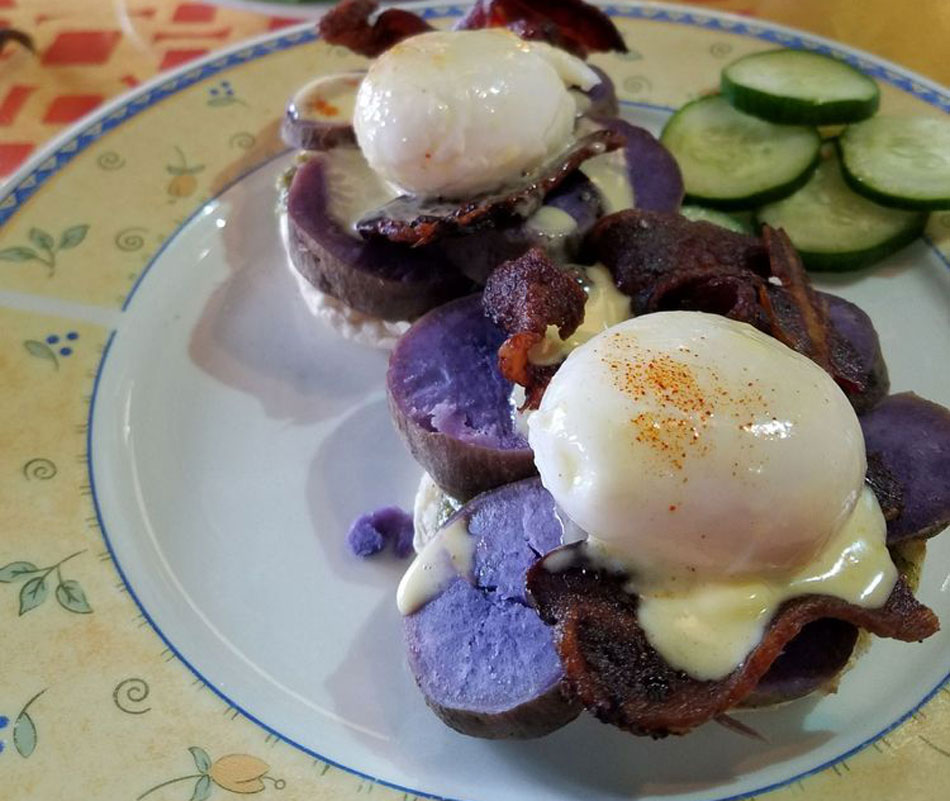 There are bagel sandwiches and a variety of baked pastries, both sweet and savory. If you stop by for lunch there is a wonderful selection of soups and sandwiches and don't forget a fresh cup of coffee to wash it all down. They also sell fresh baked bread and bagels, so you can stock up on some breakfast and lunch staples if you plan to do a little light cooking during your trip or want to pack sandwiches for a trip to Volcanoes National Park.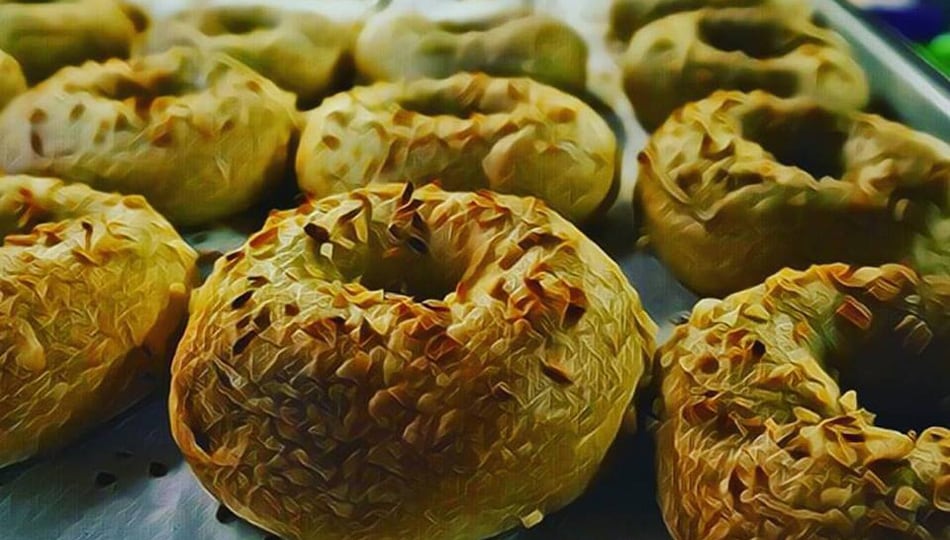 If you're on the go, you can also order and pick up on the way by, we like to grab a coffee and pastry and head over to Lava Tree State Park for a mini picnic and stroll.
Tin Shack Bakery Information
Business Hours
Tues-Sun 6 AM-3 PM
Pricing
$
Location and Map
15-1500 Akeakamai Loop
Pahoa, HI 96778
Parking
Street and private lot
Can be crowded at peak times
Contact
(808) 965-9659
Facebook Page