Take a Stroll Through Lava Tree State Park
Big Island Guide Travel Guide
Overview of Lava Tree State Park
Located almost 3 miles southeast of Pāhoa, in the Nanawale Forest Reserve, you will find Lava Tree State Park. Here you can stroll along a looped path through Kilauea lava encrusted trees. These primitive molds were formed in 1790 after the East Rift of the Kilauea volcano imploded and its lava flow barreled through an Ohia Tree forest.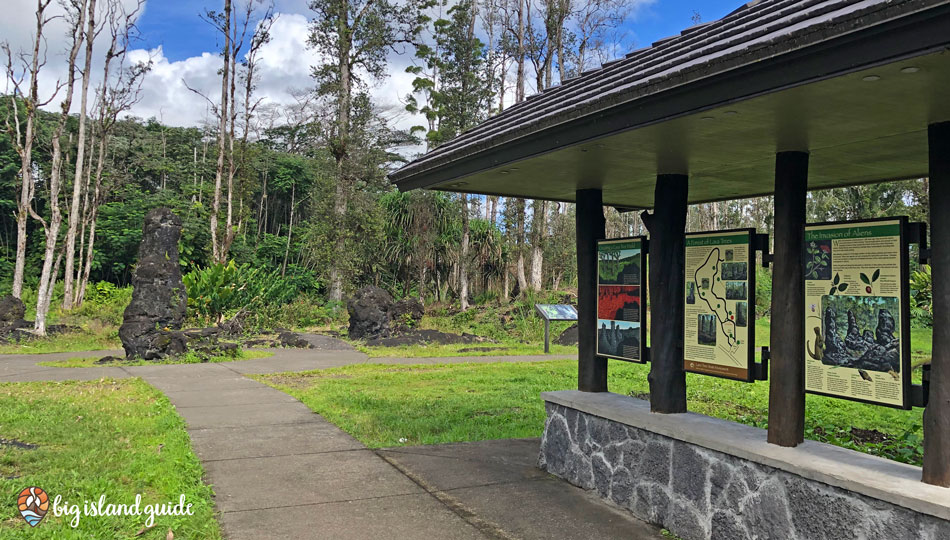 This area was once the extensive Ainahou Ranch of William Herbert Shipman, a wealthy businessman on the island of Hawaii. The 2018 flow did not touch this beautiful park, although just about a mile further down, the road was blocked by 20 foot tall flows, so the park was lucky to be spared.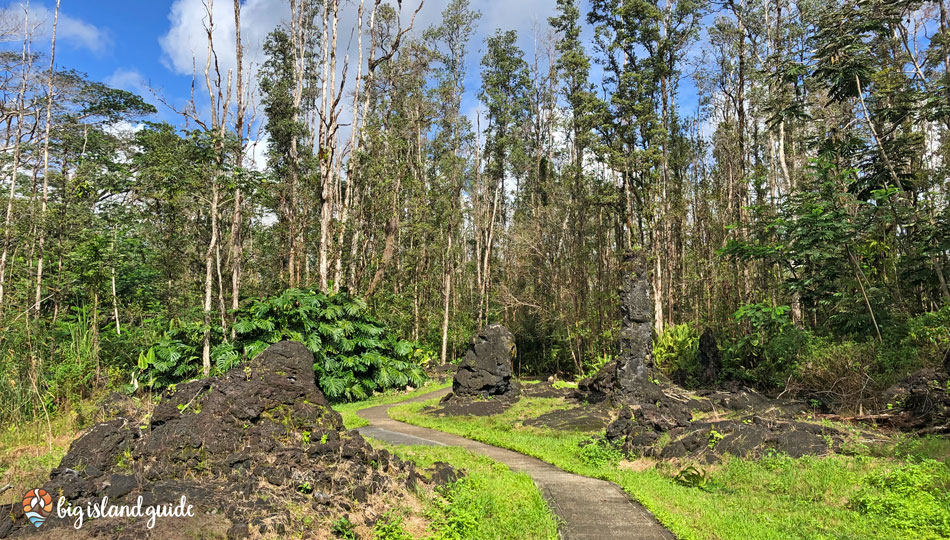 Managed by the Hawaii State Parks, Lava Tree State Park exhibits multiple shapes and sizes of lava trees. It is estimated that the lava creating these trees was 11 feet deep and spread laterally. Centuries later, a new forest has risen, but the impressive remains of once a healthy towering forest of trees charred by lava stands as a real reminder of the power of Pele.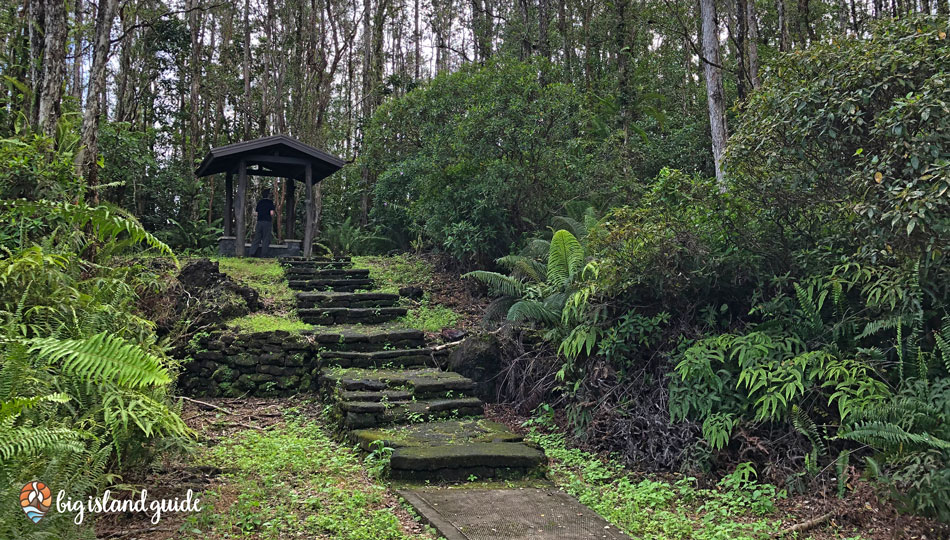 How Lava Trees Form
Volcanoes are like colossal valves that release pressure from deep inside Earth. When volcanoes erupt, like massive regulators discharging pressure from inside the earth's core, temperatures become hot enough to melt rock (1300 -2400 Fahrenheit) the molten rock is called magma. When it liquefies, it begins to float toward the surface of Earth. If it breaks through Earth's surface, it is then called lava.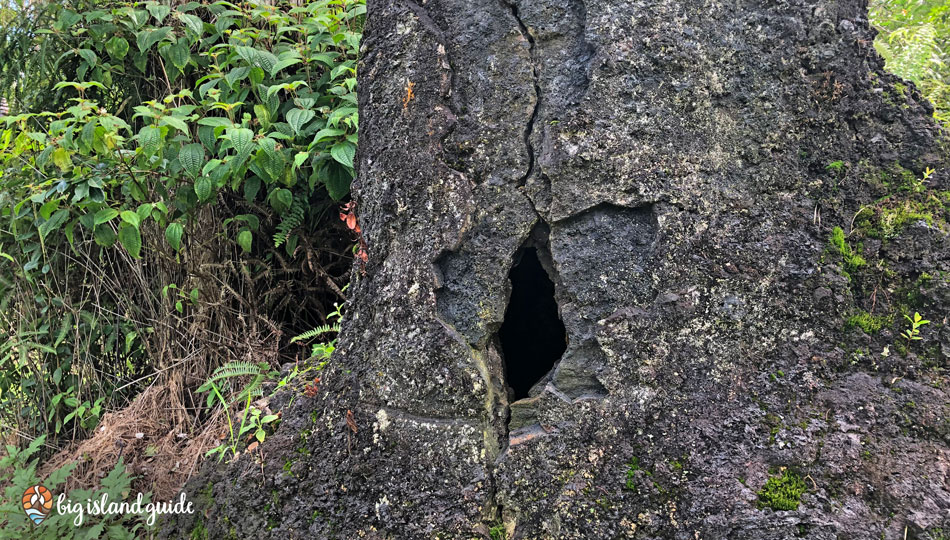 A lava tree is created when molten lava covers a tree, forming a mold in place of the tree. This can happen when an active fissure shoots lava into the air, and the lava falls and coats a tree leaving a lava shell when the tree burns. A lava tree can also form when lava covers an area then moves quickly away leaving the rock molds behind. In the case of Lava Tree State Park, after the initial rush of lava hit the wet trees, a fissure opened and the area quickly drained. The semi-cooled lava that had accumulated around the doomed trees formed the monuments we see today.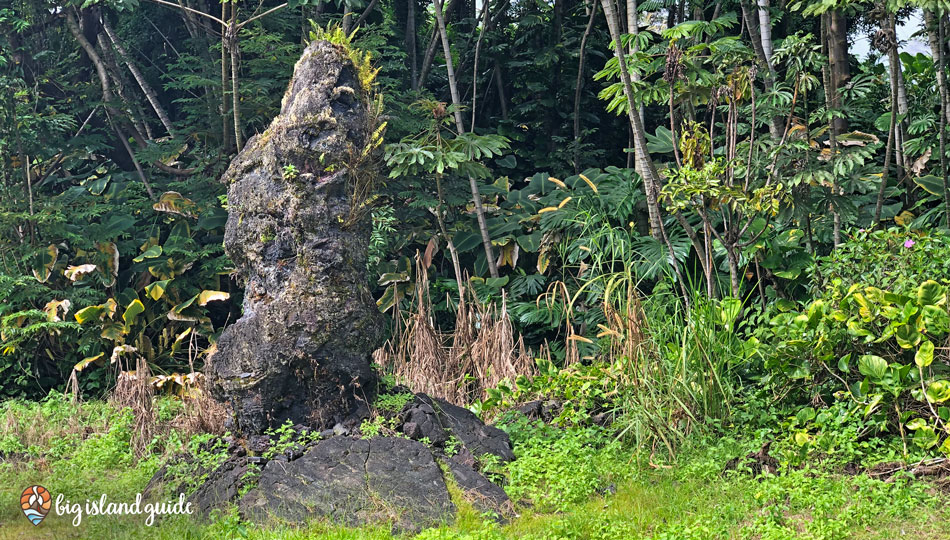 State Monument Amenities and Trail Info
Like most Hawaii state parks, there is no charge for parking and entry. Facilities include restrooms, picnic tables, and covered structures to provide refuge from the rain or sun. It is open daily during daylight hours only, since there are no lights on the path. No camping, no pets or no mountain bikes or skateboards are allowed in the park. At 500 ft. above sea level and located in a continuously wet tropical climate, be prepared for possible rain and pack some wet weather gear.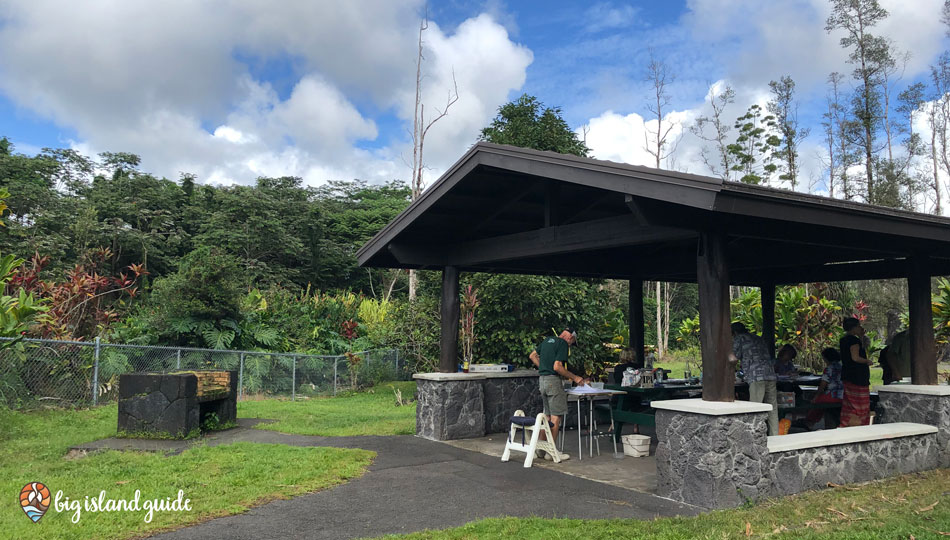 This is a public park with a 0.7-mile looped cement path. It is fairly level and easy to walk around the paved path. Lava Tree State Monument is also a nice place to have lunch at one of its picnic tables. There are no water fountains so remember to bring your own water.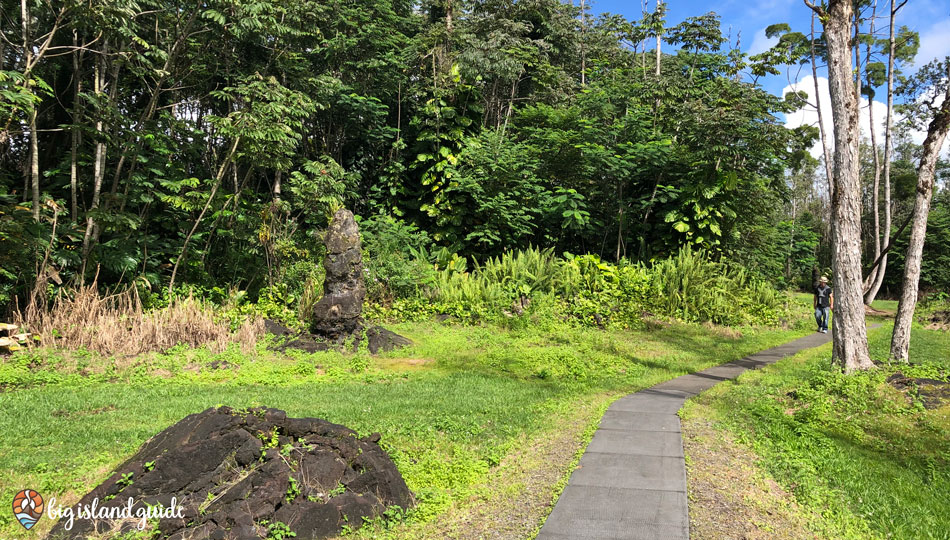 Lava Tree State Park Location and Map
14-3541 Kapoho Rd
Pāhoa, HI 96778