University of Hawaii at Hilo Botanical Gardens
Big Island Guide Travel Guide
Overview of University of Hawaii at Hilo Botanical Gardens
The University of Hawaii at Hilo Botanical Gardens are located on the University campus in Hilo. The gardens were established by UH-Hilo Professor Don Hemmes in the 1980s after a lecture where one of his biology students asked "What's a pine tree? Where I live there aren't such things as pine trees." Professor Hemmes grabbed his shovel and the University of Hawaii's Botanical Gardens began.
Each semester, hundreds of students tour the gardens and learn about the various plants, their reproduction, distribution and significance in our ecosystem. The gardens are located in a humid tropical, continuously wet climate zone found primarily on the windward (east) side of the Big Island drawing substantial rains. Monthly average rainfall in this zone is 2.4 inches or more.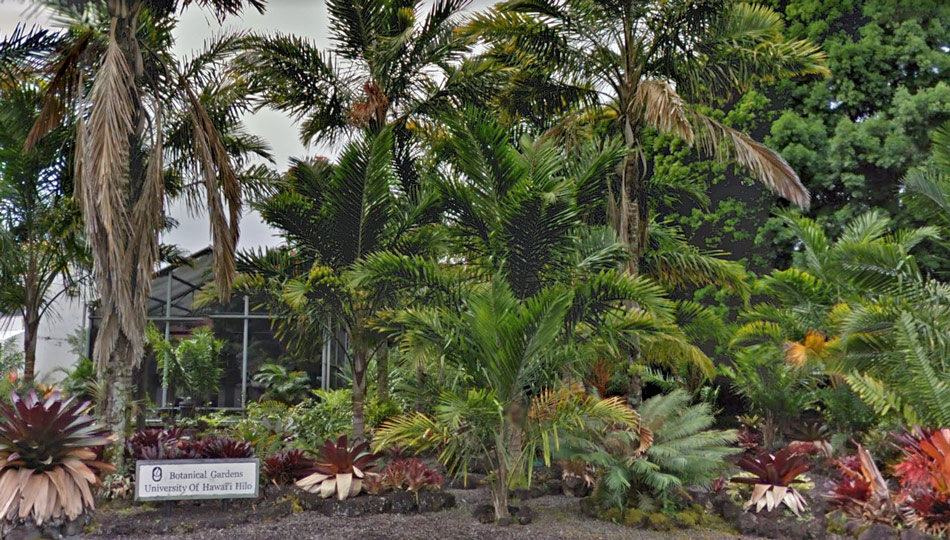 The gardens contain one of Hawaiʻi's best cycad collections with over 100 species from 10 genera and several species, yet to be named. One section has over 40 species of Zamia from Mexico and Central and South America. It also contains palm trees from around the world: gigantic species from South Pacific such as the Pigfetta and Clinostigma as well as, small species including the Licuala from Thailand and the Chamaedoria of South America. Don't miss this unique educational opportunity if you're taking tour of the Big Island Botanical Gardens.
Climate Zone
Humid, Tropical Continuously Wet (Af)
Global Comparable Climates: Antalaha Madagascar; Limon, Costa Rica; Salvador, Brazil
Hours, Fees and Contact Info for University of Hawaii at Hilo Botanical Gardens
Hours and Fees
Open Daily – Free Admittance
Parking Pass Required to Park on Campus
(Available for a few dollars at the parking booth)
Contact
(808) 932-7446
Website
University of Hawaii at Hilo Botanical Gardens Map and Address
200 W. Kāwili St.
Hilo, HI 96720-4091
The Garden is near the Corner of Nowelo St & West Lanikaula St