White Sands Beach Park (Magic Sands)
Big Island Guide Travel Guide
Looking for a day at the beach near Kailua-Kona? Try White Sands Beach Park, it's Magical.
Also known as Magic Sands Beach situated in Kailua-Kona, the name is derived from the beach's tendency to completely vanish overnight, ergo some also call it "Disappearing Sands." Here's why; during high winter surf, the ocean carries the sand away, revealing the dark lava rock below. When the winter's tide ceases, the ocean currents slowly move the sand back onto the shore. Although this can take several months, the recurring flush of the sand keeps it clean.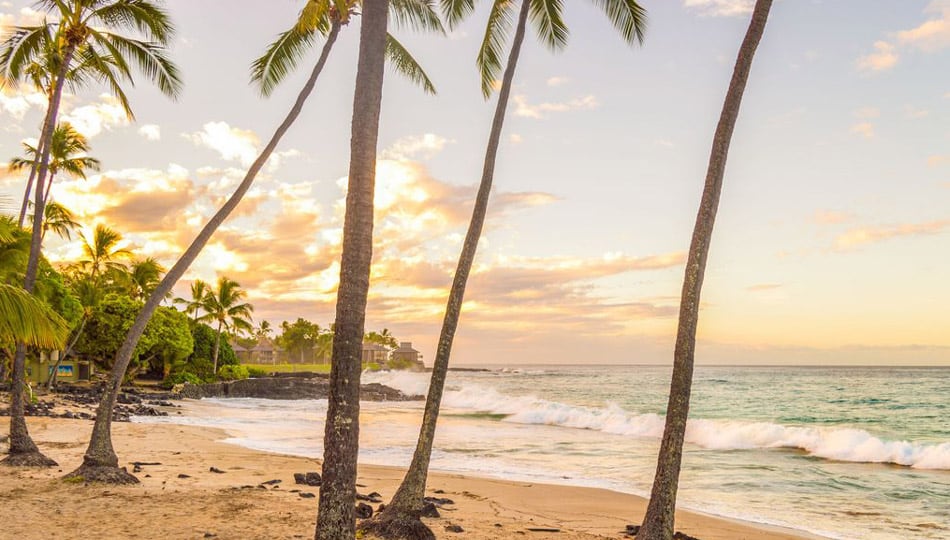 Magic Sands Beach Proximity to Kona
White Sands Beach is a convenient stop for those looking to experience both the water and the many shops, beach side bars, and delicious dining options within downtown Kailua-Kona. Located along Alii Drive in south Kailua-Kona, the beach is surrounded by condominium rentals and right next door to Magic's Beach Bar & Grill. Its shores are framed with coconut palms and lava rocks.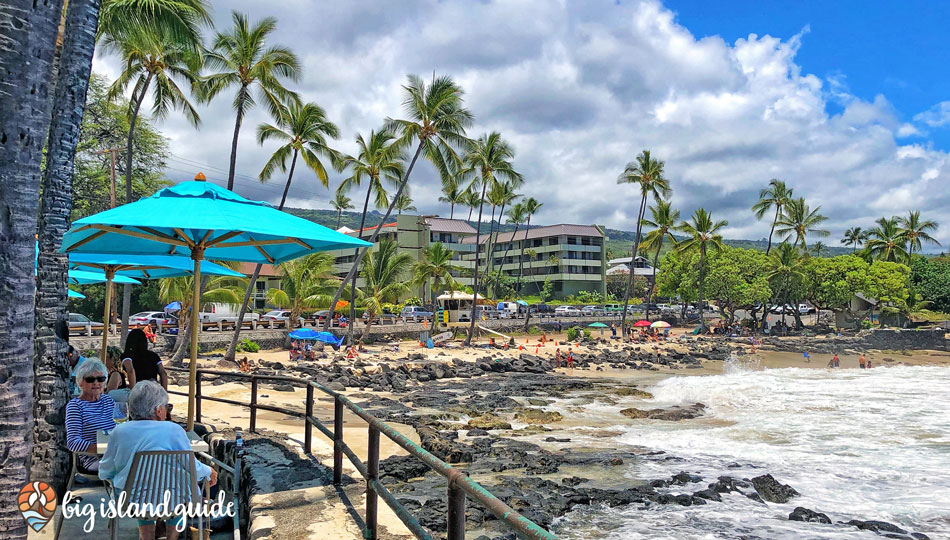 This small patch of paradise known as White Sands Beach Park is perfectly suited for the beachgoer looking to have it all; history, water activities, volleyball net, and city amenities all within easy reach. Magic Sands beach has all the benefits of a picturesque Hawaiian beach experience, with the convenience of a neighborhood park. Convenience does tend to come with crowds, so note that this beach can get a bit crowded at prime times and on weekends.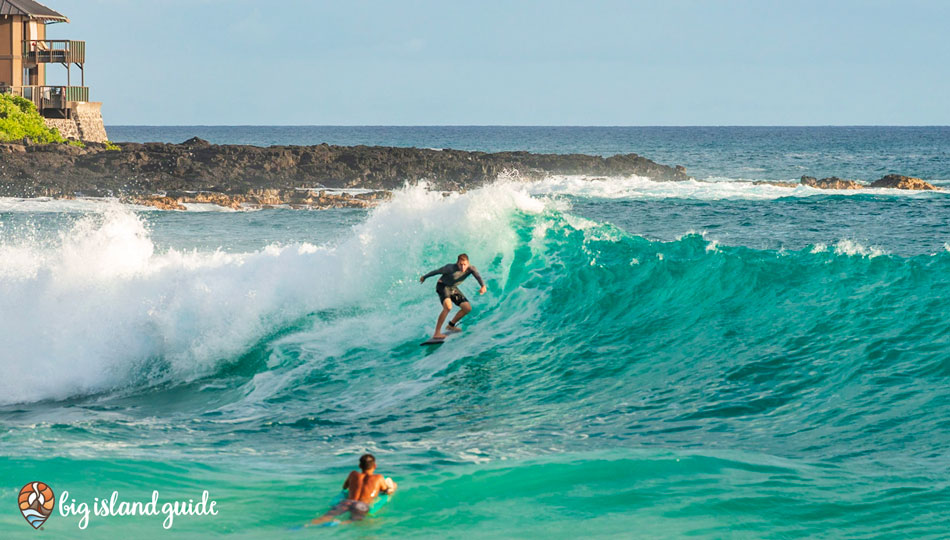 Magic Sands Beach Activities and Conditions
Closer to the shoreline, the sandy ocean bottom has a gradual decline. Within the protected areas along the rocky barriers, there are swimming opportunities. In the summer months, the swimming conditions are often calm, but during southern swells and the winter months, ocean conditions can make for a heavy shore break where rip currents can pull swimmers into the open ocean or knock you into the exposed rocks. This shore break creates good conditions for boogie boarding which is a favorite local pastime at this beach. This is one of the few Big Island beaches with a lifeguard tower.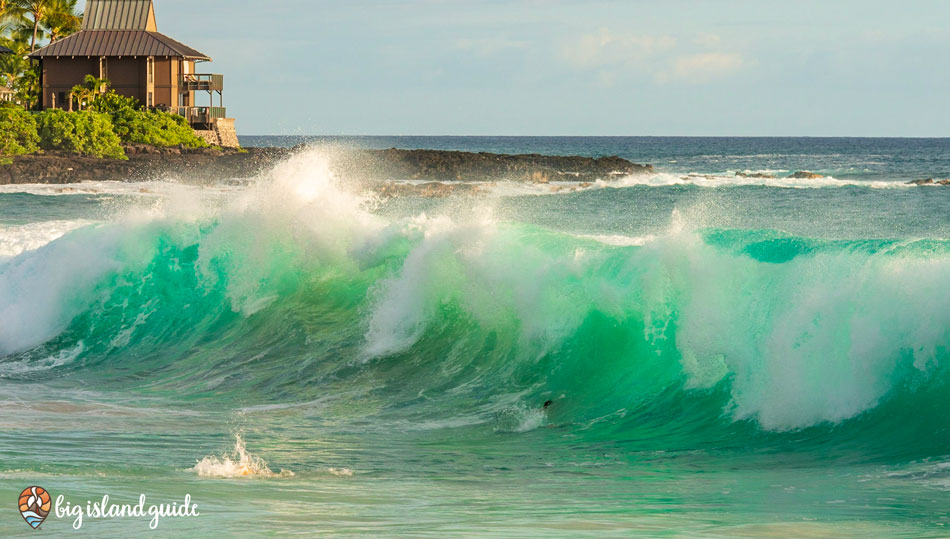 Area History
Magic Sands overlooks La'aloa Bay. La'aloa means "very sacred" in the Hawaiian language referring to the Archaeological sites in this historic area, namely the ruins of haukalua Heiau (an Ancient Hawaiian temple). The stone structure was cleared and refurbished, and a ceremonial platform of "lele" was designed and built by descendants of the ancient Hawaiians who resided in the area.
White Sands Beach Park Hours
Daily 6 AM-11 PM
Amenities
Lifeguards
Picnic Area
Outdoor Showers
Restrooms
White Sands / Magic Sands Beach Location and Map
77-648177 Alii Dr
Kailua-Kona, HI 96740