Discover Big Island Events and Info
Big Island events are a constant occurrence! The island is teeming with activities, and festivals designed for locals and visitors alike. From hula classes to guided tours, concerts, and luaus, there's always something happening for those who seek it out. Hawaii Island is well known for our rich cultural, oceanic, and agricultural background and many of the festivals and events are centered around this heritage. With food and farm tours offering up a taste coffee, macadamia nuts, cacao, local beef, and the myriad of fruits and veggies that grow across the island, it's no surprise that many Big Island events have a food theme.
We're also well know for our sporting and water based events with everything from surfing competitions, outrigger canoe races, and the World's Ironman Championship, there's never a dull moment. For those with a sporting predilection, Kona hosts the the Hawaiian International Billfish Tournament, the Rock N Reel Hawaiian Open Fishing Tournament and the Annual Huggo's Wahine Fishing Tournament.
Since Hawaii Island was home to most of the Royalty of Hawaii, the cultural history here runs deep and the celebration of that connection results in several Big Island events that shouldn't be missed. The history of hula is as intriguing as the dances are beautiful. You can explore the world of hula during the annual Merrie Monarch Festival or get a taste of the incredible dance at many local luaus, festivals and events.
Some of the big favorites include:
– The Ironman World Championship in Kona, Hawaii (October)
– The Kona Coffee Festival (a 10 day festival in early November)
– The Merrie Monarch Festival (a week-long celebration during the week of Easter)
keep exploring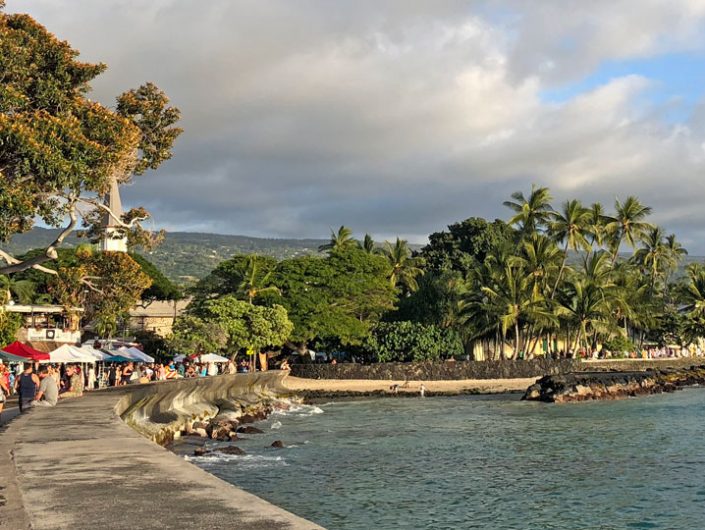 Big Island Guide Travel Guide

Big Island Guide Travel Guide

Big Island Guide Travel Guide
Not Found
Sorry, but you are looking for something that isn't here.
Get the latest articles, recommendations,
and trip specials right in your inbox.
don't miss out