CanoeHouse Restaurant
Big Island Guide Travel Guide
The CanoeHouse Restaurant Overview
Gorgeous and extremely elegant, CanoeHouse restaurant, located in the Mauna Lani Auberge Resort on the sparkling Kohala Coast, offers beautiful oceanfront views and outdoor dining. If you choose to sit in the fully uncovered outdoor section you will have a beautiful view of the ocean and sunset, just know that occasional sprinkles and wind are pretty common in the evening. Perfect for celebrating all types of special occasions, this fine-dining restaurant offers guests regional Hawaiian cuisine that has been carefully curated.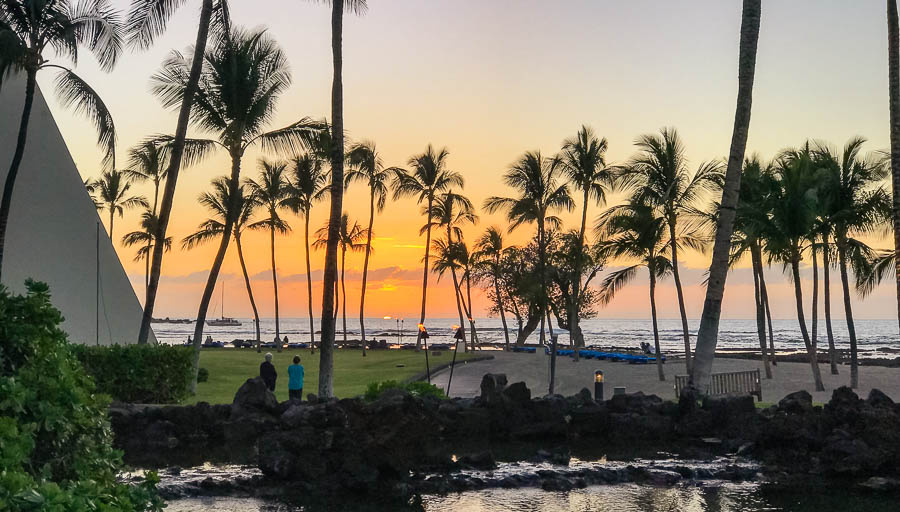 Open for dinner and cocktails, CanoeHouse boasts relaxing live music for guests to enjoy while they listen to the soft ocean breeze. Here, every dish served is exquisite, largely due to the fact that the Chef takes great pride in serving each dish with a wonderful presentation, a high-dose of creativity, as well as delicious and perfected flavors.
CanoeHouse Restaurant Menu
The CanoeHouse Restaurant offers delicious steak and seafood options. Some of the specialties at include the "fresh from the sea" Mac Nut Mahi Mahi, fall off the bone tender Short Ribs, the Rib Eye which is juicy and flavorful, and the Baked Hawaii with delicious Mac Nut ice cream. Overall, there is nothing better than the ambiance and atmosphere at this excellent dining establishment, the views are perfection, and the service and food are nothing short of spectacular. They serve classic cocktails and know how to mix a drink. Their wine and cocktail selection is diverse and has something to fit any taste.
CanoeHouse Hours
Daily 5:00 PM-9:00 PM
Reservations Recommended
Pricing
$$$$
Contact
(808) 885-1456
Website
CanoeHouse Map and Location
68-1400 Mauna Lani Dr
Kohala Coast, HI 96743