Kona Coffee History Farm & H.N. Greenwell Store
Big Island Guide Travel Guide
Learn more about Kona Coffee History
Along the Kona Coast about 14 miles south of Kailua-Kona between mile markers 111 and 112, you will find The Kona Historical Society offices, H.N. Greenwell Store Museum and the Portuguese Stone Oven. This consortium of living history, Kona coffee history and bread baking make for the perfect synthesis in education, coffee and community.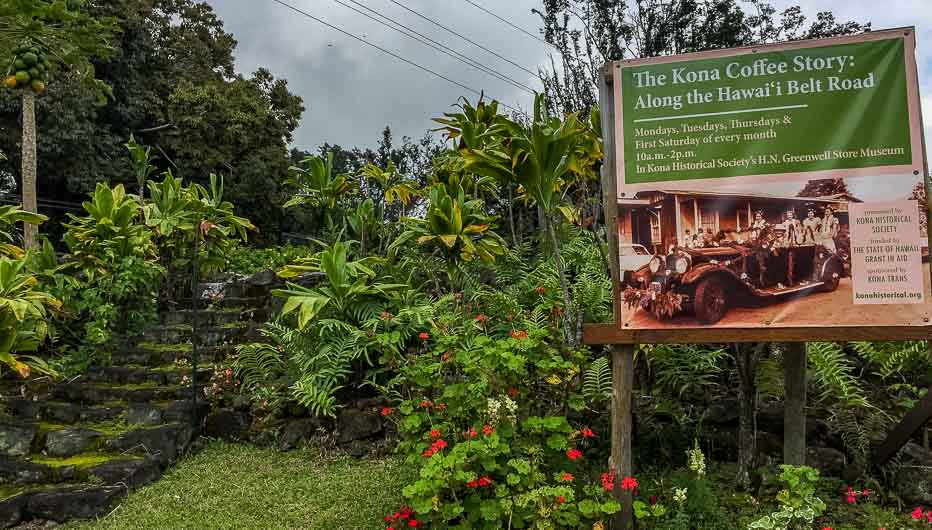 The N.H. Greenwell Store explores the fine artistry which emerged from work in the coffee land of Kona. Objects inspired by coffee culture and heritage are celebrated here for their exquisite craftsmanship and design. This diverse arrangement of works includes lauhala, calligraphy, woodcut, sculpture, sashiko, photography and textiles. Personal accounts, historic photographs and artifacts tell the compelling story of the early days of Kona coffee.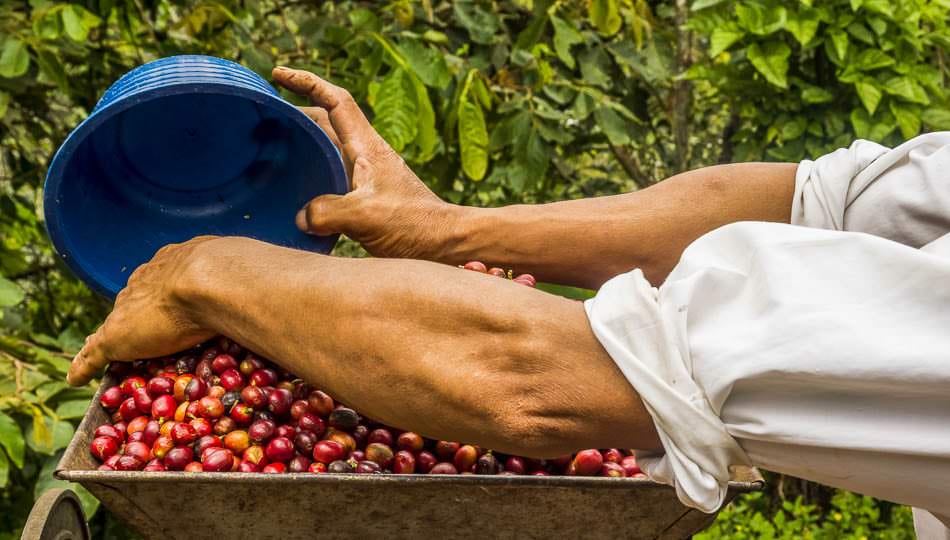 Located in the pasture below the H.N. Greenwell Store Museum, The Kona Historical Society practices the traditional art of baking Portuguese bread in a large wood-fired forno, every Thursday from 10 am until 1 pm. This stone oven is communal and can hold over 30 loaves of bread at a time. While the oven is heating, the dough is mixed, allowed to rise, rolled into seven balls (a lucky number for the Portuguese), and placed into pans. Between 12:30-1:00 pm is when the first batch of bread is ready ($8) on a first come first serve basis.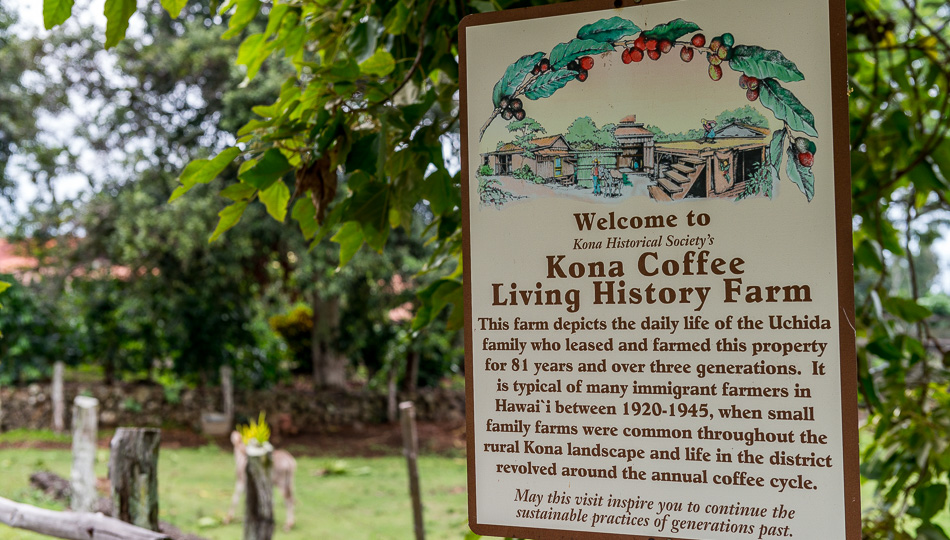 The Kona Coffee Living History Farm gives visitors an opportunity to experience history "brought to life" by costumed interpreters who demonstrate traditional crafts, and agricultural activities. A self-guided stroll through this historic farm tells the story of Kona's coffee pioneers during the early 20th century and the tools they used: the kuriba and hoshidana to mill and dry their world-famous coffee.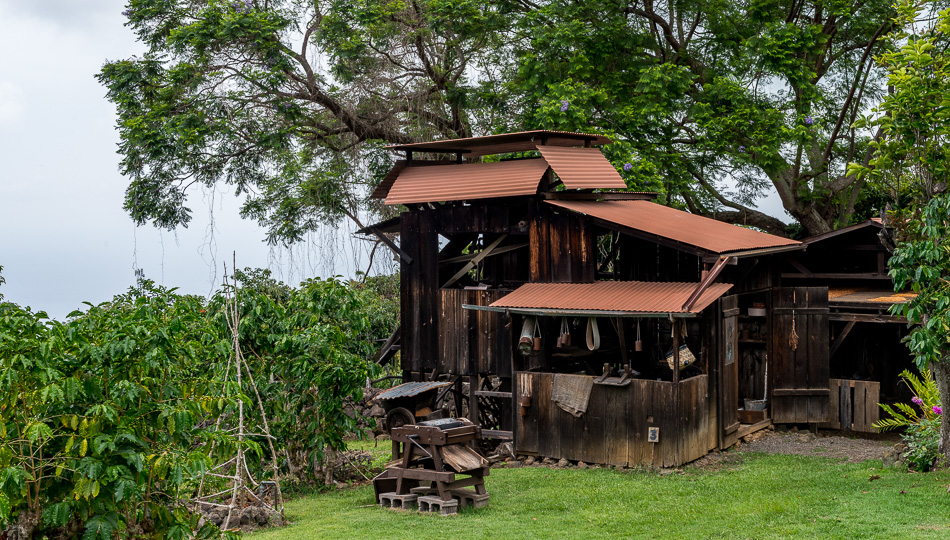 The Farm also sells 100% Kona coffee and other "Made in Hawaii" gifts at its gift shop. Kona Historical Society is a 501(c)3 non-profit organization. All proceeds from admission and sales go directly to educational programs and preservation projects.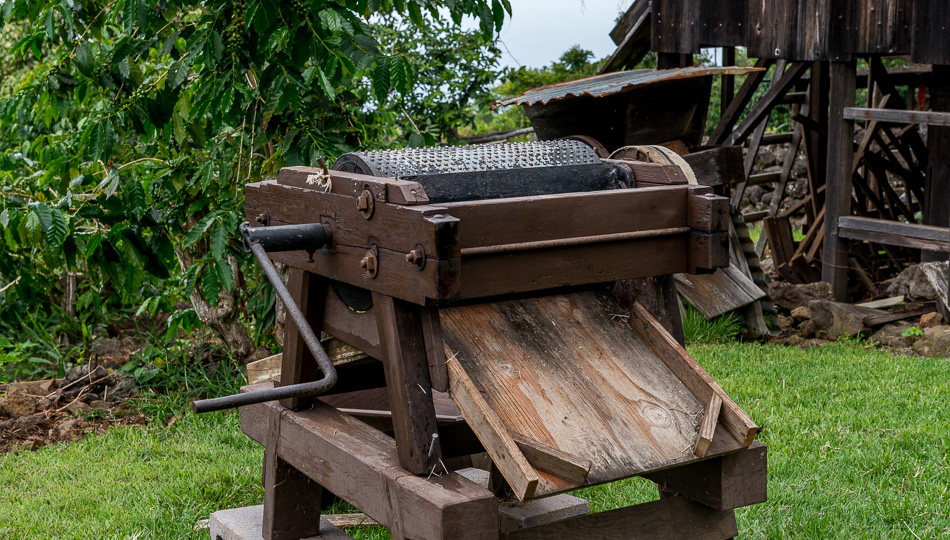 Kona Coffee History Farm Location & Map
82-6199 Mamalahoa Hwy
Captain Cook, HI 96704

Historical Society Contact
(808) 323-3222
Website