Visit Hapuna Beach State Park
Big Island Guide Travel Guide
Overview of Hapuna Beach State Park
One of Hawaii's – and the world's – most iconic beaches, Hapuna Beach is consistently ranked among the "world's best beaches" for a good reason. Hapuna offers some of the best conditions for swimming, bodyboarding, and sunbathing in the Hawaiian Islands. Hapuna (meaning "spring" or "pool" in Hawaiian) is popular with residents and visitors alike as one of the largest white sand beaches located along the Big Island's Kohala Coast. It offers nearly a half mile of immaculate white sand and continuous shore break that is great fun to play in.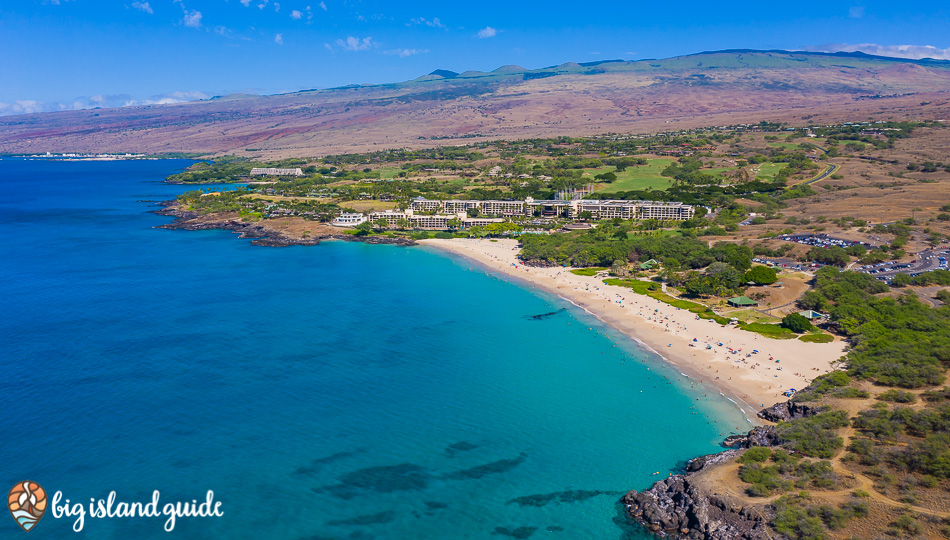 Perfectly suited to a lengthy beach stay, you could easily spend an entire day frolicking in the surf, riding the waves and snorkeling the day away. And from December through April, it's even possible to see migrating whales in the distance from this beach.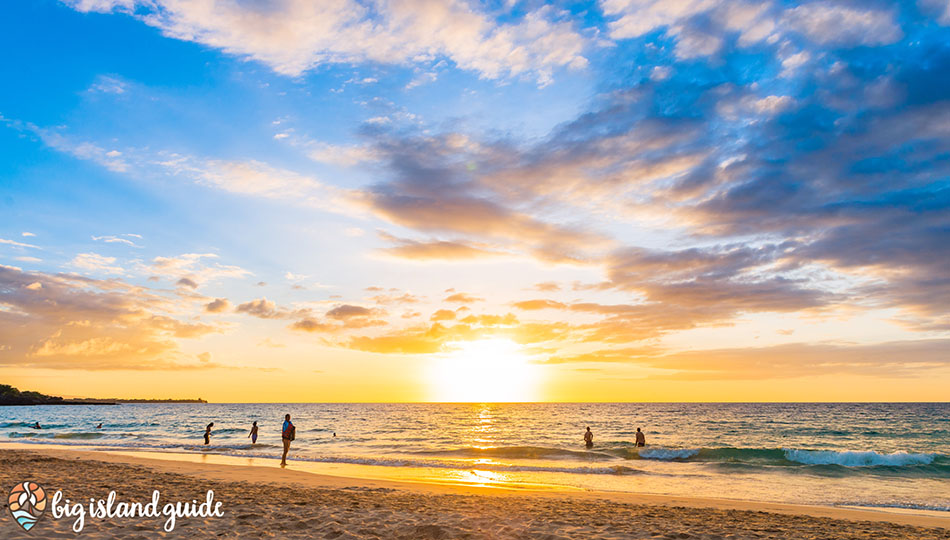 Snorkeling at Hapuna Beach
The snorkeling along the southern edge of Hapuna beach can be good if it is very calm and dangerous if it is not, typically during the summer months and in the morning, is your best bet. If your primary goal is snorkeling though, we would recommend heading just down the road to Waialea Bay (Beach 69).
Boogie Boarding at Hapuna Beach
Because of the frequent waves on Hapuna, this stretch of beach is a fantastic boogie boarding location. The surf on this beach can have a fairly strong shore break and is particularly rough in the winter months, there is a lifeguard on duty, but care should always be taken when playing in the ocean.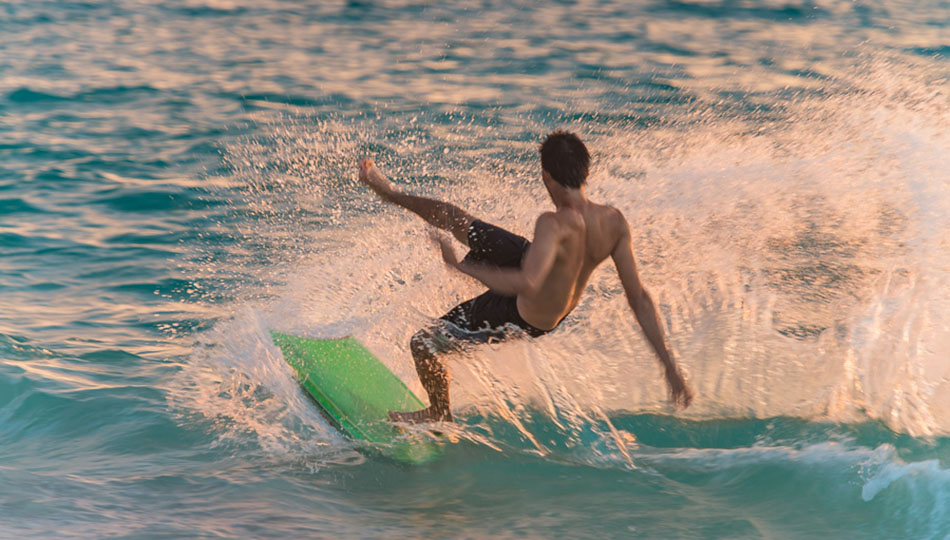 Kohala Climate
As this part of the Kohala coast is located in a dry semi-arid desert climate receiving only 10 inches of rain annually and superbly sunny, pack plenty of reef-safe sunscreen. Hapuna is equipped with several large shaded gazebos with picnic tables and barbecues for the perfect gathering. The beach itself, however, doesn't have much shade so it's a good idea to pack an umbrella or rent one for when you've enjoyed all the sun you want.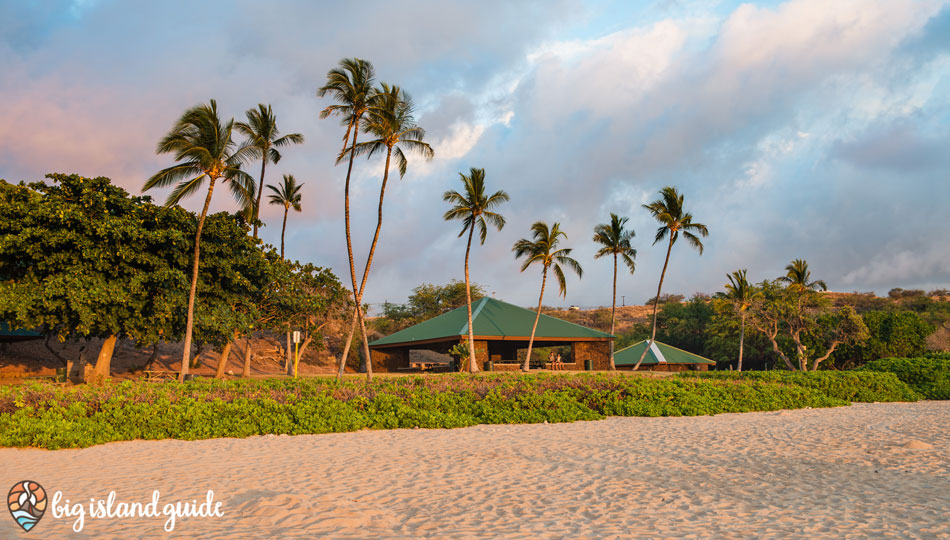 Three Frogs Cafe & Beach Rentals
Located just a short walk from the beach at the northern side of the parking lot, there is a small café called the Three Frogs where you can get a quick lunch or snack from 10am – 4pm. This cafe has a wide menu selection and offers beachgoer rental items: snorkeling gear, beach chairs and even umbrellas.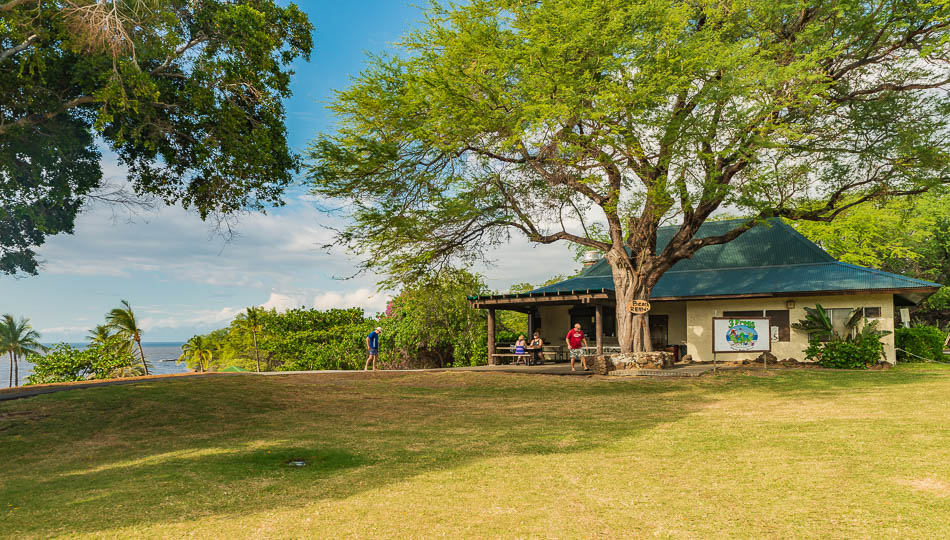 Ala Kahakai Trail
If you are into hiking, Hāpuna Beach is part of the Ala Kahakai coastal trail, where you can explore Kohala's historic coastline over ancient trails and numerous anchialine ponds. There are 700 known anchialine ponds in Hawaii, with most located in the youngest lava areas of the Big Island. An anchialine pond by definition is a landlocked body of water with a subterranean connection to the ocean containing a mixture of freshwater and saltwater. Eels, dragonflies, crustaceans, mollusks, and mullet and gobies fish can often be found in and around anchialine ponds.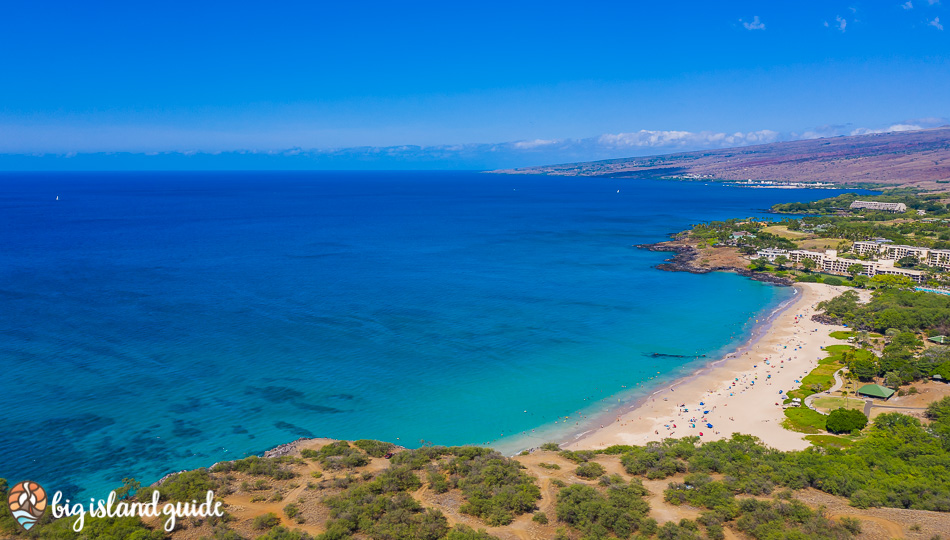 This 15.4-mile loop is part of an overall 175-mile corridor traversing over ancient fishermen's trails and historic Hawaiian settlement sites linking both public and private lands. The trail routes to additional coastal beaches and high-end resorts, and to the Puako Petroglyph Archaeological District and the Kings trail inland of the Mauna Lani Resort. Although the trail is rated moderately difficult, caution is recommended as the route navigates to potentially dangerous sea cliffs in certain areas. Note that the trail is not distinctly signed and maintained.
Parking and Camping at Hapuna Beach
Hapuna Beach Park has pay parking $10 per vehicle for visitors and free parking for Hawaii residents, in a large paved lot. As of April 2021, they are also charging a per person entrance fee for non-residents to go to this beach, it is $5 per person with children under 3 being free. Camping permits are also available for one of their 4-person A-Frame shelters with wooden bed frames and a picnic table. Online reservations for the shelters at Hāpuna must be made at least 7 days in advance of check-in date. Fees start at $40 per shelter per night for residents and $70 for visitors.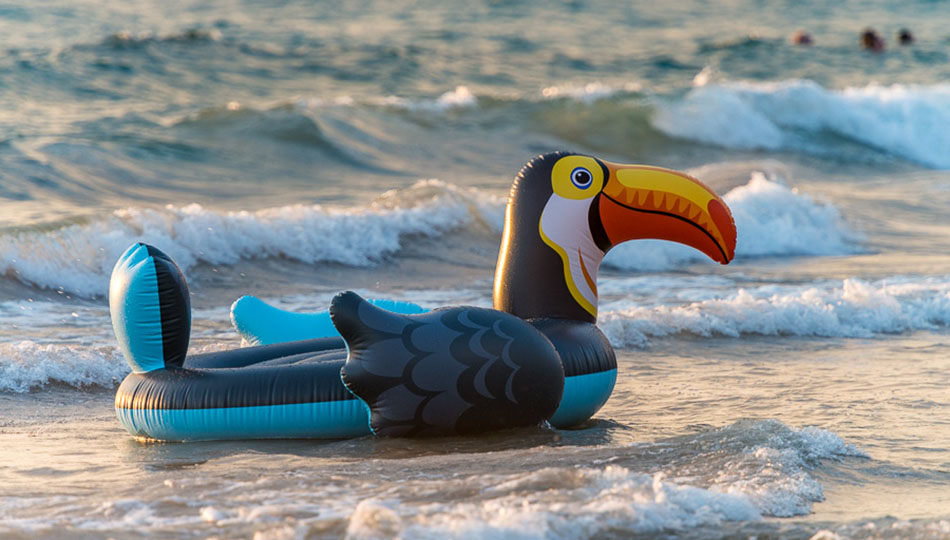 Hapuna Beach Amenities
Large Shaded Pavilions
Picnic Tables
Barbecue Grills
Restrooms
Showers
Parking ($10 fee)
Three Frogs Cafe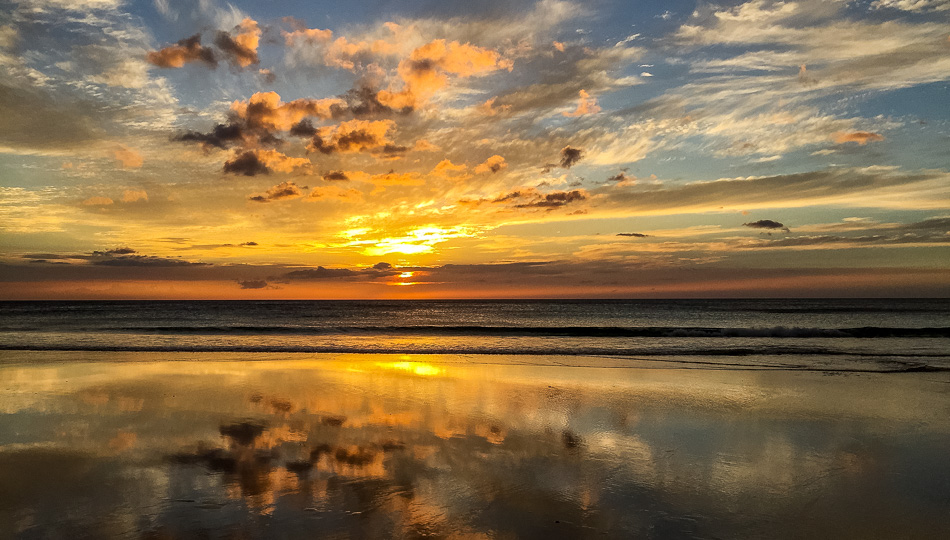 Map and Directions to Hapuna Beach
Hāpuna Beach is located about 30 miles North of Kailua Kona, off Hwy 19 at mile marker 70. Look for the sign directing you to Hapuna Beach State Park then follow it for 1/4 mile to the large paved parking lot.
Visit our complete Big Island Beaches guide to learn more about other great beaches on Hawaii Island.