Holualoa Gallery
Big Island Guide Travel Guide
The Holualoa Gallery has closed and transformed into the new Barbara Hanson Art Gallery and Studio.
Previous Owners/Artists, husband and wife, Matthew and Mary Lovein established Holualoa Gallery in January of 1990 and ran it until April of 2020. Their love of art and nature inspired them to host local artists in various mediums as well as, their own collections for over 30 years. Aside from being an accomplished painter, Mary wrote, photographed and published "Chameleons in the Garden" a coffee table book about the Jackson's Chameleons in Hawaii. She spent 5 years of daily journal entries, taking over 5000 photographs to document their behaviors and individual chameleons throughout the years. Originally from Mt. Kenya Africa, they reside in the cool elevations and rainforests of Hawaii.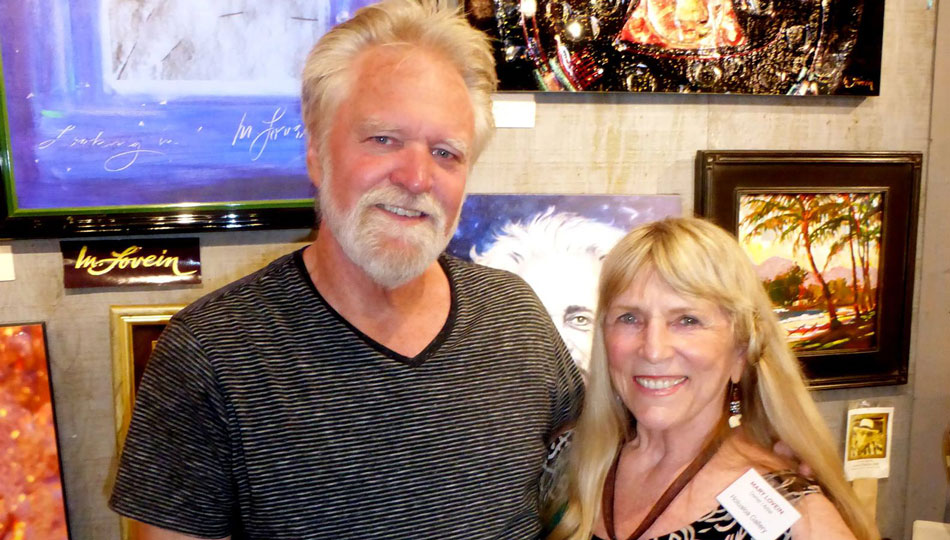 Matthew Lovein is the creator of the prized Wish Keeper™ in 1992 after seeing the design and concept in a dream. His vision, a ceramic vessel with a bamboo shaped lid and when lifted, a silk cord with an inner chamber, holds your written wish on parchment. The Wish Keeper™ is collected worldwide and is available in various shapes, sizes, and glazes. The front of the vessel is embossed with an ancient symbol Matthew presses into the wet clay representing good fortune and abundance. Matthew Lovein doesn't stop there, he has some impressive and sizable ceramic sculptures and also works in glass. Both artists are continuing with their creative endeavors and will remain an important part of the Hawaii Art scene.
Hours of Operation
Permanently Closed