Kahaluu Beach Park
Big Island Guide Travel Guide
Kahaluu Beach Park Overview
An easily accessible hotspot for snorkeling, surfing, and swimming, Kahaluu Beach Park is a great destination for family-friendly beach fun on the Big Island's sunny Kona Coast. Located on Alii Drive, Kahaluu Beach Park is a unique beachfront in Kona, mixing history with water activities and nearby amenities.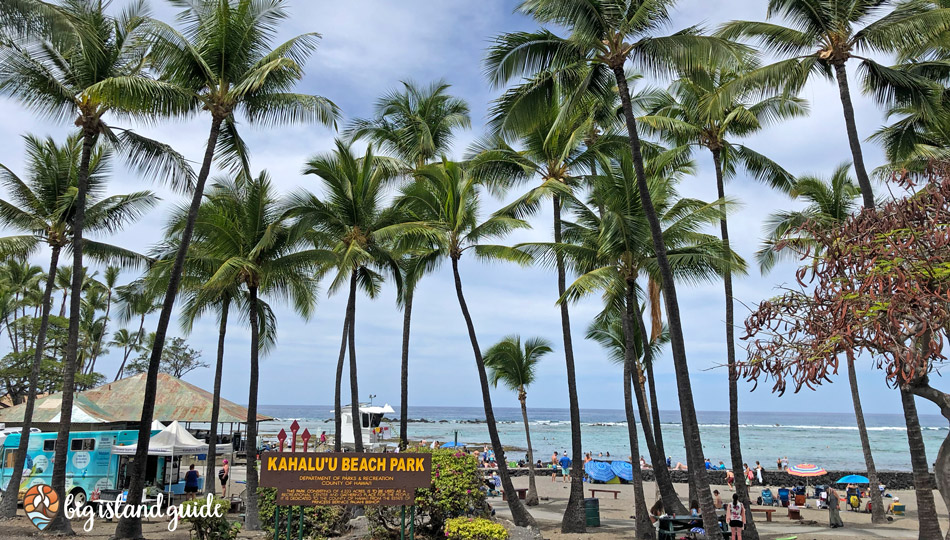 The bay is contained by an underwater rock wall that surrounds the area and blocks the larger waves, letting just small currents flow into the bay, which clean and replenish the water regularly. Originally a sacred place with heiaus (temples) and fish ponds, ancient Hawaiians built this barrier rock wall in the bay to break the surf for better fishing conditions; the end result – exceptional small waves and calm, clear ocean perfect for enjoying the water and exploring marine life.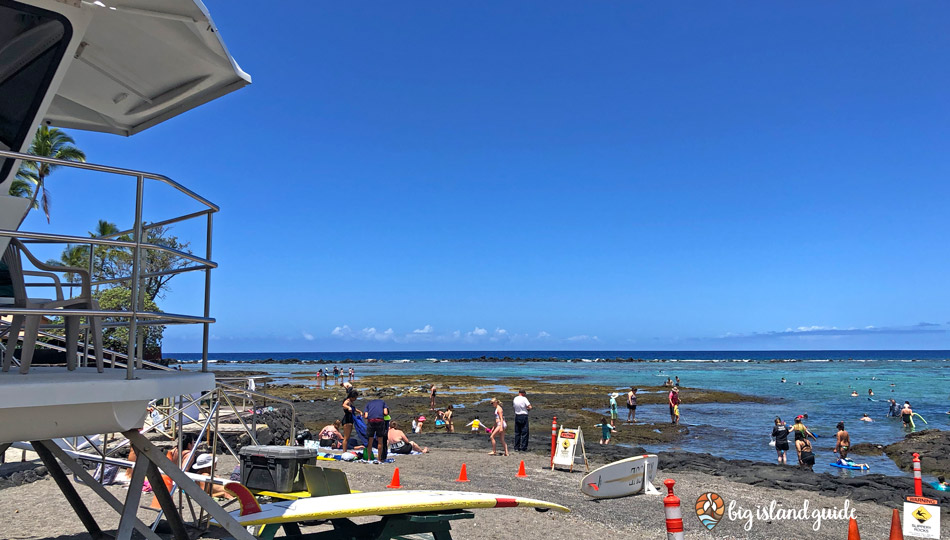 Kahaluu Beach Park Activities
Kahaluu Beach Park is one of Hawaii's premier areas to learn to surf as well as a local favorite for snorkeling, swimming, and hanging out with friends and family. The water at Kahaluu Beach is generally tranquil and shallow, ideal for the novice snorkeler. While this area is not a marine preserve like Kealakekua Bay, you'll be impressed by how many fish you will see. The water is really shallow, even at high tide it's generally under 15 feet, allowing sunlight to nourish the coral and support a healthy fish population. The floor of the bay is mostly lava rock and coral with just a small amount of sand up near the shore, this makes the water stay much clearer so snorkeling visibility is very good at Kahaluu, especially as you go further out.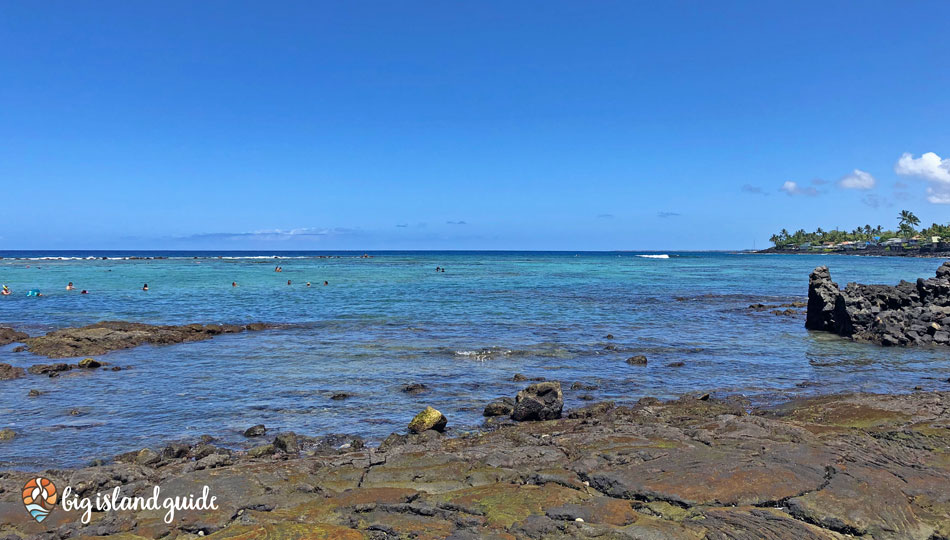 Kahaluu Beach is also a great spot to see green sea turtles (honu) feeding on seaweed or sunning themselves on the warm lava rocks. While you might be tempted to capture a selfie next to one of these majestic creatures, remember to give them plenty of space. Hawaii's Green Sea Turtles are under legal protection under the Endangered Species Act and visitors are required to stay a minimum of at least 10 feet away. If you see them swimming in the bay, watch them from a distance, but please don't chase them.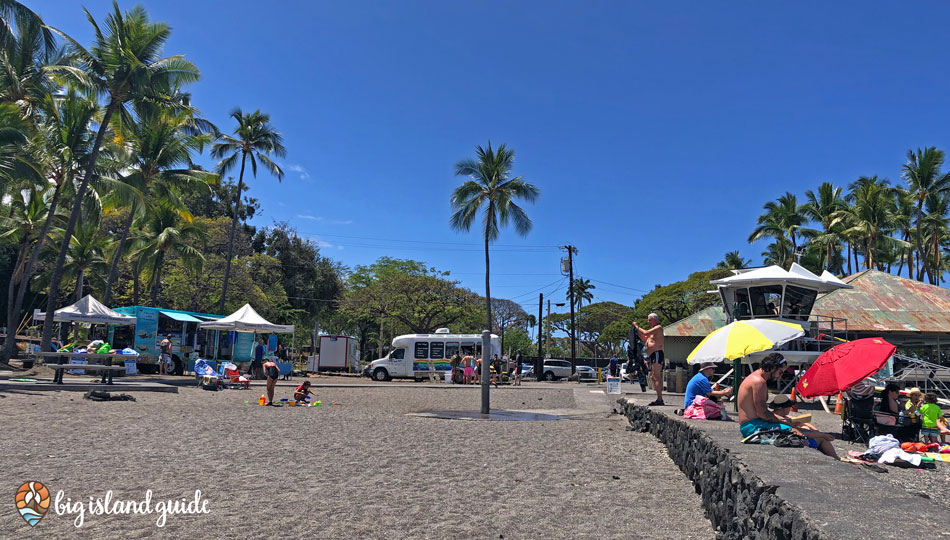 Kahaluu Beach Information & Amenities
Kahaluu Beach Park is very popular and being right in town, it has many amenities to serve the large population who recreate here. There are barbecue pits, pavilions, picnic areas, restrooms and showers as well as a Lifeguard station. There is a well equipped rental shop across the street that also offers surf and paddle board lessons. The beach itself isn't as picturesque as many of the northern beaches, but the real treasure here is in the water activities.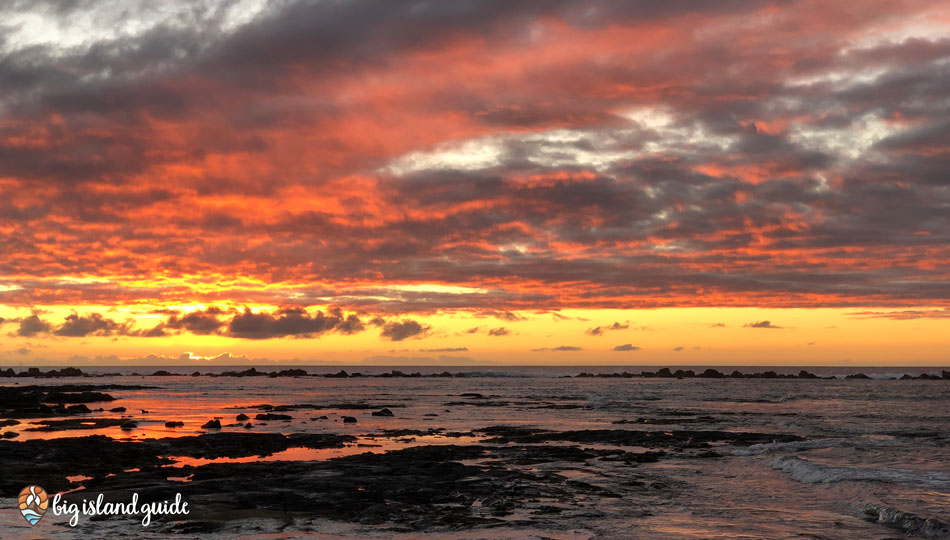 After you are done with your day at the beach, take advantage of the proximity to Kona's amenities. Enjoy happy hour and watch the sunset at one of the local bars or have a nice meal at one of Kona's many excellent restaurants or stop at one of the local art galleries to find your piece of paradise to commemorate your Big Island adventure.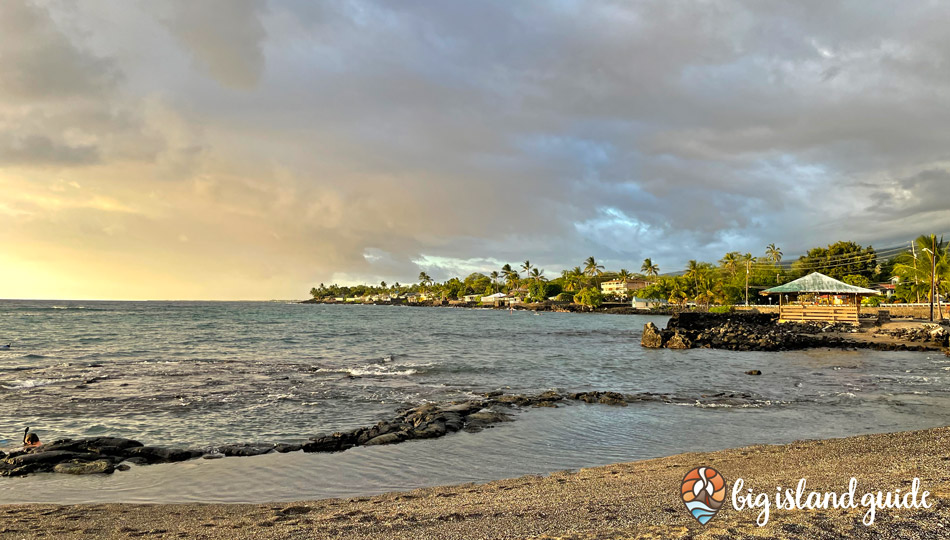 Amenities
Lifeguards
Restrooms
Outdoor Showers
BBQ
Picnic Areas
Hours
Daily 6 AM-11 PM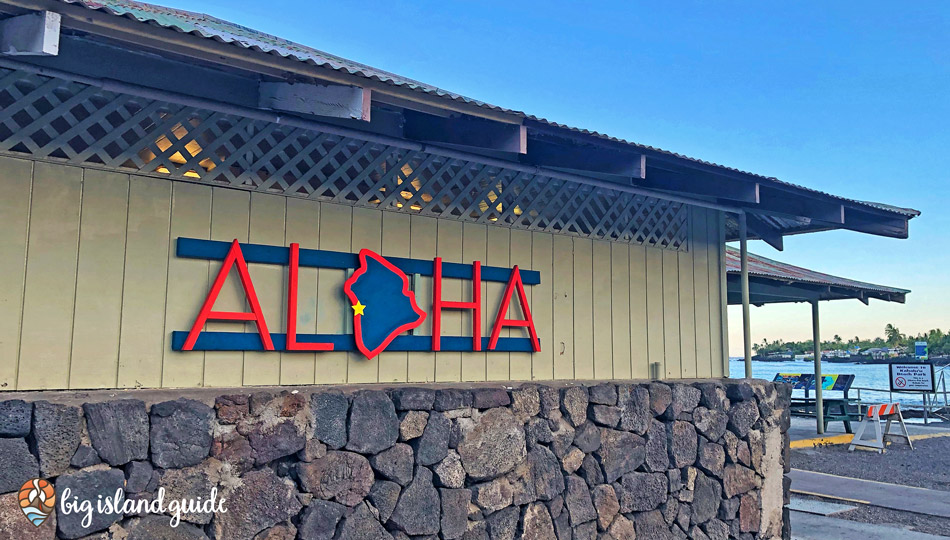 Kahaluu Beach Park Location and Map
78-6710 Alii Dr.
Kailua-Kona, HI 96739