Explore Thurston Lava Tube
Big Island Guide Travel Guide
Explore the Thurston Lava Tube
Around 1.5 miles past the entrance to Hawaii Volcanoes National Park, you will find a huge lava cave perfect for exploration. You can park at the Kilauea Iki overlook parking lot on Crater Rim Drive to start your spelunking adventure. Depending on the weather, you may need a light jacket or rain gear as the overlook is at an altitude of around 3,900 feet and it can be chilly when raining. After a short trail hike through lush vegetation, you will cross a small bridge and find the Thurston Lava Tube entrance.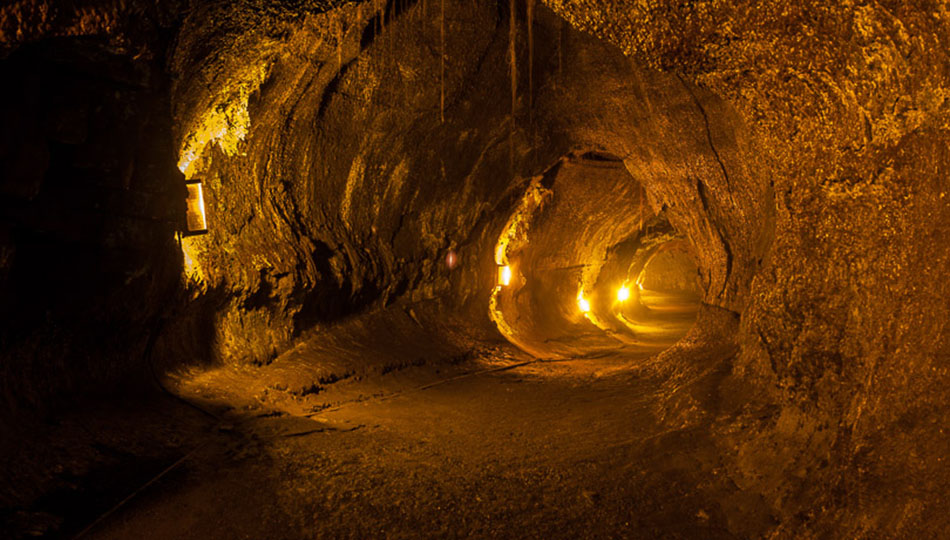 There are several lava tubes and lava caves you can visit around the Big Island. The Thurston Lava Tube was discovered in 1913 by Lorrin Thurston, a newspaper publisher instrumental in creating Hawaii Volcanoes National Park. Scientists estimate that the tube dates back some 350-500 years, it is easily accessible and an exemplar example of a lava cave.
How Lava Tubes Form
Lava tubes are formed when a tributary of magma flows beneath the hardened surface of an active flow. Leaving the point of eruption in rivers, lava generally stays hot even as it's surface cools, creating a crusted surface that encases the channel. As the neighboring lava cools these channels can get thick enough to form an insulating tube as an outlet for the flowing magma.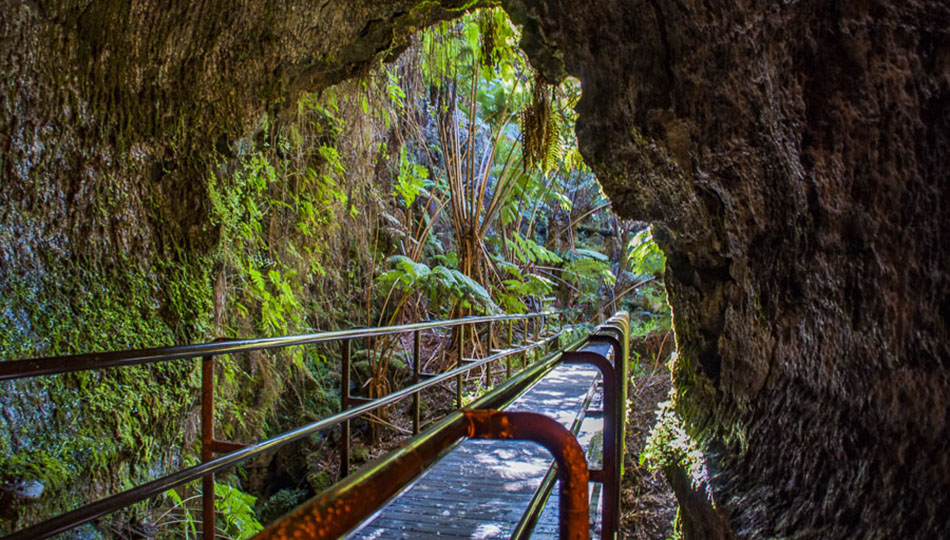 When the lava flow stops and the last of it passes downhill, a lava tube cave can be formed. These tubes can be a few feet high stretching for miles with high ceilings. With a ceiling height of more than 20 feet in places, the 600-foot-long Thurston Lava Tube (a.k.a. Nahuku) is an excellent example illustrating the molten forces of Kilauea.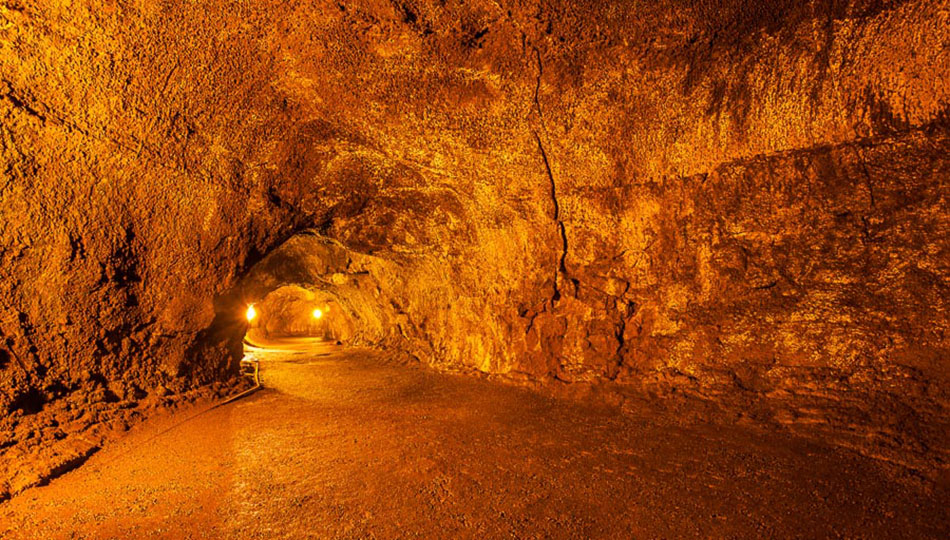 Marginally lit by electric lights, the cave floor is uneven and dark in spots, so don't forget to wear good shoes and bring a reliable flashlight. There is even an unlit section of the cave, and a walk of 50 yards in pure darkness is a unique experience. Restrooms are available near the entrance to the trail.
The cave is open 24 hours a day, but is only lighted from 8am to 8pm. This attraction is occasionally unavailable due to maintenance or volcanic / seismic activity. Always check the National Park Service Website for more information on the current status before visiting.
Thurston Lava Tube Location & Map
Hawaii Volcanoes National Park