Please Use Reef Safe Sunscreen in Hawaii
Big Island Guide Travel Guide
Please Use Reef Safe Sunscreen in Hawaii
Some of the most common sunscreen brands will soon be banned from sale in Hawaii. More than 3,500 products use an ingredient called oxybenzone, a common element in many sunscreen products that helps block harmful UV rays. In May 2018, the Hawaii State Legislature passed the Hawaii Senate Bill 2571, which bans the sale of these products in the state.
Oxybenzone, while highly effective at filtering UV rays when applied topically, has been linked to coral bleaching, which is extremely harmful to coral reefs and marine environments. Within coral communities live symbiotic algae called zooxanthellae, which provide coral with food via photosynthesis. Oxybenzone, along with a few other common sunscreen ingredients, awaken viruses in the algae, causing them to explode and infect nearby coral reefs. This exposes the coral to direct sunlight and leaves them without a food source.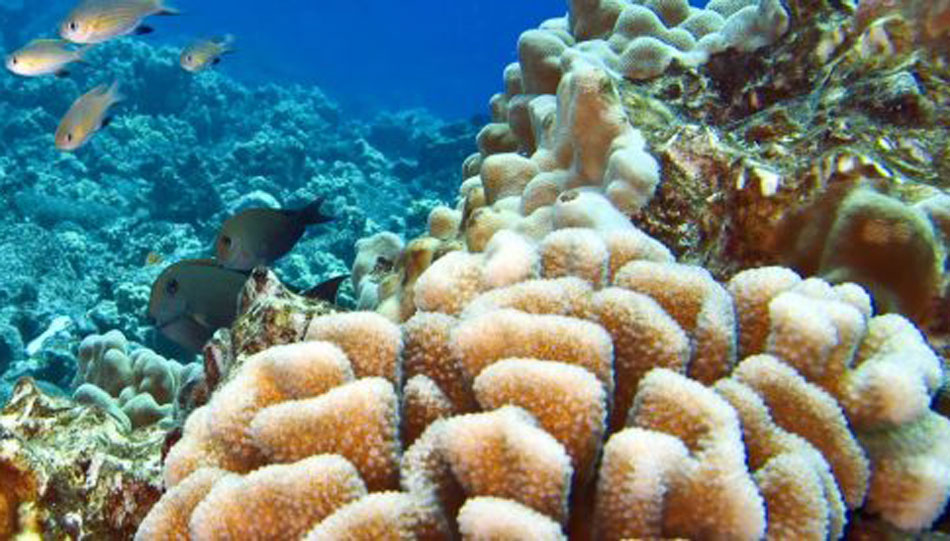 Because an estimated 400 different fish live within Hawaii's coastal water – and many of them rely on the coral reef ecosystems to survive – there's a huge environmental argument to be made regarding the use of reef safe sunscreen in Hawaii. The largest concern with this bill is that it bans nearly 70% of the sunscreen products available today. The Consumer Healthcare Products Association argues that skin cancer prevention efforts could be severely affected by the bill. Skin cancer is among the most common forms of cancer in the United States, so excessive sun exposure is a very real problem as well. That's why it's important to find good alternative sunscreens to use and to utilize sun shirts when you are snorkeling or spending extended time in the water.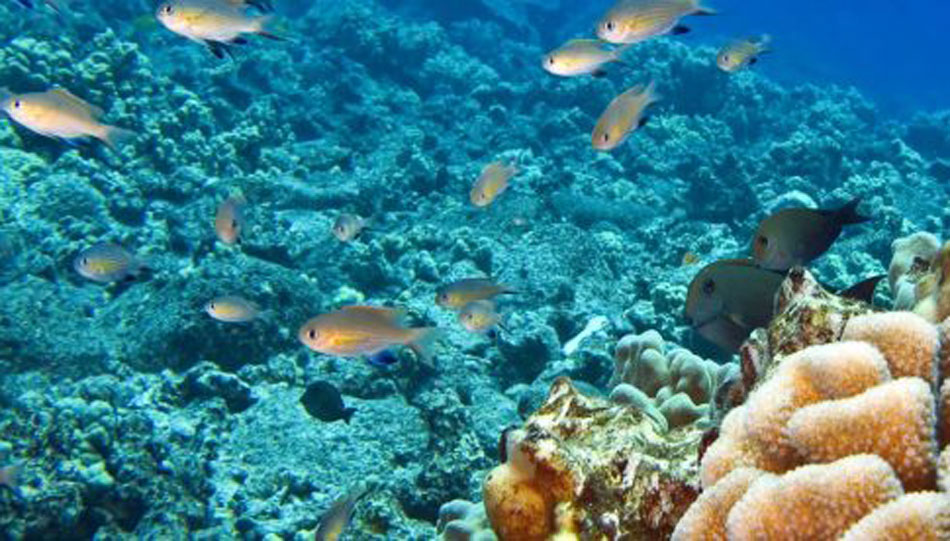 Reef Safe Sunscreen Recommendations and Other Alternatives
Companies like Thinksport, Raw Elements, Sun Bum, Blue Lizard, Stream2Sea, Ao Organics, and Hawaiian Sol offer reef safe sunscreen in Hawaii. These products have a variety of reef friendly ingredients and they tend to work well when applied as recommended. It may be a good idea to test a few products at home to make sure you don't have any reactions to the ingredients and see if one brand works better than another for you. It's also wise to avoid sunscreen sprays, which tend to end up in the air and on the sand more than on your skin.
And as always, you can seek out shade and wear sun-protective clothing to protect your skin from UV rays. A wide brimmed hat and a long sleeved sun shirt will work wonders, especially if you are at the beach for an extended period or are going swimming in one of the sensitive reef environments around Hawaii.
If you will please consider using some of these reef safe sunscreen products and practices when you're visiting Hawaii, our reefs, fish and community will thank you for helping to keep the marine environment safe and keeping harmful chemicals out of the water. Mahalo!