Honl's Beach
Big Island Guide Travel Guide
Honl's Beach Overview
Located in downtown Kona along Alii Drive is a small beach area called Honl's Beach at the Wai'aha beach park. For those seeking sand between their toes for a respite from shopping and sightseeing, Honl's Beach might be just your perfect oasis. Shaded by coconut palms over grassy and sandy patches, it has plenty of spots for an impromptu picnic or watching the sunset.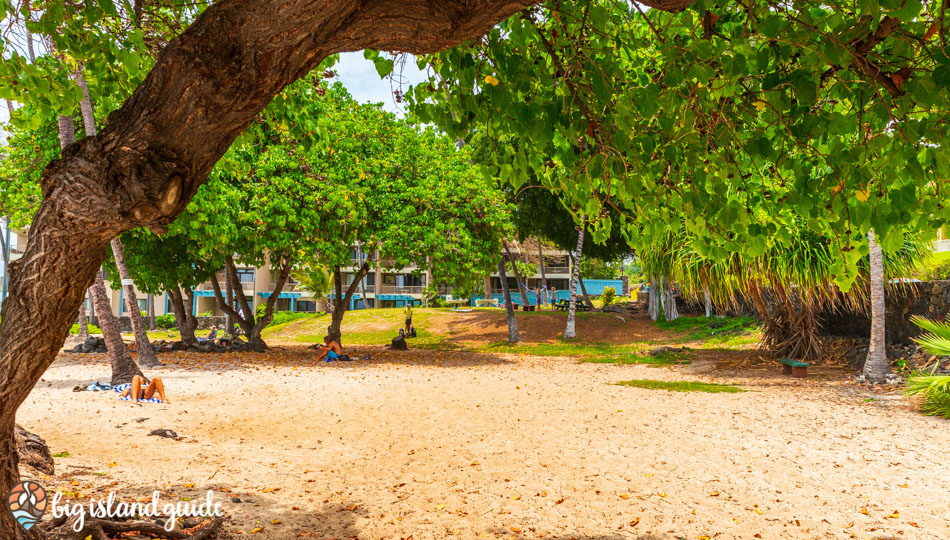 Located just one mile south of Kailua Pier, Honl's Beach is modest but for those seeking an adventurous time in the water, look no further. Offering a marvelous view of the ocean, this uncrowded beach park is a great place to close your eyes and listen to the waves crash along the shoreline. While the swimming at Honl's Beach isn't spectacular due to the rocky bottom, it's an incredible place for bodyboarders to experience the high-energy water activities of the Kailua-Kona coastline.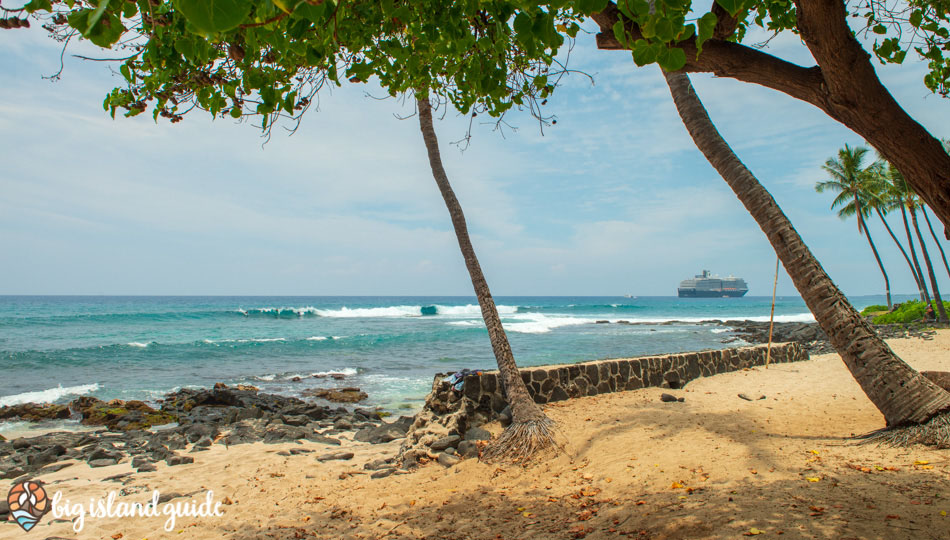 The Origins of Boogie Boarding
In fact, boogie boarding was actually invented here! On July 9, 1971, Tom Morey invented the modern Boogie Board. Residing just across the street from Honl's Beach, Tom saw the awesome swells out his window, took a nine-foot piece of polyethylene foam, grabbed a knife, cut it in half, then shaped the board with a hot iron and an electric knife and the rest is history.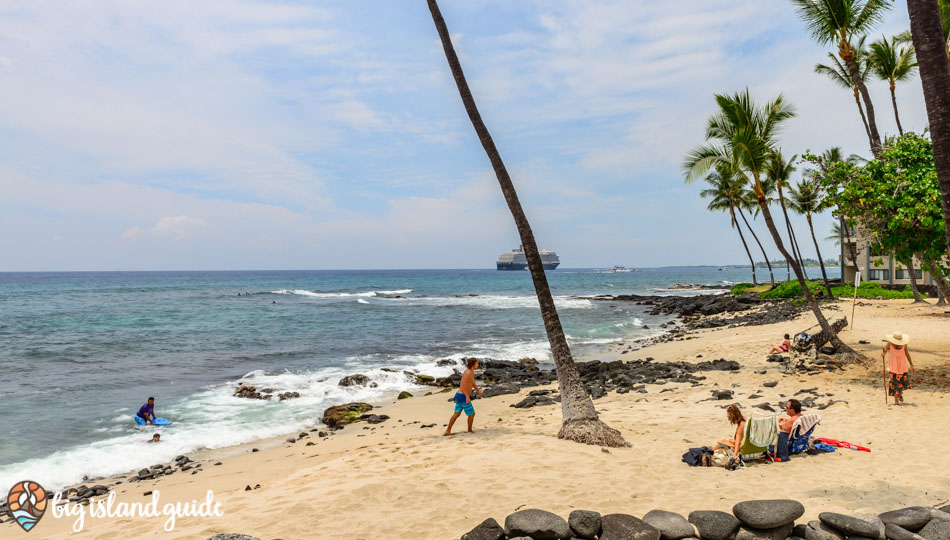 Each summer is the Kona Roots Bodyboarding Contest celebrating this famous landmark's sport. For those looking to "boogie", you can rent a board from Miller's Surf or Kona Boys giving you an opportunity to ride the waves at this famous beach. This is a more advanced surf spot that can get strong currents during larger swells, so be careful in the water when waves are present.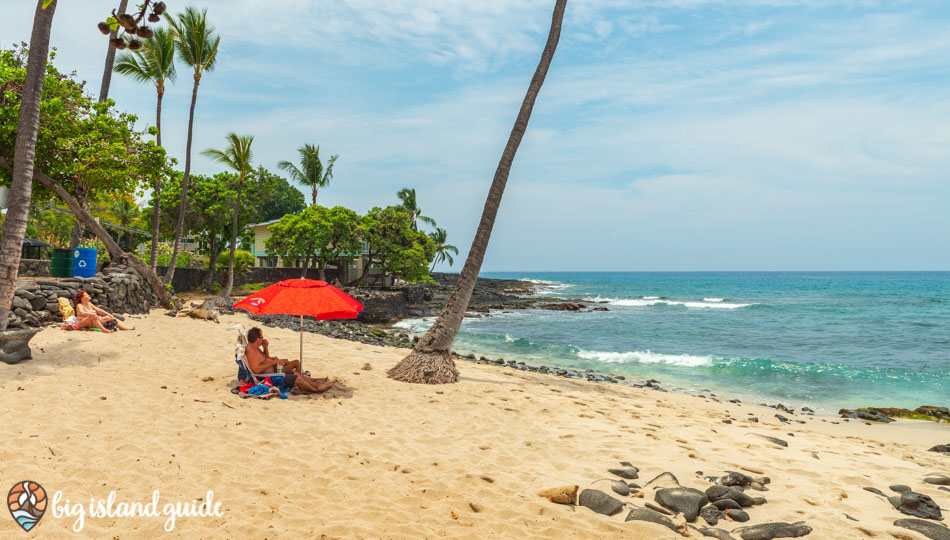 Convenient Beach Right in Kona
With it's central location, this beach puts you in close proximity to downtown. It's a great location to watch the boats come and go from Kailua Bay. After you are done at the beach, stroll through historic Kailua-Kona for a sunset cocktail along the shore. Or take a sunset cruise leaving from the Kailua Pier.  With the many great Kona restaurants in the downtown area, you can have your choice of multiple international cuisines.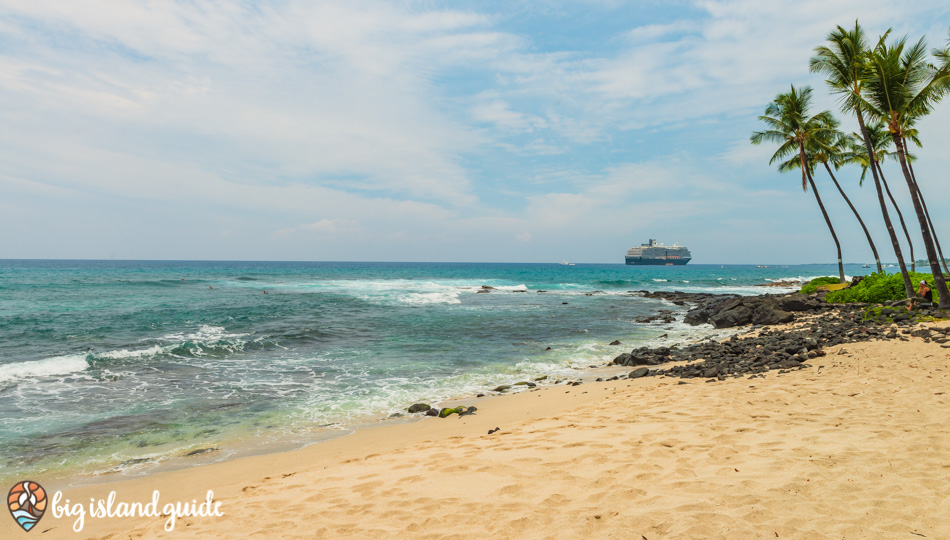 Honl's Beach Hours and Amenities
Hours
Daily 6 AM-11 PM
Amenities
Restrooms
Outdoor Showers
Fishing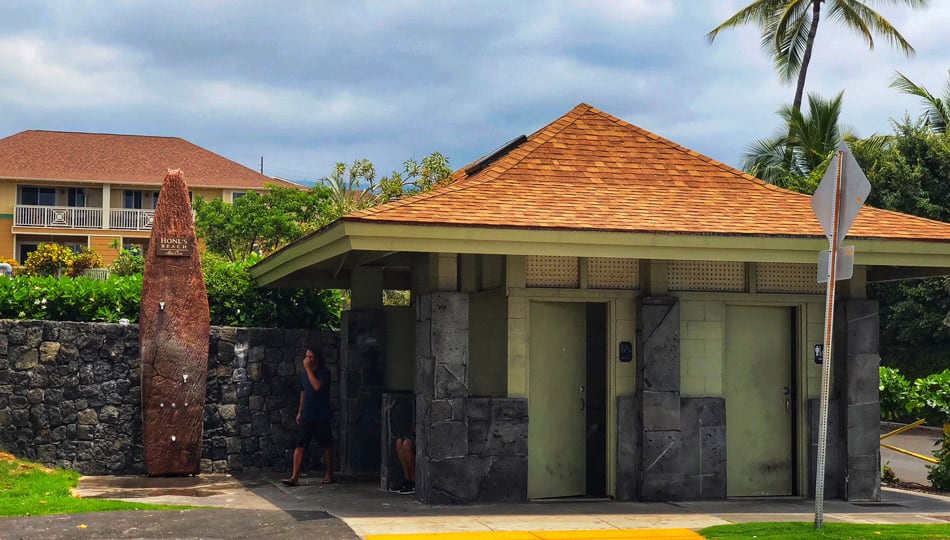 Honl's Beach Location & Map
75-5924 Alii Dr
Kailua-Kona, HI 96740