Wishard Gallery
Big Island Guide Travel Guide
Wishard Gallery Overview
The Wishard Gallery is located in Hawi Hawaii on the northern tip of the Big Island. This small North Kohala community showcases many artists and galleries as well as unique shops and restaurants along it's small Main Street, with a link back to a more traditional Hawaii. Born and raised on the Big Island, gallery founder Harry Wishard, embraced the beauty of Hawaii and his love of art at an early age. Self-taught, utilizing oil as a medium for his subjects: remote valleys, rainforests, and dynamic skies leap off the canvas commanding Hawaii's natural beauty and magical light.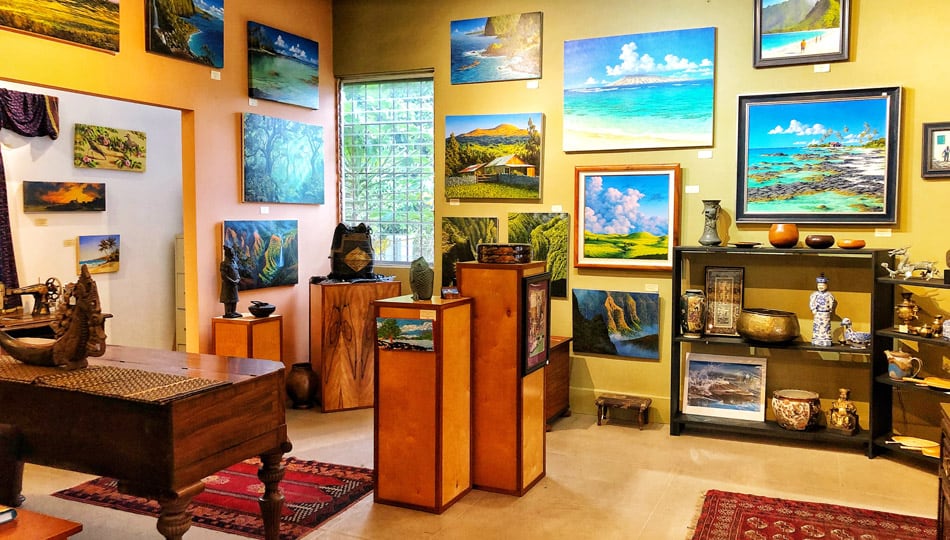 Representing a wonderful cross-section of local artists, from a variety of disciplines, the Wishard Gallery is a must stop when you visit the northern tip of the Big Island. Art collectors will enjoy featured artists such as Kathy Long whose work combines her interest in cultural anthropology and art honoring the Hawaiian people and their culture. Another featured artist, Edwin Kayton has been referred to as a "renaissance man" because of his "Chiaroscuro" technique harnessing the dramatic effect on the interaction between light and shadow.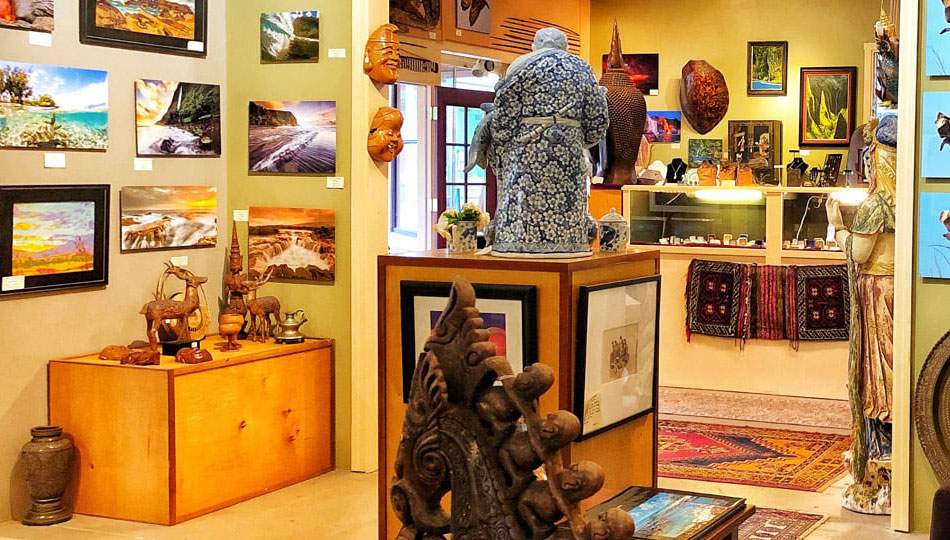 Also worth a look, is a wide-ranging selection of treasured antiques to view, from Hawaiian artifacts (many not for sale), to authentic swords and knives. This collection is truly unique and wide ranging with representations from many countries and eras. Many of the Hawaiian artifacts are part of the owners own special collection, unearthed by he and his family over a life time of living in Hawaii.
Wishard Gallery Location & Map
55-498 Hawi Rd
Hawi, HI 96719
Wishard Gallery Hours & Contact
Hours
10am – 6pm Daily
Contact
(808) 731-6556
Website