Big Island Beaches to Spot Green Sea Turtles
Big Island Guide Travel Guide
Hawaii Beaches are Frequently Visited by Hawaiian Green Sea Turtles
The number of incredible marine and wildlife species found in the state of Hawaii is as numerous as it is varied, including Hawaiian green sea turtles. More than 20 national wildlife refuges exist throughout the Hawaiian islands, where hundreds of endemic species of marine life and land-based animals have evolved in relative isolation for millions of years, resulting in some of the most diverse and interesting species anyplace in the world. Among the most prized and revered animals in the state are Hawaiian green sea turtles.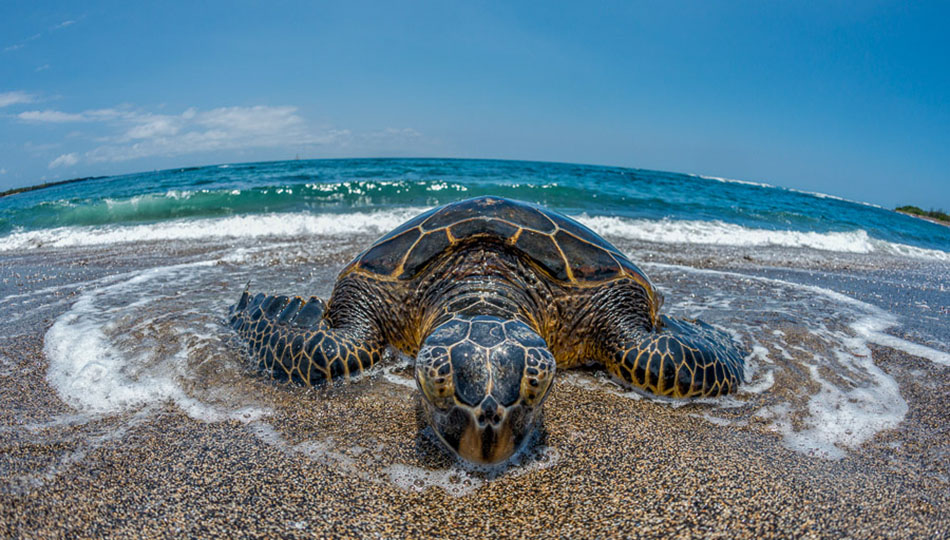 Commonly called the green sea turtle or Pacific green turtle, these magnificent creatures are referred to by their Hawaiian name "honu." They are typically only 2 inches long when they hatch, but grow to 3-4 feet in length and weigh around 300-400 pounds as adults. The largest one ever found was 5 feet long and 871 pounds! They can live to be more than 80 years old, it's hard to know just how old, because they usually outlive the length of the research.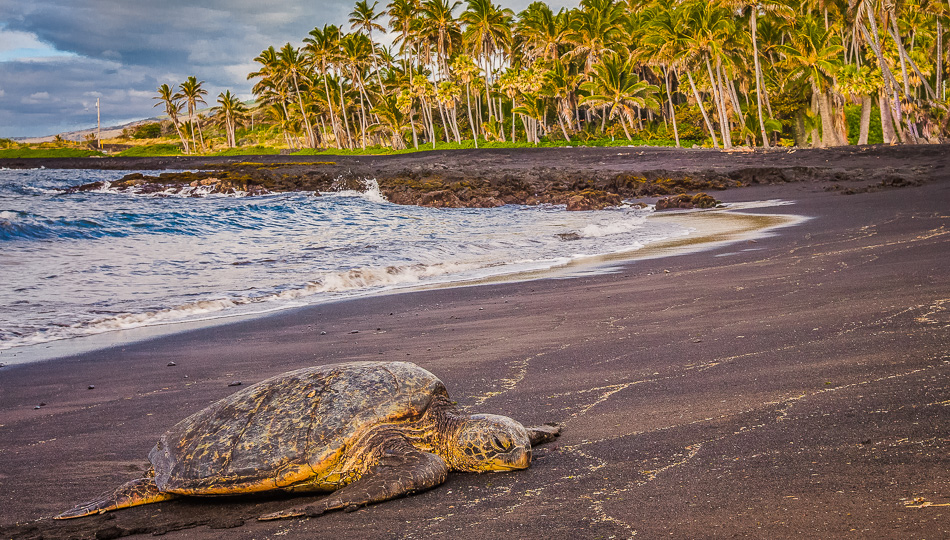 Green Sea Turtles are listed as both an endangered and threatened species, depending on the region of the world you are in. It's illegal to interfere with or approach honu within ten feet, so always be aware and don't wander too close to these protected animals. Honu are absolutely worth seeking out to simply observe and admire from a safe distance. If seeing a green sea turtle is high on your Big Island vacation itinerary, these areas won't disappoint:
Ninole Loop Rd
Naalehu, HI 96772
(808) 961-8311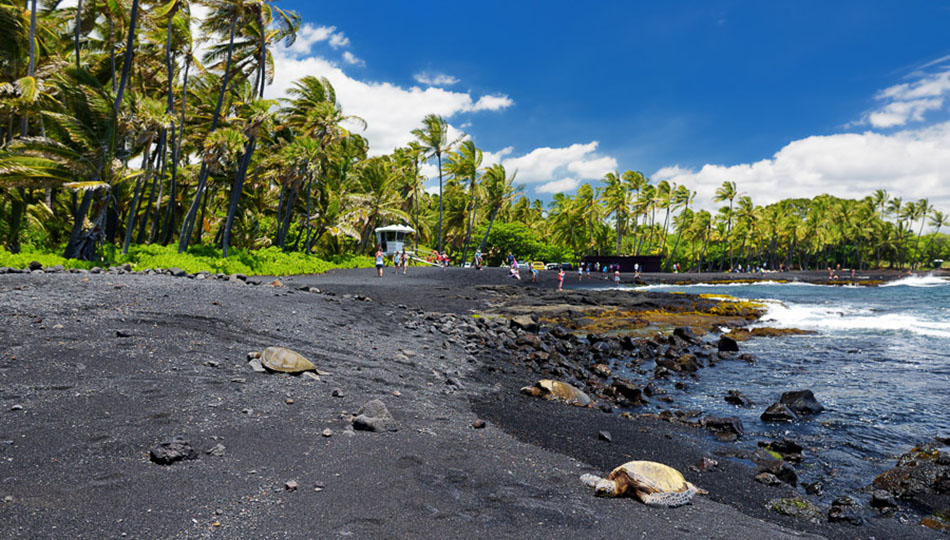 A true black sand beach made from basalt and ancient lava flows, this rocky, harsh beach makes for a perfect resting place for honu as well as offering spectacular views of the dark coastline against crisp white waters. This isn't always the best spot for swimming, but sightseeing and picnicking are popular activities for locals and tourists alike.
State Hwy 160
Hōnaunau, HI 96726
(808) 328-2326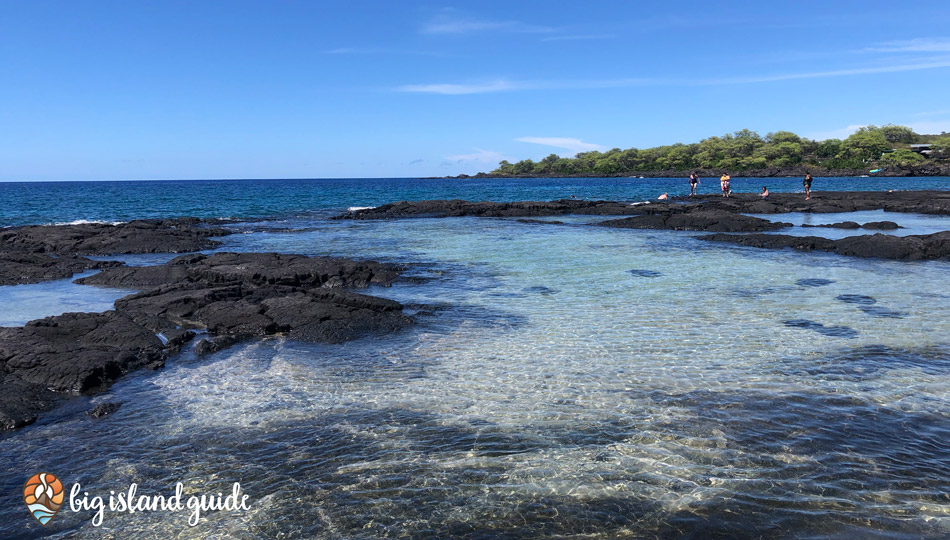 A place of refuge for ancient Hawaiians, Pu'uhonua O Honaunau is today a historic site for the purpose of educating the public about Hawaiian traditions and laws. Large wooden carvings, reconstructed structures, and a massive foundation of lava rocks populate the park's expansive area, which is still a frequented area for honu and other marine life. The nearby Honaunau bay is one of the Big Island's best snorkeling areas and is a likely place to see turtles while swimming.
786702 Ali'i Dr
Kailua-Kona, HI 96740
(808) 961-8311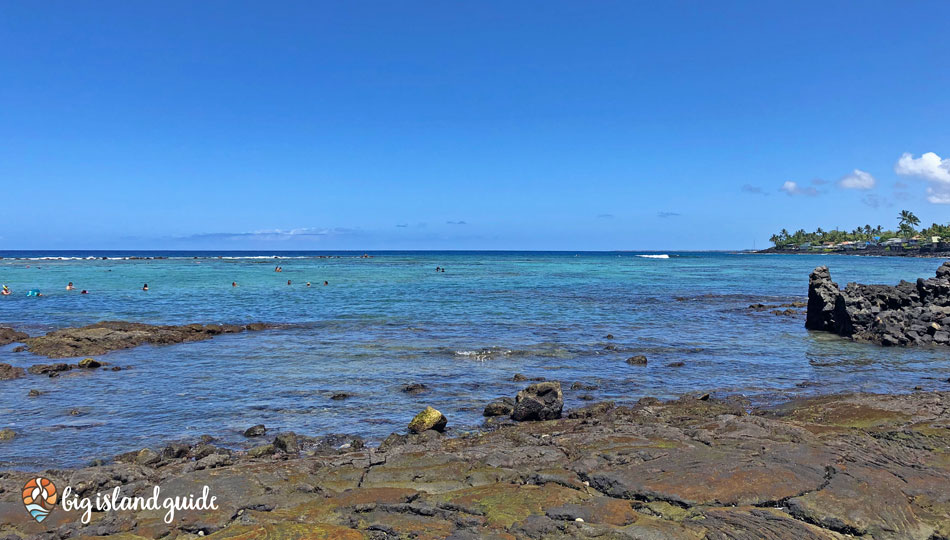 Also known as Snorkel Beach, Kahalu'u Beach Park is home to more than 100 marine animals, offering crystal clear waters and gentle surf that's perfectly suited for first-time snorkelers and underwater photography. The shoreline, which is mixed between white sand and black lava rocks, is speckled with large sea turtles and makes for a great spot to have a picnic or sunbathe.
Old Puako Rd,
Waimea, HI 96743
(808) 464-0840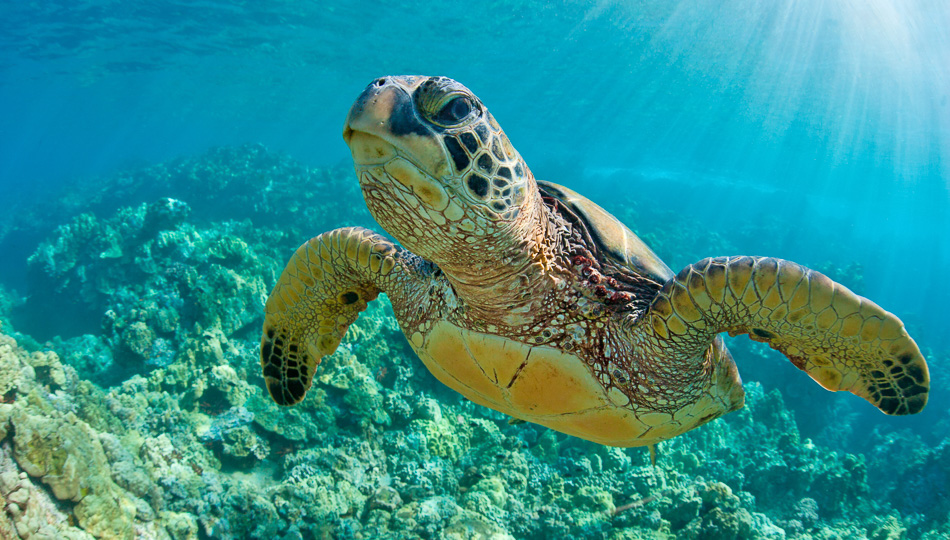 Waialea Bay, or Beach 69, is one of the most popular white sand beaches on the Big Island with bright sunshine, natural shade, and amazing snorkeling opportunities. Due to the location and shallow reef, you're likely to see green sea turtles swimming in the water here in this sheltered bay of the Big Island.
Kiholo Bay is a Favorite Turtle Swimming area
71-1890 Queen Ka'ahumanu Hwy
Kailua-Kona, HI 96740
(808) 961-9540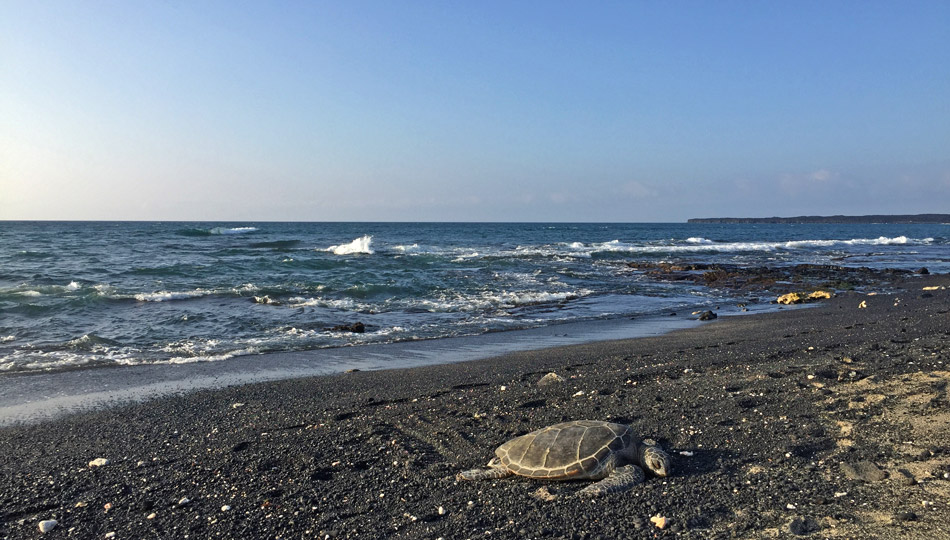 Appropriately referred to as "turtle bay," Kiholo is one of the very best places to see green sea turtles up close. Originally a man-made fishing area, the black sands of Kiholo stretch over two miles and despite the required hike and the areas protected status, the bay's gentle waters make for interesting swimming and snorkeling.
Map of Some Big Island Beaches Frequented by Hawaiian Green Sea Turtles