Hilo Bay Hale Bed & Breakfast
Big Island Guide Travel Guide
Hilo Bay Hale Bed & Breakfast Overview
Hilo Bay Hale Bed & Breakfast offers a unique Hawaiian accommodation experience with its amazing hospitality and facilities. Located in an ideal spot very near to downtown Hilo, this inn provides an easy way to reach and explore major attractions in and around the city, which you shouldn't miss. Nearby attractions include waterfalls, black sand beaches, museums, dining, shopping and Hilo's beautiful parks.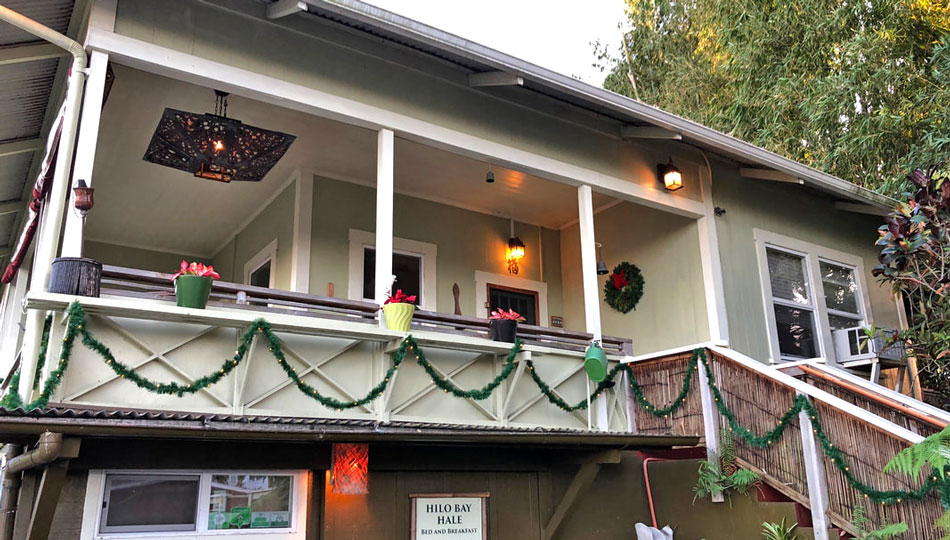 Built in 1914, Hilo Bay Hale B&B is famous for its historic plantation style look and upgraded facilities (restored in 2008). You have use of the kitchen and laundry as part of your stay. The hosts or staff, will be available to assist you throughout your visit. You can enjoy a tempting breakfast buffet every morning from 8-9 am or request a special late or early breakfast that fits your activity schedule. You are bound to have a wonderful day after enjoying your delicious breakfast out on the front lanai, visiting with other travelers and soaking in the fantastic view of Hilo Bay.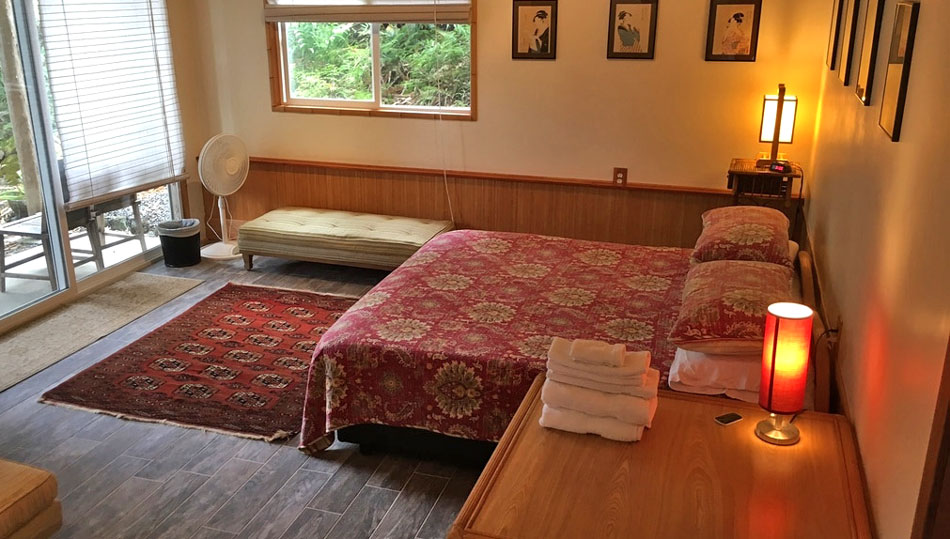 People from across the globe who come to visit the Big Island prefer this charming inn over many of the local hotels because of the cozy comfort it provides. Hilo Bay Hale Bed & Breakfast contains 4 guest rooms, each with a private bath, 3 with queen beds and one with a king bed. It is an ideal spot for your family to stay or for a couple's getaway. Each room features a private terrace that offers views of Hilo Bay or the koi ponds. Numerous restaurants and markets are within walking distance from this inn. If you are sensitive to noise, note that the inn is located right in town so there will be some traffic noise and many neighborhoods in the Hilo area have coqui frogs that can be noisy at night.
Highlights
Multiple suites promising comfort and relaxation
Fresh fruit and breakfast buffet
Located in the heart of Hilo with views of Hilo Bay
Amenities
Wireless Internet
Free parking
Kitchen
Front porch
Laundry on site
Outdoor shower
Library
Dining
Fresh breakfast daily
Nearby restaurants
Wedding Services
Inquire with host
Contact
Website
Location
301 Ponahawai St
Hilo, HI 96720-2611