Discover Big Island Sightseeing Activities
The geographic diversity on the Big Island allows for incredible scenic and sightseeing experiences no matter where you go. No other place on Earth provides world-renowned stargazing, up-close lava viewing, stunning waterfalls, and scenic drives through dense rainforests and arid deserts. There is no corner of Hawaii Island without an incredible sight to see and exploring all of our Big Island sights is the best part of any island adventure.
If youʻre looking for history, Big Island sightseeing includes incredible historic villages, religious sites and the island was home to generations of Aliʻi (Hawaiian royalty) with fascinating stories to tell. The rich history of the island is encompassed in several National and State Parks that are definitely worth a visit on your sightseeing adventures.
Natural beauty abounds in Hawaii and Big Island sightseeing will take you from the 14,000 foot volcanic mountain tops of Mauna Kea and Mauna Loa to the depths of the blue Pacific Ocean to catch a glimpse of it all. If you are looking for stunning vistas, every road on the Big Island leads to a new sightseeing adventure and the number of beautiful scenic drives is only limited by the length of your visit and the toughness of your vehicle.
From fresh lava fields to tropical botanical gardens, the sheer diversity of Big Island sightseeing will keep you guessing at what you will encounter each day of your visit. Because of the size of the Big Island, our advice is to prioritize your most important, must see places on the Big Island then plan a full dayʻs activity in that area or region. This will give you plenty of time to explore the many destinations on the Big Island without having to zip back and forth, saving yourself drive time that you can then spend on more sightseeing or relaxing.
keep exploring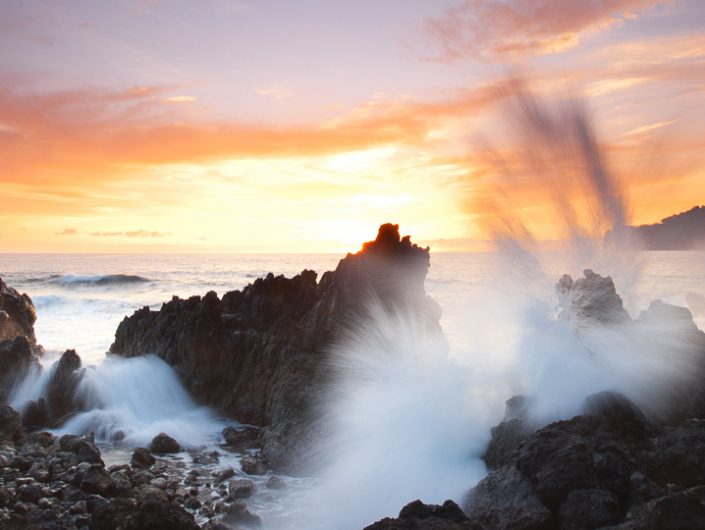 Big Island Guide Travel Guide

Big Island Guide Travel Guide

Big Island Guide Travel Guide
Get the latest articles, recommendations,
and trip specials right in your inbox.
don't miss out