Gertrude's Jazz Bar
Big Island Guide Travel Guide
One of the best music scenes on the Big Island, Gertrude's Jazz Bar is known for high-end cocktails, classic bistro foods, and a vintage atmosphere, all in an open-air, tropical setting. With the Pacific Ocean breezes gently drifting from stage left, and live music playing almost every night, Gertrude's Jazz Bar is treasured for its talented musicians and wonderful 1930's vibe fused with a tropical twist.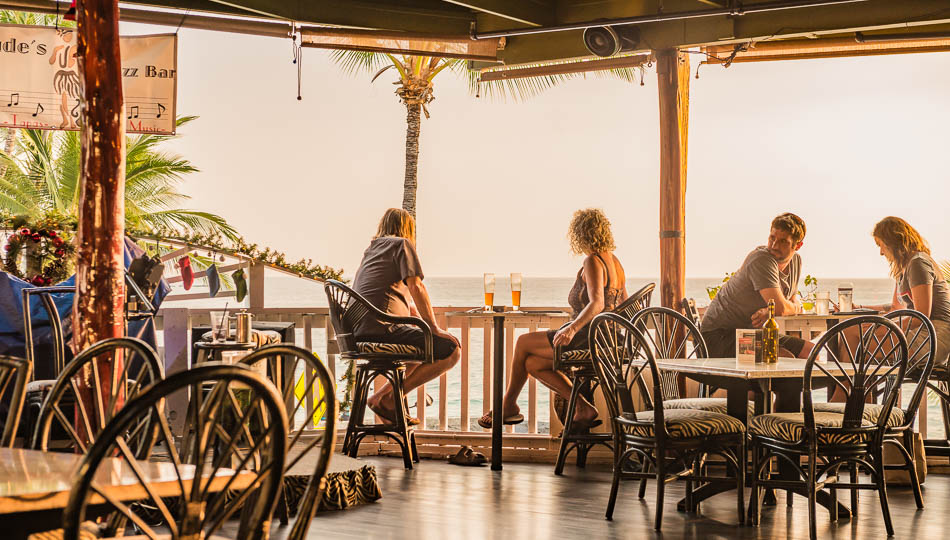 The club debuted in 2016, and is the creation of artists Marlina Lee, Greg Shirley and Kira Kamamalu. Located along Ali'i Drive in historic Kailua Village, once a fishing community and retreat for Hawaiian royalty, Gertrude's is a zenith of culture, art, music and dance. Marlina had always wanted to open a bar but not a 'typical' one and Greg always wanted to open a jazz club. When Greg saw that the location was available, united with Marlina knowing the building's owner, it was Gertrude's at first sight!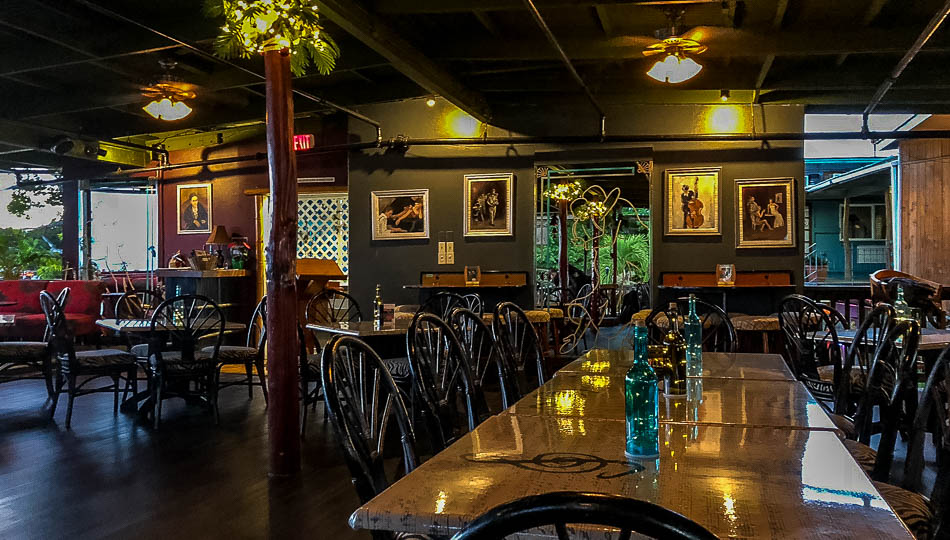 As you enter the second story oasis, you feel transported to a sexy, jazz club along Bourbon Street in the heart of New Orleans' historic, French Quarter. It's no wonder why the club is named after Gertrude Stein, and her Paris salon, where leading figures in art, literature and music flocked. Pablo Picasso, Henri Matisse, Ernest Hemingway and F. Scott Fitzgerald all sat at her round-table. As an American in Paris in the 1920's, she was considered the "mother hen" of leading art figures during the modernism era. Gertrude's vintage, inspired interior is graced with original art work by Kira and other Big Island artists, capturing subjects in styles reminiscent of the great Impressionists.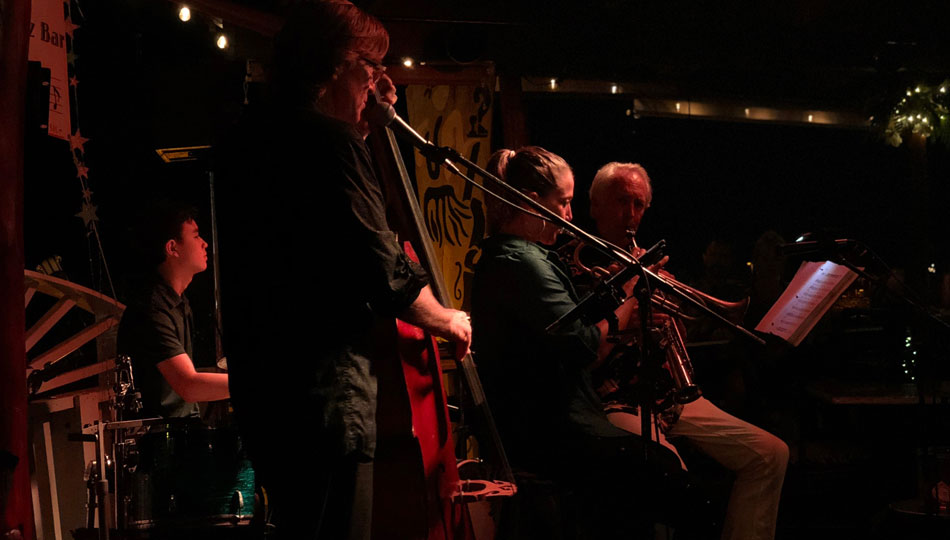 The joys of visiting Gertrude's is in the the opportunity to listen to musicians to play, watch dancers spin around the dance floor, learn how to dance yourself, and view work from new artists. Surprise guest musicians who have graced Gertrude's center stage are notables such as guitarist, Bruce Foreman who performed with Ray Brown and Eddie Duran and Manhattan jazz singer, KT Sullivan who has performed at the Laurie Beechman Theater and the Oak Room at New York's Algonquin Hotel.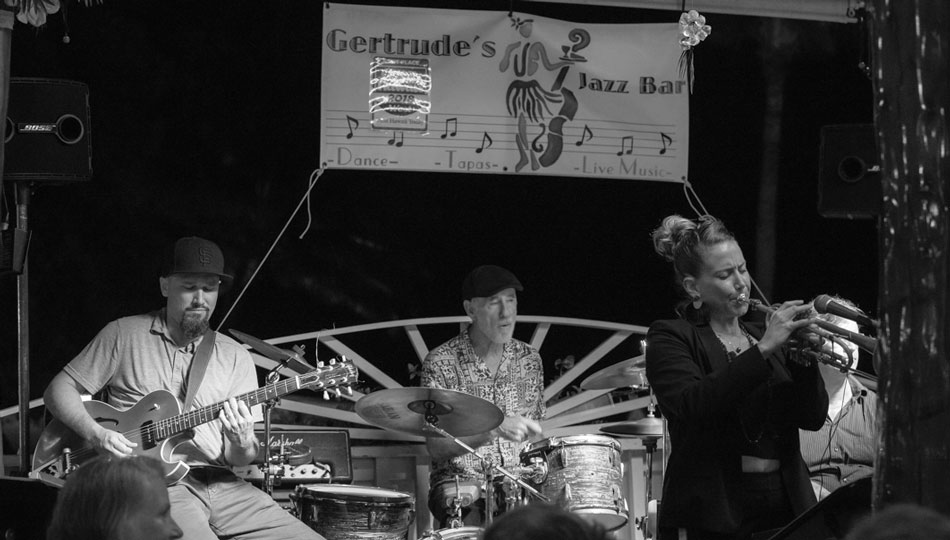 If you're looking to take a load off your feet from dancing, delight in Gertrude's culinary offerings and libations. Gertrude's has curated a menu of delicious bistro and tapas style foods such as: Angels on Horseback (applewood bacon-wrapped dates, stuffed with crème de gorgonzola), Meze Platters, and Delicious Crepes. Gertrude's House Libations are all handcrafted cocktails with fresh ingredients and unique island takes on classic recipes.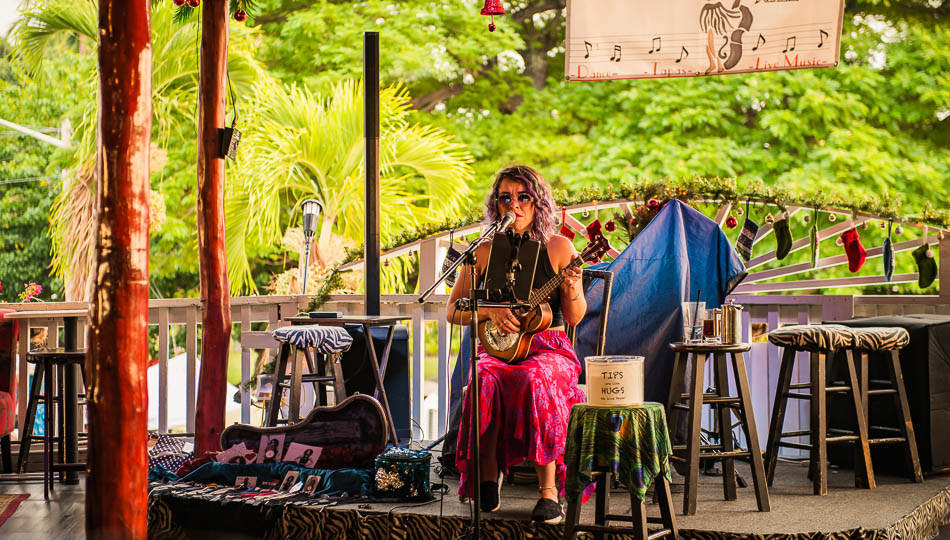 Gertrude's has "raised the bar on bars, creating an adult, classy atmosphere with live music, real musicians and no machines." Closed on Mondays & Tuesdays, Gertrude's has theme nights throughout the week, as well as, special events such recent favorites: Kahulanui Hawaiian Swing, Latin Dance Night, and a 1920's Speak Easy Party. Gertrude's regular schedule is also chock-full of entertainment including partner dance nights, open mic nights that feature local artists as well as new talent, Latin nights with live music, live jazz, dance lessons, art events, and even comedy nights.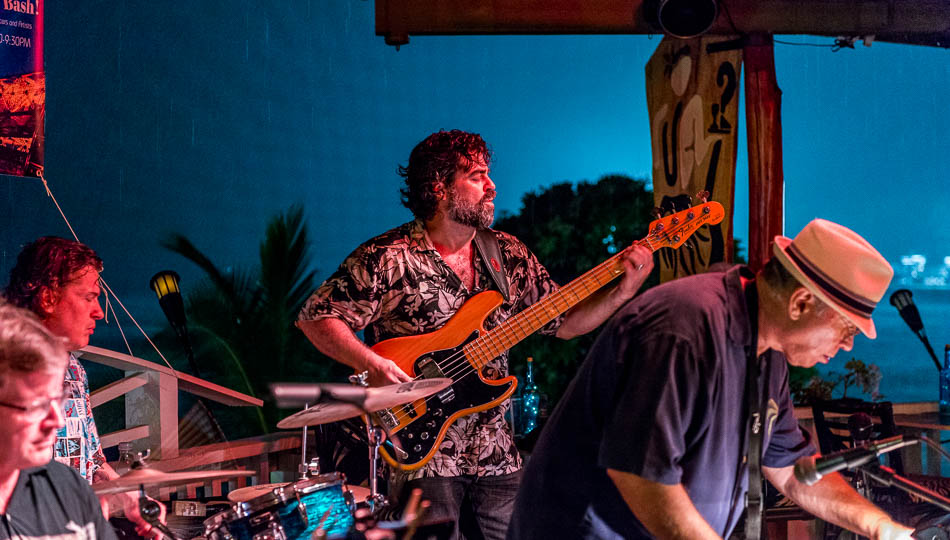 As the music of Gertrude's Jazz Bar echoes through Kailua Village's historic avenues across the rippling tides of Kailua Bay, artists congregate celebrating self-expression, making this one-of-a-kind establishment an atmosphere for which even Gertrude Stein would say, "Ooh La La!"
Event Nights at Gertrude's
Wednesdays
6:30pm – 9:30pm
Jam Nights, Comedy Nights, Art Events
Thursdays
7:00pm – 10:30pm
Live Latin Music, Latin Dance Night
Fridays
7:00pm – 10:30pm
Live Music – Jazz, Blues or Rock
Saturdays
7:00pm – 10:30pm
Live Music – Jazz, Blues or Rock
Sundays
6:30pm – 9:30pm
Eclectic Live Music – Hawaiian, Reggae, Contemporary
Business Hours
Wed-Sun 6-Close
Closed Mondays & Tuesdays
Contact
(808) 327-5299
Website
Gertrudes Jazz Bar Location and Map
75-5699 Alii Dr
Kailua-Kona, HI 96740